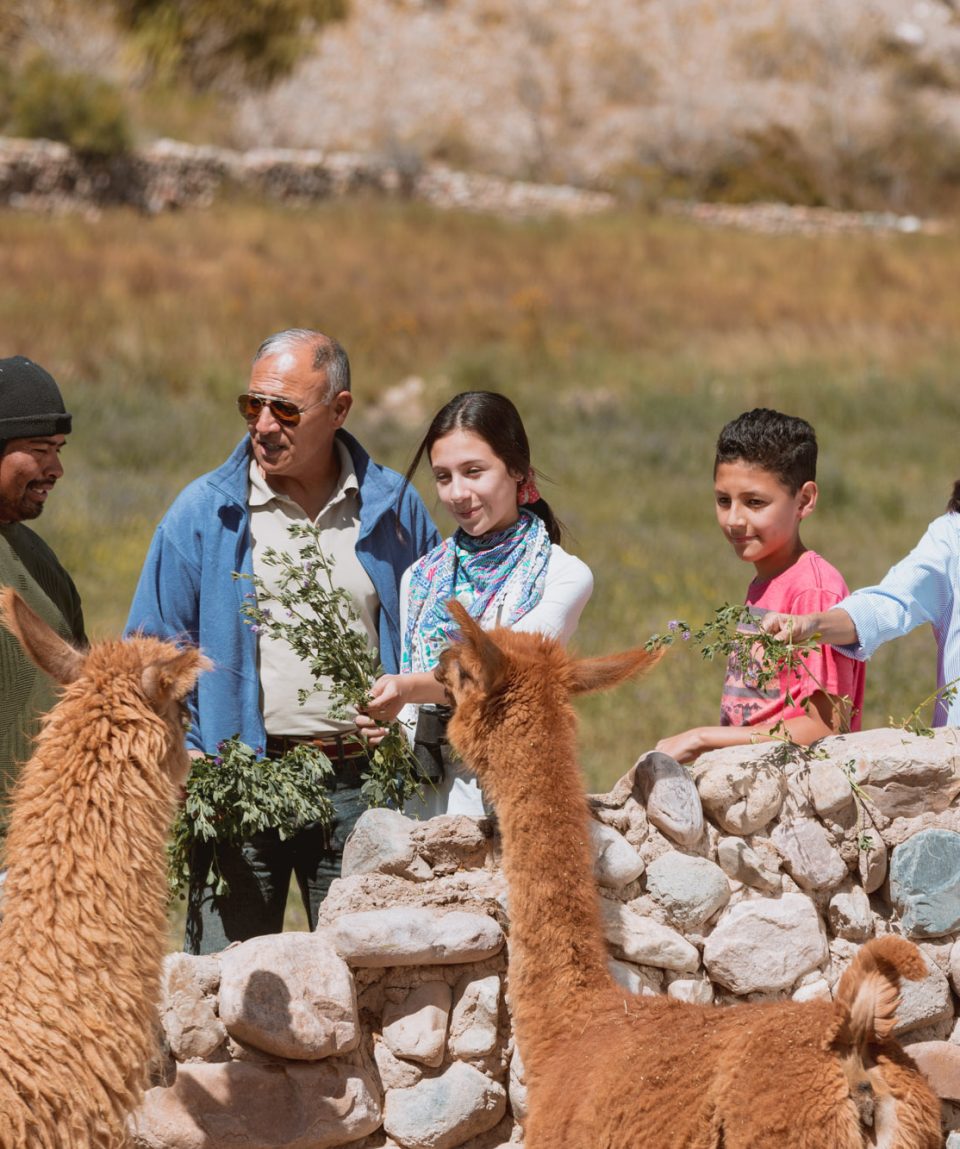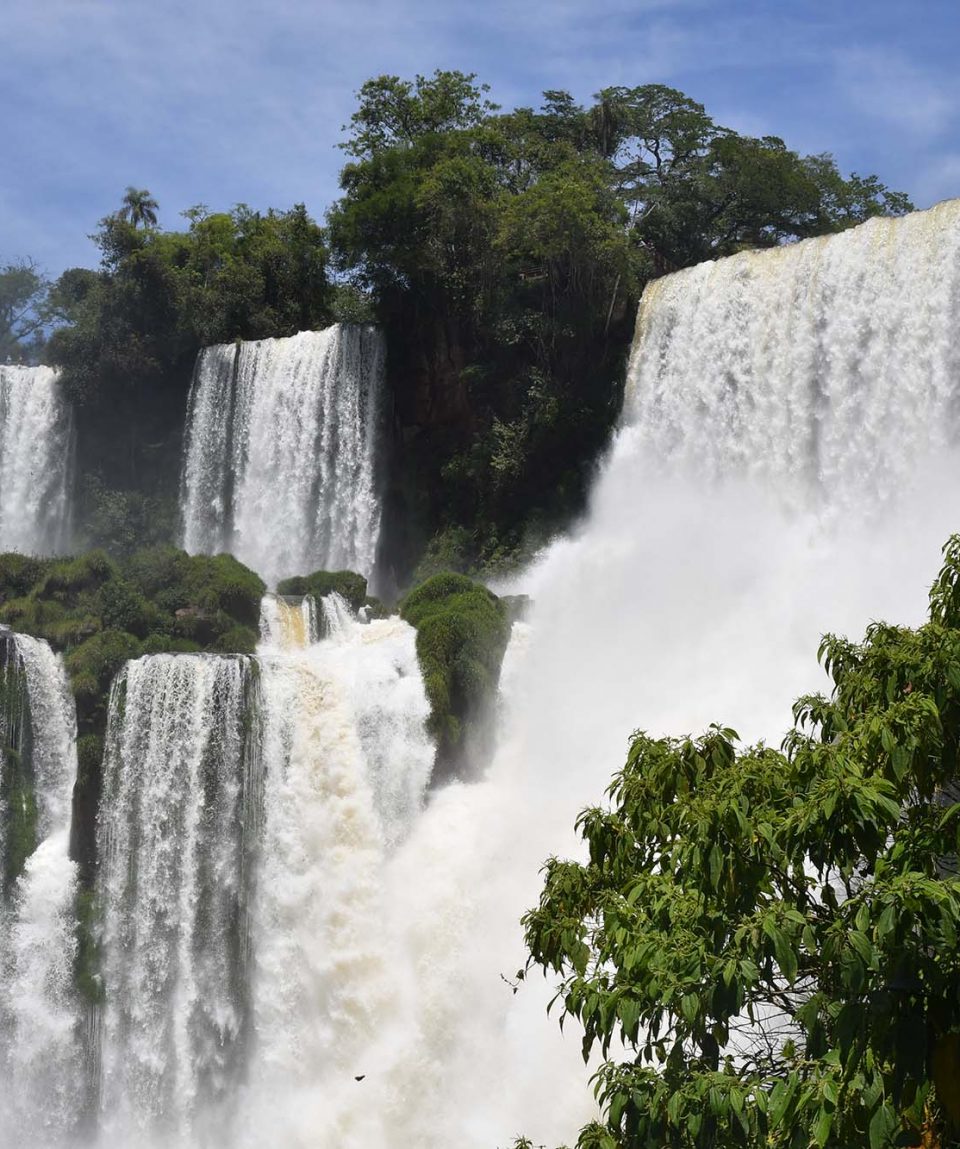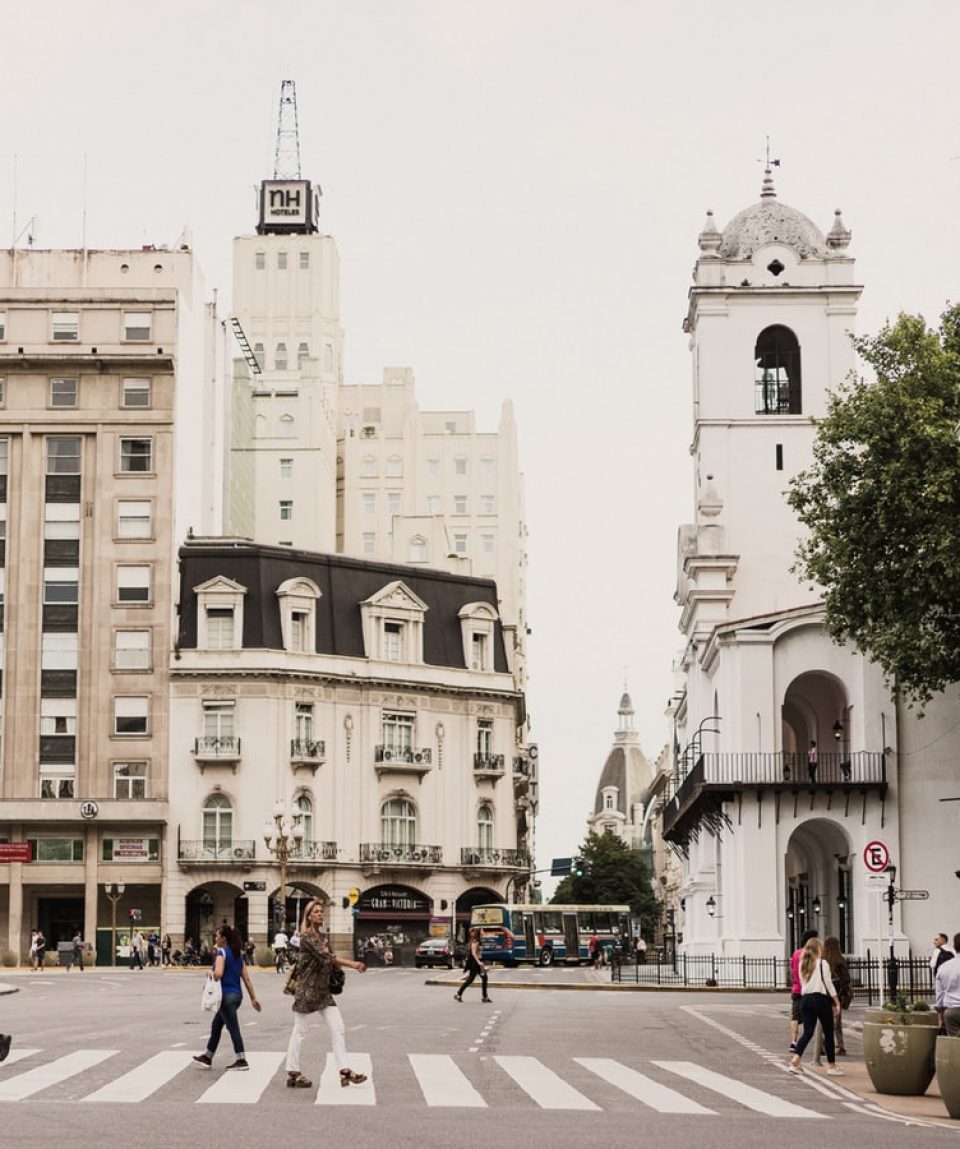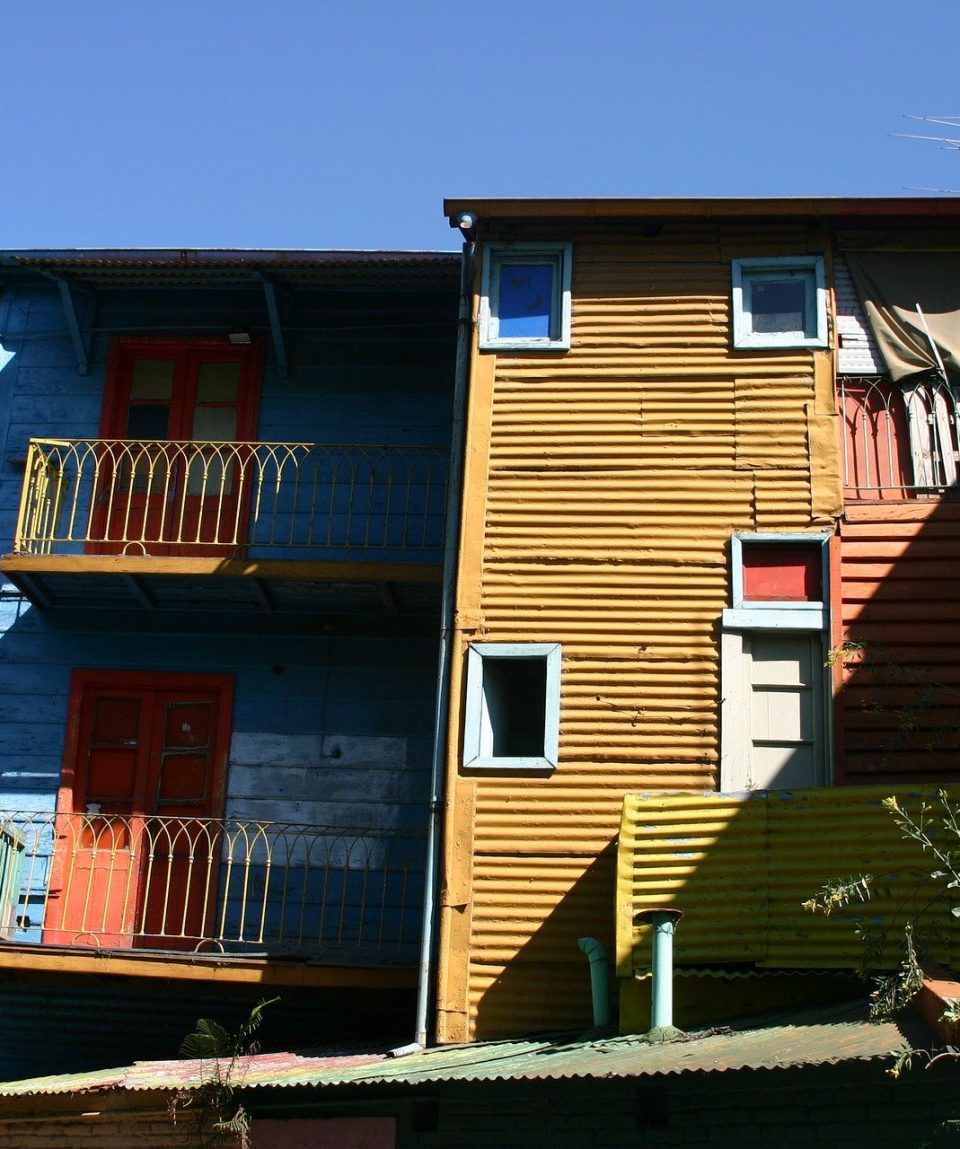 Argentina family trip: Buenos Aires, Salta and Iguazu
Discover the Andean North of Argentina, its rich culture, its colorful landscapes and the kindness of its people including an exchange cultural experience with a community of native of Corralito, in Salta. This tour also includes an exceptional trip to one of the 7 wonders of the world: the Iguazu Waterfalls, before diving into the heart of the rainforest for an extraordinary experience in contact with nature.
Duration: 7 nights
Prices are in US dollars per person on a quadruple basis (considering 2 adults and 2 minors).
Vacation Style Holiday Type

Activity Level
Day 1: Welcome to Argentina

Arrival in Buenos Aires and transfer to the hotel (Palermo)

You will arrive at the city of Buenos Aires and be transferred to the hotel in the neighborhood of Palermo. Your local guide will welcome you and give you some recommendations to make the most of the neighborhood and the local cuisine with your family. Free night and afternoon.

Recommendation: In the afternoon we suggest visiting Bosques de Palermo – Floralis Generica – Japanese Garden – Botanical Garden – National Museum of Fine Arts – Museum of Decorative Art – Museum of Latin American Art of Buenos Aires (MALBA) – Recoleta Cultural Center – Recoleta Cemetery

Day 2: City Tour (Historic center and Southern Neighborhoods)

Optional night activity

You will discover the hidden treasures of the city, passing through mythical places such as the Plaza de Mayo and the Cabildo, and then you will arrive at the neighborhood of La Boca and its famous Caminito street. You will feel like you're reliving the past as you discover the old houses built by immigrants.

Optional Activity 1

Milonga: At night, your guide will take you to a traditional "milonga", a tango club where locals and visitors gather to dance tango, where you can learn everything about the history and evolution of tango and you can learn your first steps. Duration: 3 hours

Optional activity 2 

Cooking lesson: At night, you can share a cooking lesson with a local family. An authentic way to enjoy the most typical argentine food: empanadas, argentine barbacue and wine. Duration: 3 hours.

Day 3: Welcome to Salta

Flight to Salta, transfer to the hotel and free afternoon

After breakfast, you will be transferred to the airport to take a flight to the city of Salta. Once there you will be transferred to the hotel. You'll have a free afternoon to explore the city.

Recommendation: In the afternoon we suggest a tour of the historic center, the Cabildo, the Cathedral and its baroque style, the Convent of San Bernardo and the Church of San Francisco, the San Bernardo Hill , the High Mountain Archaeological Museum (MAAM). At night, we recommend visiting some of the famous rocks (traditional tavern) where you can taste some tasty empanadas, roast and a rich wine to the rhythm of northern folklore.

Day 4: Exchange cultural experience with a Community of native in Corralito

Calchaquíes Valleys

You will leave with your guide on a trip to the Valleys of Lerma and Calchaquíes and Quebrada de las Conchas, you will observe rock formations of surprising shapes sculpted by wind and water erosion. Once in the Calchaquíes Valleys, you will meet the rural community in Corralito. A local family will receive you and you'll get to share rural activities with them. In the afternoon you will take a walk to discover the surroundings.

Note: all activities are subject to confirmation according to travel dates and family accommodation hosts.

Day 5: Exchange cultural experience with a Community of native in Corralito

Daily activities of the community

A new day awaits in the rural community of Corralito. In addition to the ecotourism activities, you can collaborate in the preparation of regional food and agricultural work. You will have the opportunity to taste the traditional gastronomy and the local organic wine. Otherwise, you can simply relax with a glass of wine in the sun surrounded by nature.    

Note: all activities are subject to confirmation according to travel dates and family accommodation hours

Day 6: Welcome to Puerto Iguazú

Flight to Puerto Iguazú, transfer to the hotel and free day

Transfer to Salta airport to take a flight to Puerto Iguazú. Upon arrival, you will be transferred to a hotel in the city.

Recommendation: In the afternoon, we suggest visiting the animal shelter of Güra Oga, located 5 km from the city on the way to the National Park. This place is a veterinary clinic and rehabilitation center for injured wild animals. You can make a detour to the birdhouse of the hummingbirds: "The garden of the hummingbirds".
You can also visit the Milestone of the 3 borders between Argentina, Brazil and Paraguay.

Day 7: Welcome to the Iguazu Falls

Touring Iguazu Falls (Argentine side of the falls)

Today you will discover the famous Iguazú Falls. This tour includes the three sections of the falls: the lowest falls, which are accessible through a 1.7 km promenade (get ready to climb a lot of stairs!); the upper falls, with incredible panoramic views along a 1.2 km boardwalk; and La Garganta del Diablo, accessible via a 1.1 km long promenade. You'll have time to have lunch and later you'll get to participate in a sailing activity: the Great Adventure. The activity consists in boat ride that goes underneath the falls.

You'll return to the hotel in the afternoon.

Note: navigation is allowed for guests over 12 years old.

Day 8: Welcome to the Iguazu Falls (Brazilian side)

Touring Iguazu Falls (Brazilian side) and Bird Park

Today you will discover the Iguazú Falls on the Brazilian side. You will walk along a path than runs parallel to the river for 1.2 km, before reaching a bridge that will get you to the Garganta del Diablo. From here you will have stunning views. After visiting the waterfalls, you will visit the Parque das Aves, an incredible place to discover the local birds, flora and fauna of the jungle.

Transfer to the airport of Puerto Iguazú, from where you will take your flight back to Buenos Aires.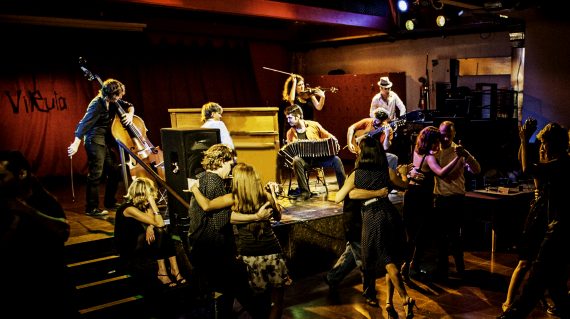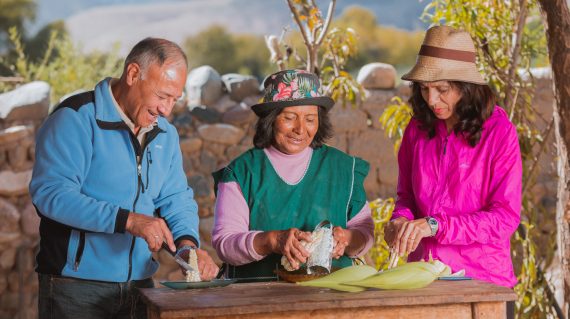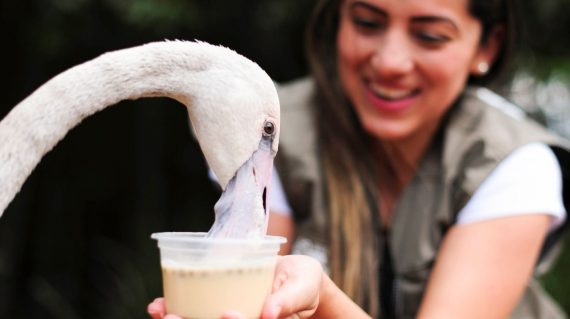 All about the Argentina family trip: Buenos Aires, Salta and Iguazu.
This family trip begins in Buenos Aires. You can explore the neighborhood of Palermo according to the tastes of your family. Together with your local guide, you will tour the historic center and the southern neighborhoods (La Boca) and get to know the emblematic buildings and the architectural styles of the city. At night, they can choose to go to a traditional milonga or take a cooking class with a local family. 
The adventure continues towards the North of Argentina: Salta. You can freely explore the city nicknamed "the beautiful". They will make an excursion to the Valleys of Lerma and the Quebrada de las Conchas, where they will be able to observe colorful rock formations sculpted by the wind and the water of the river. In the Valles Calchaquíes they will have an experience of cultural exchange with a rural community in Corralito. A local family will welcome you at your home and share ecotourism activities, agricultural work and learn to cook regional food.
Finally, you will dive into the rainforest at the famous Iguazú Falls (Argentine and Brazilian side) to enjoy a magical experience in contact with nature. You will discover the falls and waterfalls of the Iguazú National Park, navigate below the waterfalls and visit the Bird Park, a nature reserve organized on trails with more than 900 birds of 150 species.
The tour package inclusions and exclusions at a glance
What is included in this tour?
Items that are included in the cost of tour price.
7 nights in a quadruple room (2 adults and 2 children).
Breakfast in all accommodations.
Meals when "included" are mentioned.
Ground transportation on site (private service when mentioned).
Transfers to the airport (private service when mentioned).
Guided tours and mentioned excursions, with guide in English / Spanish when not specified.
Entrances to the National Parks.
What is not included in this tour?
Items that are not included in the cost of tour price.
Air transport (optional).
Excursions indicated as "optional".
Personal foods and extras not mentioned.
Local hotels, family homes and unique properties
At Mater we know that accommodation is much more than a place to sleep. It is an opportunity to experience the local culture. Because of this, our itineraries are designed to stay in local hotels and, whenever possible, have an experience in the family home.   The published price is in standard hotels, but we have options in superior and luxury category hotels. We work with inns, rooms, and charming hotels.
At Mater we always search for alternative activities to those usually chosen by large groups of tourists so that you can have more intimate and authentic experiences, without missing out on the most emblematic places in Argentina.
In this tour you'll start by getting to know Buenos Aires and learning about its culture and the different neighbourhoods along with a local guide.
In Salta you'll get to genuinely live the local culture. We offer an opportunity to share unique moments with local communities. You'll also get to drive across routes to discover breathtaking landscapes such as quebradas, salinas and valleys. 
You'll also live the unforgettable experience of visiting the spectacular Iguazú Falls, from the Argentinian and Brazilian side, and the Parque das Aves.
On top of our general sustainability policies (see here), there are some specific sustainable actions we take in this particular tour.
One of the main characteristics of rural tourism is the direct and genuine bond created between locals and visitors, which generates a mutual and enriching cultural exchange. This happens when visiting the Corralito community, where you'll have the chance to learn about their traditions and participate in eco-tourism activities (preparing local meals and participating on agricultural activities). You'll get to taste traditional meals and local organic wine.
In Iguazú we offer a respectful and conscious visit, raising awareness about the importance of preserving the environment in such a touristic area. Visits will be made in small groups and along with a guide that specializes in local flora and fauna.
Buenos Aires – Salta: 2.00hs flight
Salta  – Cafayate: 3.30 hours of route
Salta – Puerto Iguazú: 2.00hs flight
Puerto Iguazú – Buenos Aires: 2.00hs flight
Buenos Aires has 4 clearly defined seasons: hot and humid summers, and cold winters. The weather is usually pleasant, although it rains more frequently in autumn and winter seasons. Temperatures are rarely under 5ºC (41ºF), but may go over 30ºC (86ºF) during the summer! Yet, weatherwise, the city can be visited at any time of the year.
The Northwestern region has a privileged weather all year long, although it's warmer and rainier in the summer, from December to March. The rest of the year you'll find a dryer weather with high thermal amplitude: warmer days and cooler nights. The city of Salta, located on a valley, has an average temperature of 10ºC (50ºF) during the winter, and 20ºC (68ºF) during the summer, with a rainy season between December and February. In the rest of the province, temperatures vary according to altitude. For example, in the Puna region there is an elevated thermal amplitude with cold mornings and nights and more pleasant temperatures during the day. In Cafayate the weather is warm during the summer, with an average temperature of 28ºC (82.4ºF), long and sunny days, and cooler nights. In winter, the average temperature drops to 15ºC (59ºF) during the day. 
Misiones (province where you'll find the well known Iguazú Falls) is one of the rainiest and most humid areas in the country. From May to September (autumn and winter) temperatures are quite pleasant, between 15ºC (59ºF) and 25ºC (77ºF), which is why this is an ideal time to come visit them! The summer is hotter, with temperatures that go above 35ºC (95ºF).
Salta has an airport that connects the region with the biggest Argentinian cities, such as Buenos Aires, Córdoba or Rosario. There are also other direct flights between Salta and Mendoza, and between Salta and Puerto Iguazú. Buenos Aires and Puerto Iguazú are connected by numerous daily flights.
Just like in any big city, in Buenos Aires and Salta we suggest that you pay attention to your personal belongings, especially in places that are visited by tourists daily, which is also the case in the Iguazú Falls. We also suggest to avoid having your phones and cameras permanently in display, avoid dark and lonely streets (especially at night), and not to wear flashy jewelry.
Buenos Aires has many traditions and you'll find in each neighbourhood restaurants with their own identity. Gastronomy here is a mixture between "criollo" culture and cultures brought to Buenos Aires with immigrants, mainly Italian. Amongst the most traditional Argentinian meals, you should try empanadas and asado (Argentinian barbecue), yet the Argentinian capital is also a multicultural city with a wide range of gastronomic options, so you'll be surprised by the large variety of foreign gastronomy.
The Northwest is definitely one of the most gastronomically diverse areas in Argentina due to the coexistence of different cultures. We strongly suggest that you try the most typical meals like tamales, locro or empanadas.
The unique gastronomy in the Puerto Iguazú area is a mix between guaraní traditions and Paraná flavors. Here you can find one of the most important fishing areas in Argentina and you'll have the opportunity to enjoy river fish such as the dorados, surubíes, bogas, pacúes and sábalos, which locals grill with herbs and lemon or top with a great variety of dressings. The "locro norteño" is also worth mentioning. It has meat, corn, pumpkin and cassava. The "mbeyú" or "torta frita", the "chipá", the "polenta correntina" and the Paraguayan soup (which is, despite its name, a cornmeal bread with cheese, onions and spices), are also great local meals to try! Furthermore, while talking about this region we cannot forget to mention one of the most characteristic Argentine traditions, especially strong in this area: the "mate".
You can send your inquiry via the form below.