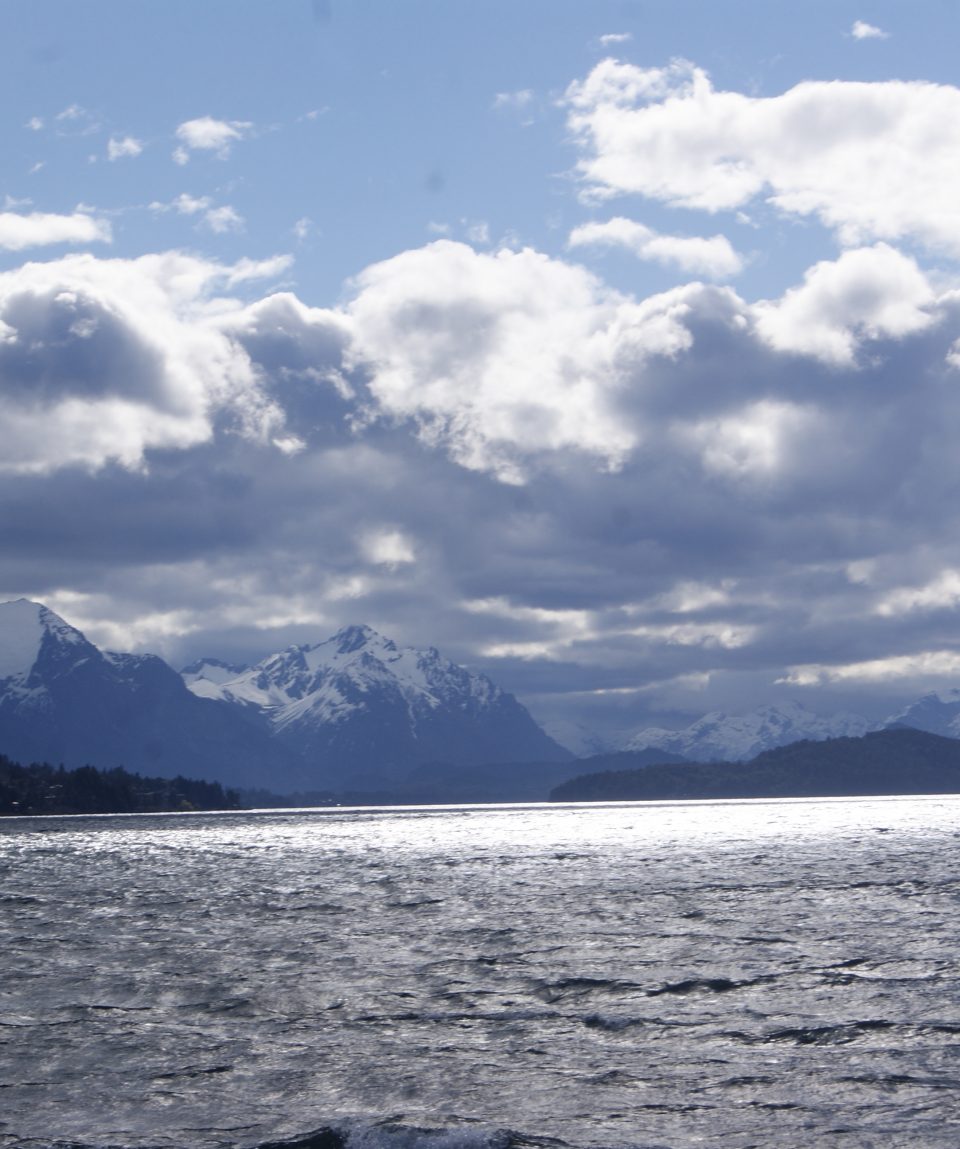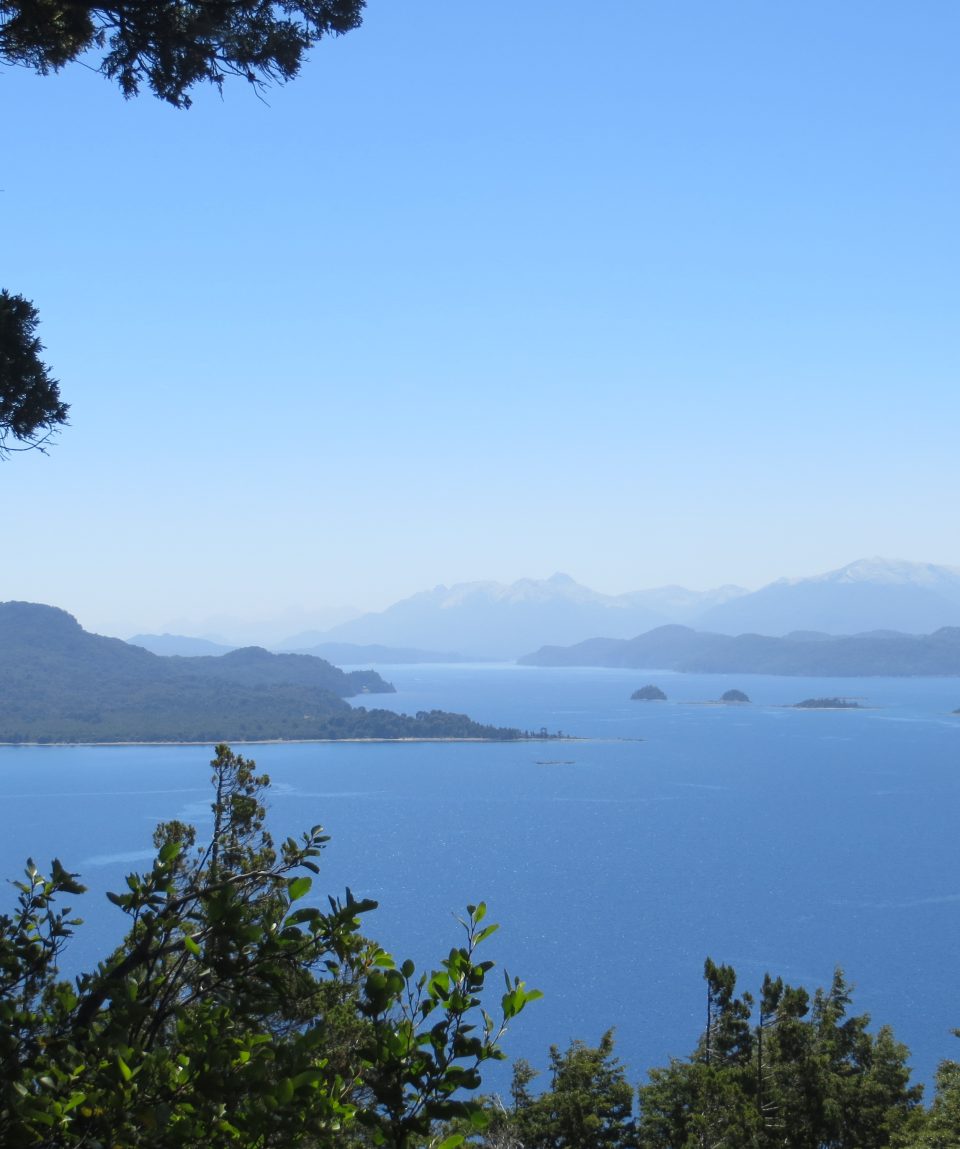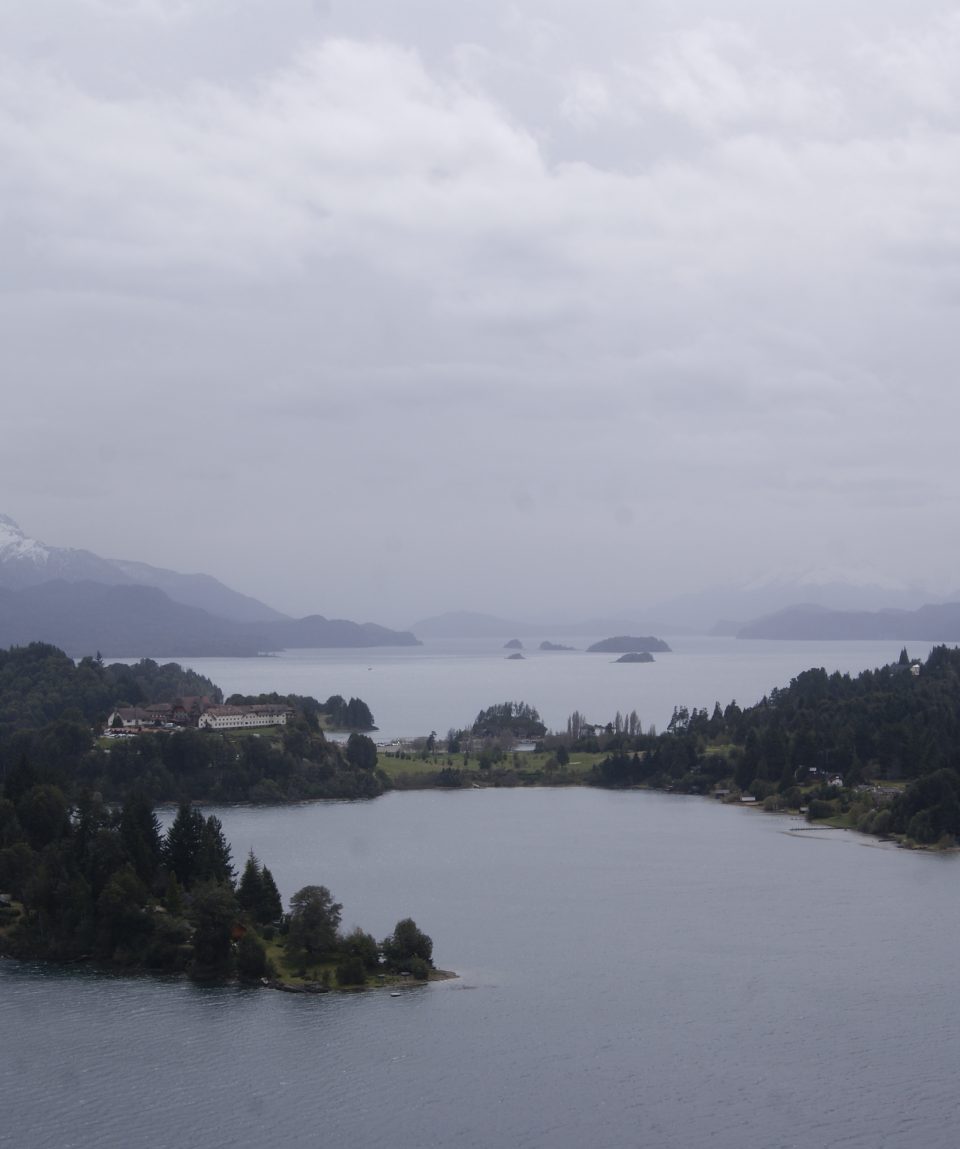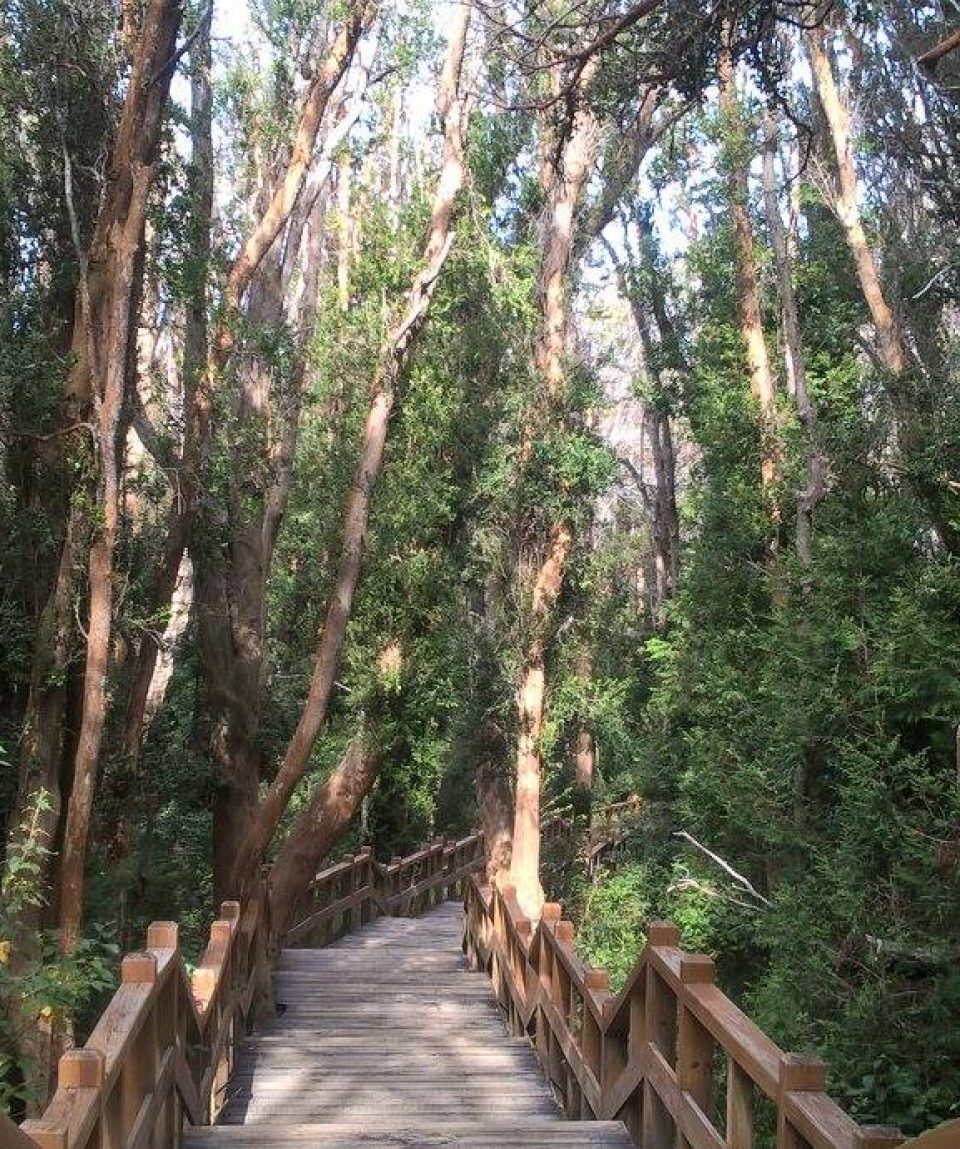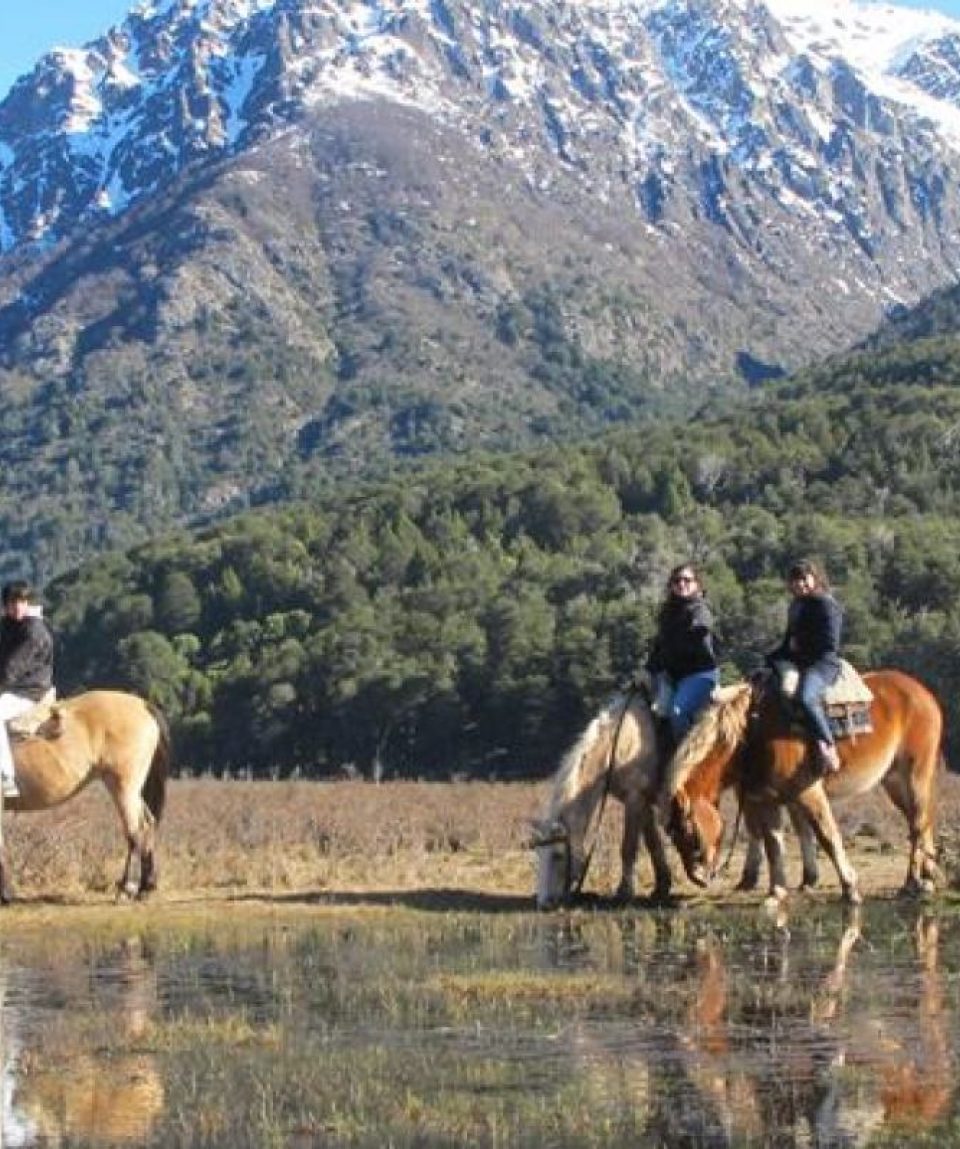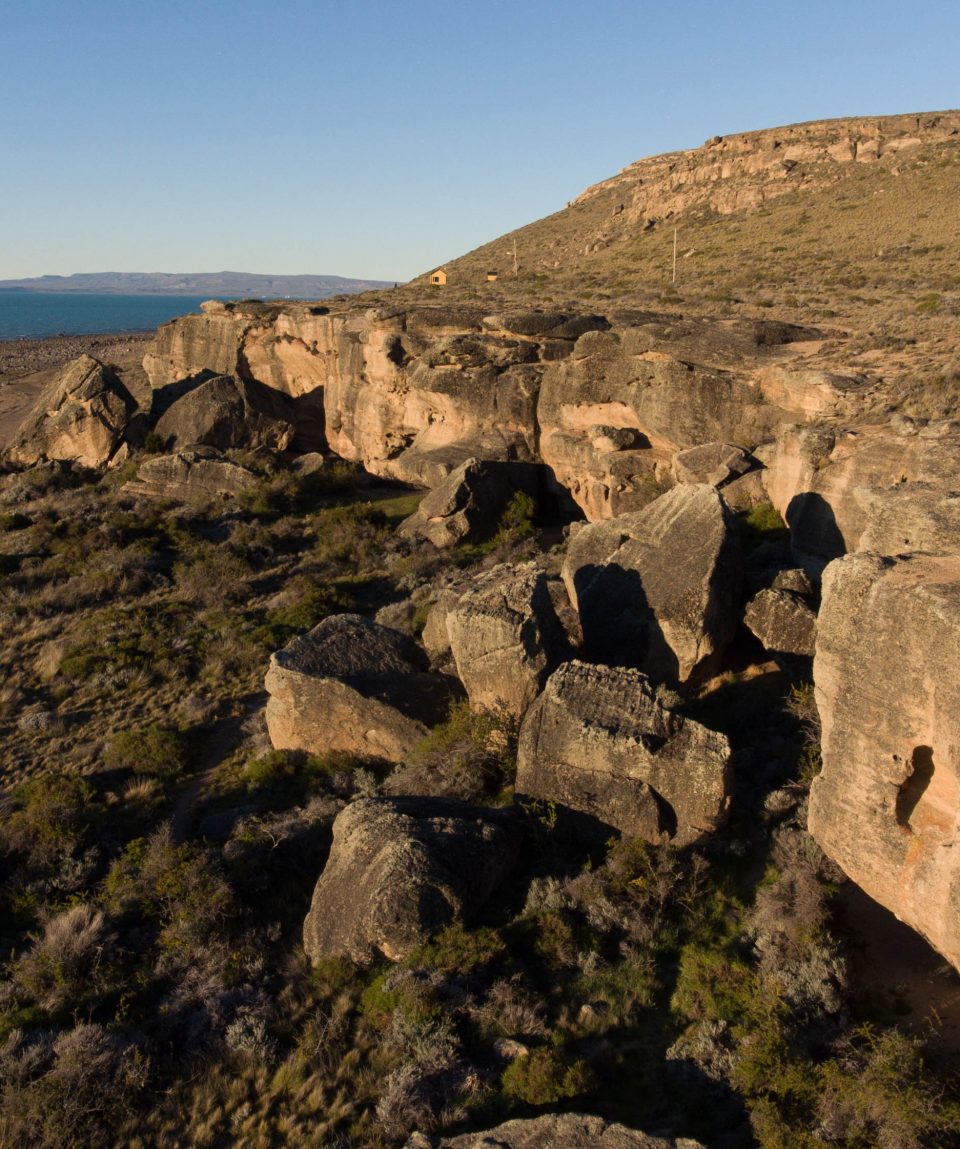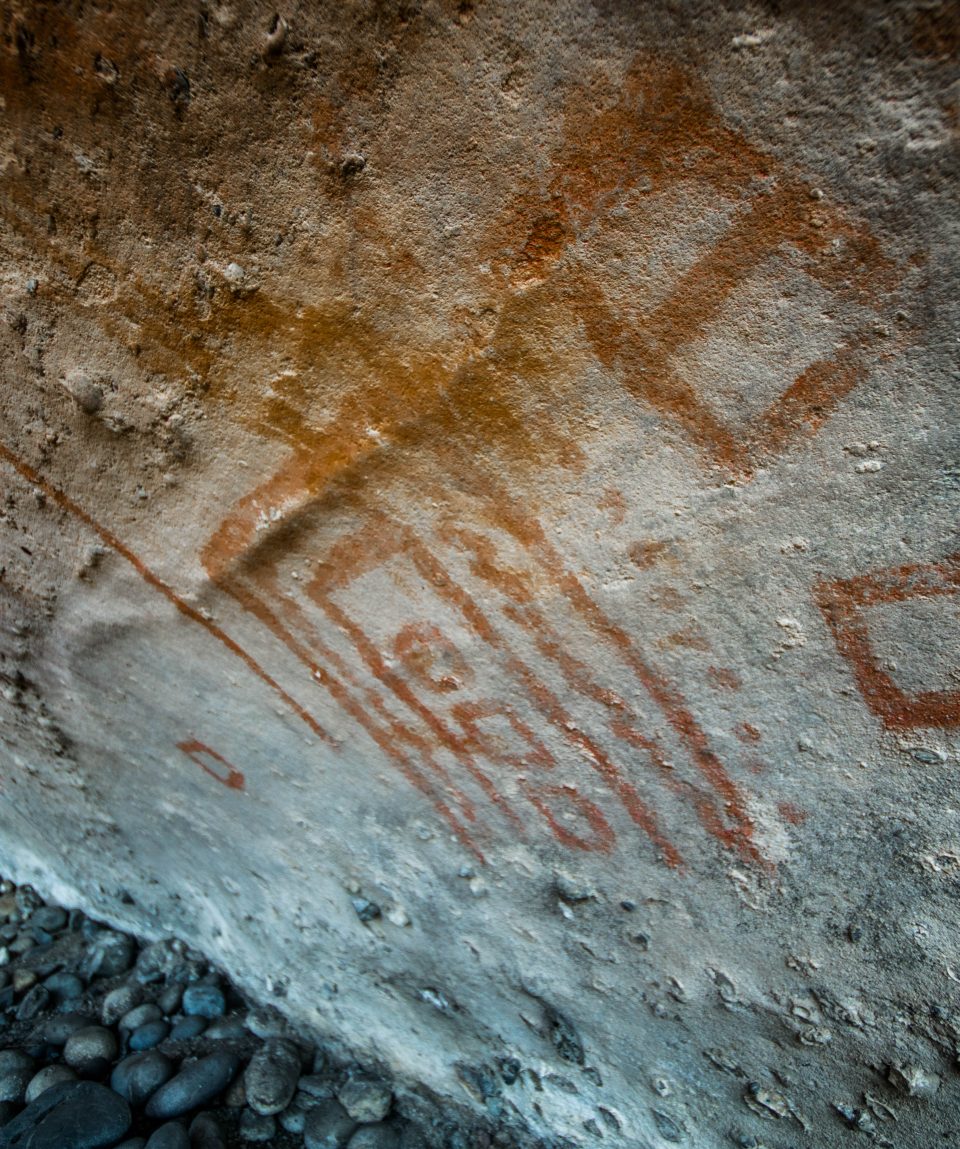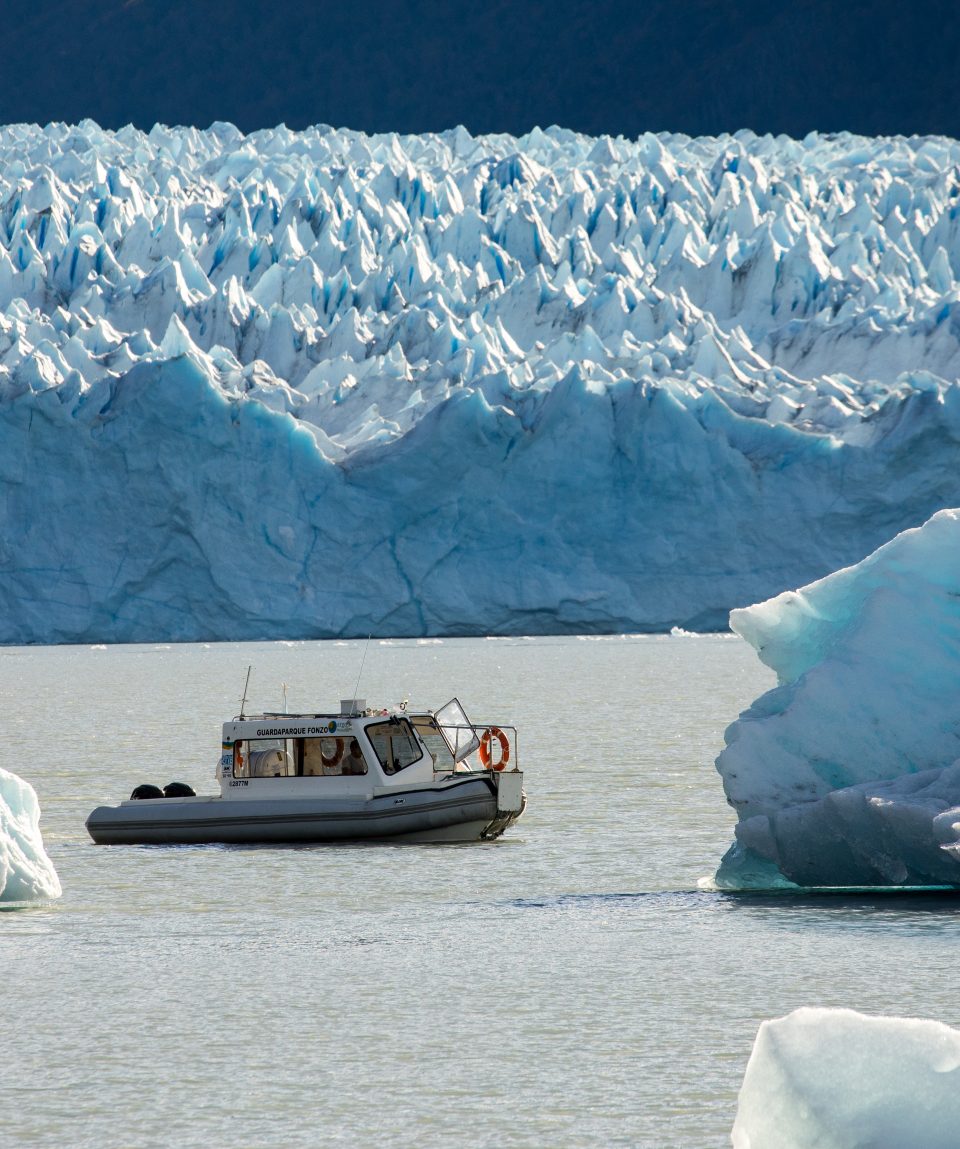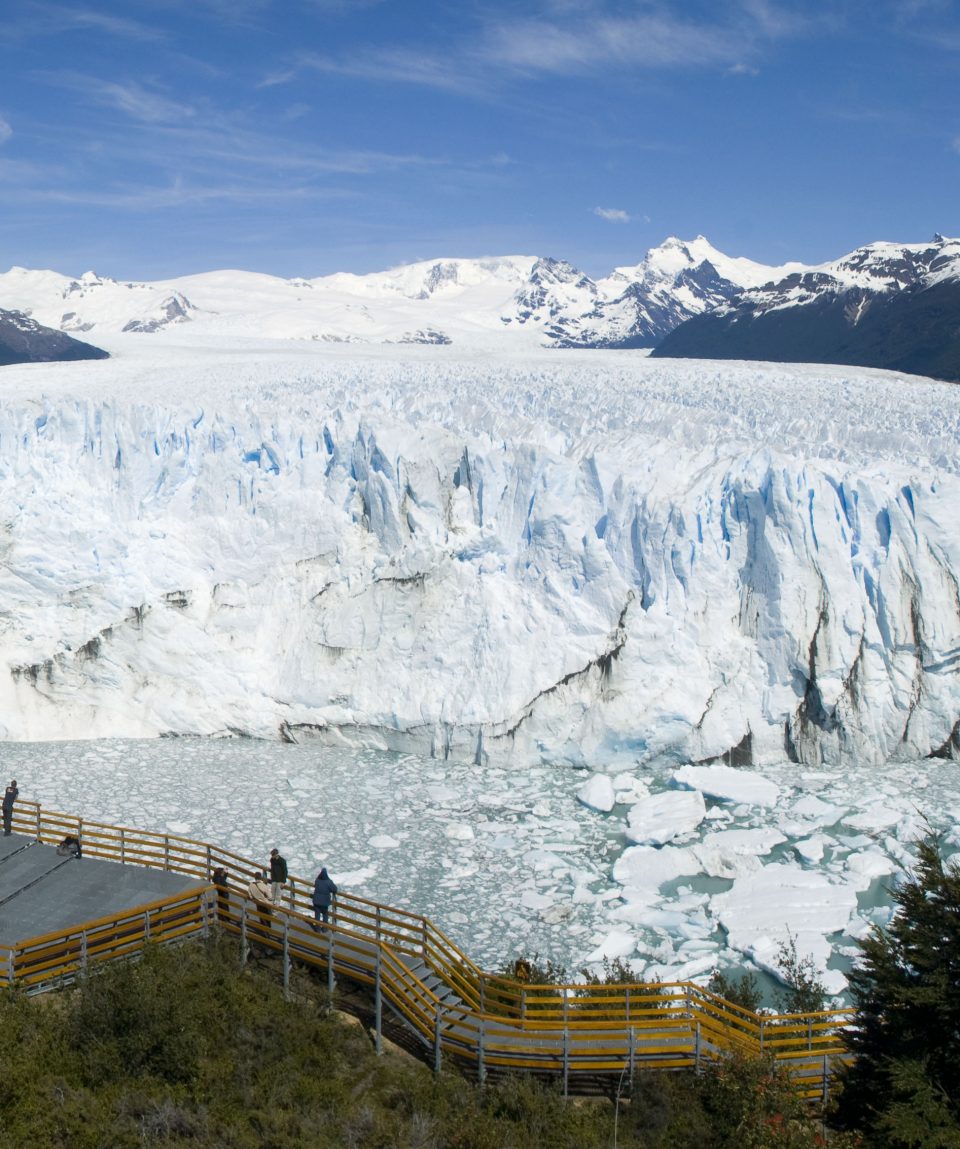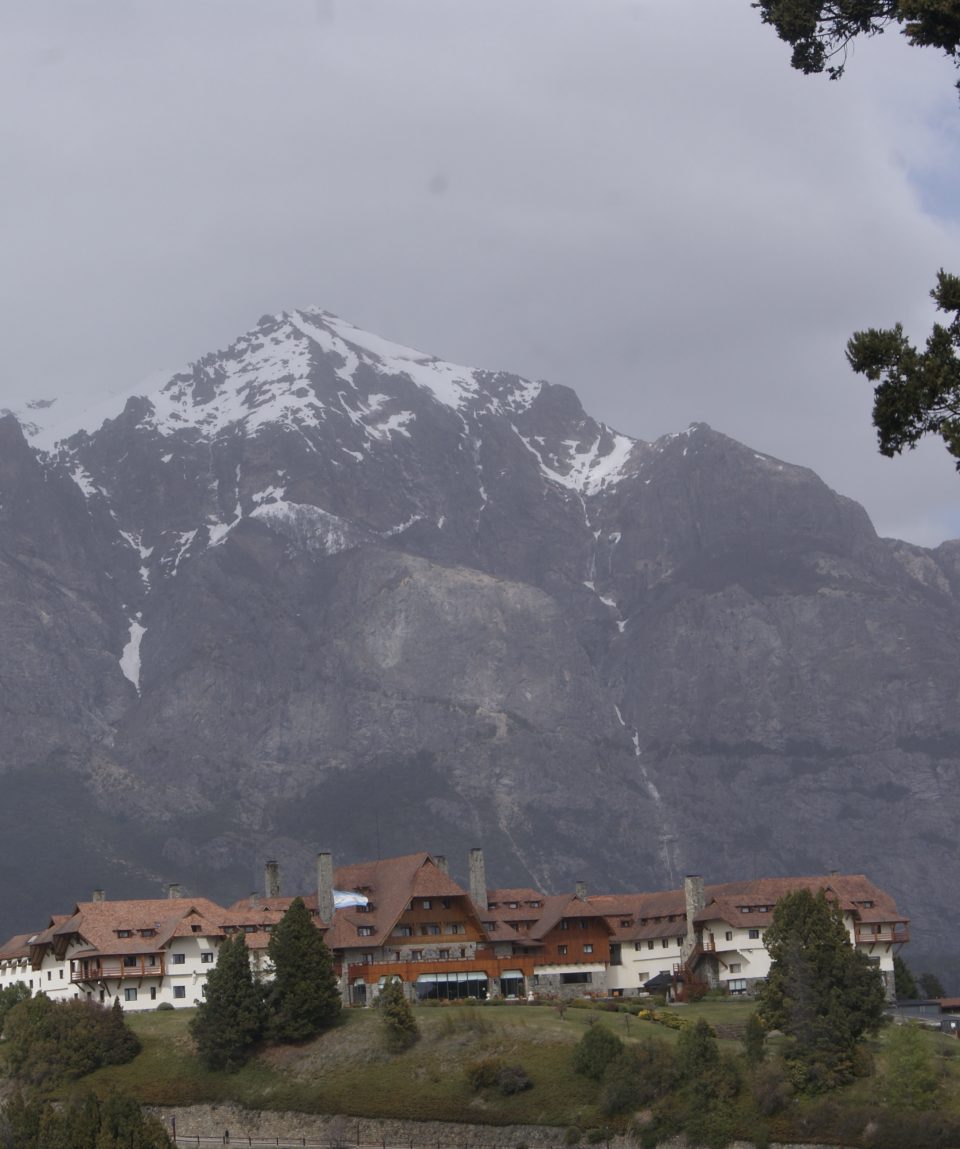 Andean Patagonia Adventure Trip
This 8-day tour is for Patagonia Lovers. Between beautiful landscapes, mountains and adventure you will discover two wonderful cities from south Argentina. Rafting, trekking through the well-known arrayanes forest,  horseback ride in a unique setting, Perito Moreno glacier.
Price per person on a double basis, in US dollars
Vacation Style Holiday Type
DAY 1

Welcome to Bariloche & Trekking to Cerro Llao Llao

Welcome to Patagonia, and one of the most famous cities of the region: Bariloche.

Upon arrival, a driver will be waiting for you to take you to your hotel. 

This hike offers an amazing alternative to explore the Peninsula and access incredible panoramic views.

The trekking starts in the vicinity of the Hotel Llao Llao, one of the most popular in northern Patagonia. 

Here you will follow, with your guide, a well marked trail system through the Llao Llao Peninsula Nature Reserve, an area destined to protect and preserve a beautiful old evergreen Southern Beech and Cypress forest.

The 2,30-hour hike goes along the hills with its beautiful views and surprising flora. This trek will also provide you the opportunity to have great panoramic views of the lake Nahuel Huapi and the Andes range of mountains.

The activity has a 3 hours of total duration (duration of the walk from 1.30 to two hours). 

Easy to medium difficulty. 

Private service, with English-speaking guide.

DAY 2

Rafting in the Rio Manso

Get ready to live a wonderful adventure, ideal for beginners in mountain rivers! This trip can be enjoyed by the entire family (age +5). You will enjoy sandy beaches, thrilling rapids and the whole splendor of the Andes.

You leave Bariloche through Route 258, passing lakes such as the Gutierrez, Mascardi and Guillelmo. 

Once at the Steffen lake, at around midday, while the guides set up the rafting gear, you change into your rafting gear. After a brief put-in safety talk given by the head-guide, you are ready to go down the Río Manso! 

Surrounded by high peaks and exuberant forests,  you are coming downstream while you observe the rich flora of the National Park: coihue, ciprés, arrayán, maitén, radal, colihue cane, chilco,etc. 

You can also watch birds such as martín pescador (kingfisher), bandurria, avutarda and teros. 

The crystal-clear waters of the Manso will allow you to watch different kinds of trout as well!

After approximately an hour and a half, you stop at a beautiful sandy beach, where your guides will prepare a delicious lunch!

Around 3 p.m. you can continue with your adventure. From here on, the Manso becomes more and more thrilling. Uvasal, Banda de Billar, Diente de Hipopótamo are some of the rapids you will discover!

If you dare, you can enjoy a plunge in the river. 

After merging with Río Villegas, you are going to run the most exciting rapids. When you arrive in the Lower Manso valley, the trip ends. The van is going to be waiting for you, to get back to Bariloche at around 7 pm. 

Duration: 10 am – 7 pm

Group excursion, with Spanish/English-speaking guide

No previous experience is required.

Lunch included

DAY 3

Horseback ride at Estancia Haneck

Prepare to live an authentic country day in Patagonia!

15 km from the Civic Center, within the Nahuel Huapi National Park is the establishment of the Haneck Family, former residents of the area. In the transition of the forest and the Patagonian steppe (ecotone) you will enjoy a day surrounded by nature. 

You will do a guided horseback ride through areas with exceptional views of the Patagonian steppe, where you can see the hills Las Buitreras and Carbón, the valley of the Ñirihuau river and a wide mountain range of the Andes Mountains.

The tour lasts approximately two hours. After crossing a large marsh you will go through a mixed forest that features many varieties of local flora such as ñire, retamo, palo piche, radal and lenga. You will then ascend to a ridge from which you will enjoy breathtaking views.

The horseback ride culminates with an Argentinian barbecue (asado) or with a delicious country snack in a comfortable cabin.

Private transfers, with English speaking guide.

DAY 4

Trekking to Isla Victoria and Bosque de los Arrayanes

The activity begins at 12:30. You will be transferred to Puerto Pañuelo.

The sailing starts with 30 minutes across the blue waters of Lake Nahuel Huapi, in a modern and comfortable catamaran, you arrive at Puerto Anchorena, located in the central area of Victoria Island. From there you can wander about various marked trails. You can visit the conifer and other species nursery, natural lookouts and trails surrounded by cathedrals of trees; listen to the sounds of creaking ancient pines, the calls of birds, the coming and going of the winds through the trees, the lapping of water on the shores of the lake, and amazing vistas. One of these trails lead to Playa del Toro, where you can see cave paintings and visit a beautiful volcanic sand beach. You can take any trail with your private English-speaking guide

On board again the catamaran sails towards Peninsula Quetrihue where you will see the world-famous Bosque de Arrayanes (myrtle forest), which is absolutely unique. Trees in these protected areas are up to 650 years old. Its trunk appears twisted and contorted and has a smooth, intense cinnamon-coloured bark, which peels as the tree grows revealing some white spots underneath which make the Arrayanes unique in themselves. It is evergreen, with small, fragrant, oval leaves 2.0 to 2.5 cm long and 1.5 broad, and profuse white flowers in early to midsummer. It is said that film maker Walt Disney created Bambi after his inspiring visit to the area. Each corner of the island hosts its own unique surroundings and magnificent views, making this experience truly rewarding.

After visiting these two points within the Nahuel huapi lake, you return to Puerto Pañuelo and from there the transfer will take you to your hotel.

Approximate return time 7:30 pm.

The catamarans have a capacity of 280 passengers.

The boat tour is in group, but you will have a private English-speaking accompanying guide

DAY 5

Flight to Calafate & Dinner at a pre-Tehuelche Cave

Group transfer to Bariloche airport. You will take your flight to the glacier region. Once you land in El Calafate, a driver will take you to your hotel.

At around 6 pm, your English-speaking guide will pick you up with 4×4. You will take a trail that offers an impressive panorama around the turquoise lake, between cliffs and with a view to the Andes Mountains.  You will arrive at an archeological site where you will observe rock paintings from the pre-Tehuelche culture (more than 4000 years old!). 

Patagonian dinner on site (included), sheltered by a cave, before returning to El Calafate at 23 hs.

Group excursion with English-Speaking guide

DAY 6

Trekking on Perito Moreno glacier

Get ready for one of the most exciting adventures in southern Patagonia: you will walk on the ice giant Perito Moreno!

The tour begins at the port "Bajo de las Sombras" where you will board on a boat to cross the Rico Lake. After 20 minutes of navigation with a view of the Canal de los Témpanos and the south wall of the glacier P. Moreno, you will reach the south-west coast.

After the disembarkment, you will start the first hike along the shore of the lake for about 20 minutes to the glacier. When you reach the edge of the ice, you will put on the crampons.

The hike on the glacier lasts about 1h30, and you will enjoy various ice formations such as cracks, seracs, sinkholes, small lagoons, etc. The guide will talk about local flora, fauna and general glaciology of the region.

At the end of the walk, you will return to the refuge through the exuberant forest of Magellan. You can also take a walk on the footbridges to enjoy magnificent views of the glacier.

Restricted activity: people + 65 years old, children – 10-years old, people with serious health problems, pregnant women.

Consider taking: sunglasses – sunscreen – comfortable and warm clothes – sun hat – waterproof jacket – gloves – hiking boots – backpack – picnic and a bottle of water

DAY 7

Los Glaciares National Park adventure

Pick up from 8 am at your hotel and after driving 60 km we arrive at the Los Pioneros boarding, in the southern area of Los Glaciares National Park .

After sailing for an hour and disembarking at the end of the South Arm where our first 2 km trek begins to Lake Frías, which we sail again, in a Zodiac-type boat. 

Upon disembarking on the opposite bank, the second 4.5 km trek begins, passing through a forest with centuries-old lengas, and then through an ancient glacial valley. We walk until we reach Lake Frías Superior, which is covered with icebergs. From here, we will see the Dickson, Cubo and Grande glaciers! We have lunch with an amazing view and then start the return to the city of El Calafate.

Full day excursion: from 8:00 a.m. to 7:00 p.m. 

Available from October 1st to April 30th.

Groups of up to 15 people and an authorized guide.

Spanish and English speaking guide

Transfers, lunch and entrance to the National Park included

DAY 8

End of trip

According to your flight schedule, a private transfer will be arranged to take you to the airport.

End of our services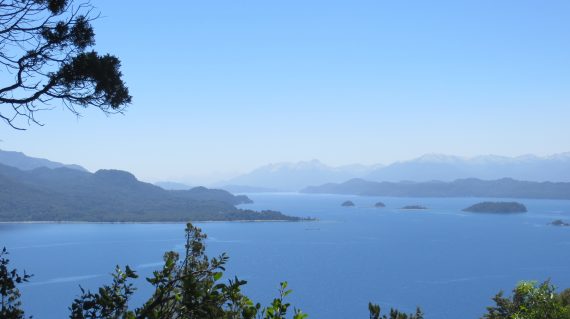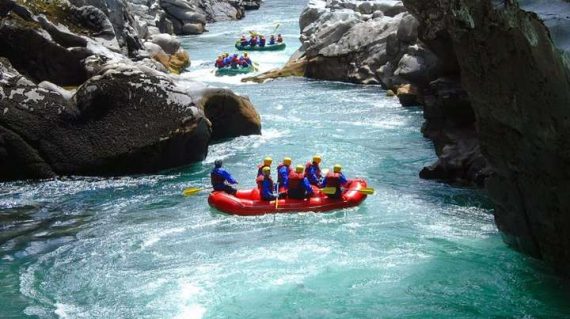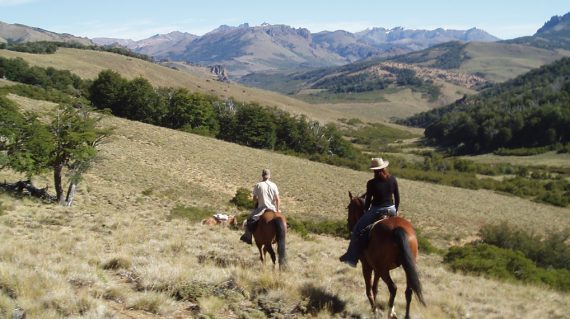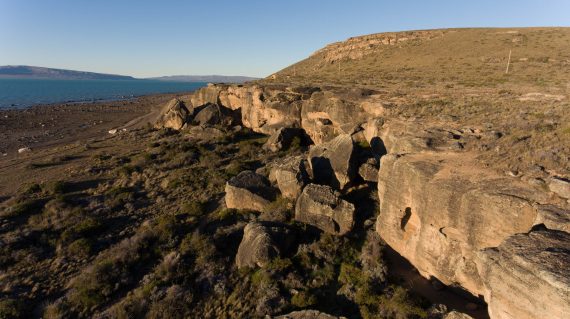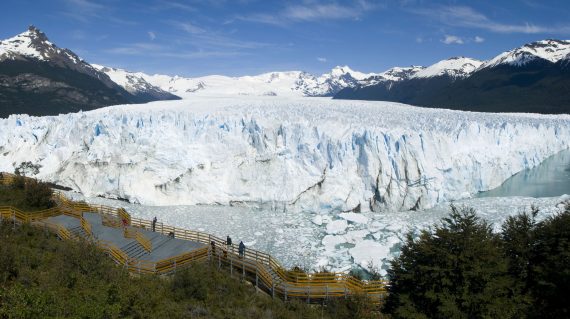 All about the Andean Patagonia Adventure Trip.
Travel dates: from 1st October 2020 to 1st April 2021
Blackout dates: none
Departures every day (subject to availability) 
Minimum 2 passengers (Extra cost applies for solo travelers)
The tour package inclusions and exclusions at a glance
What is included in this tour?
Items that are included in the cost of tour price.
7 nights accommodation (category: standard) 

Meals: 7 breakfasts + 3 lunch + 1 dinner  

Excursions mentioned on the itinerary (group tours) 

English / Spanish speaking guide.

Group transfers airport – hotel – airport 

Entrance to all National Parks.
What is not included in this tour?
Items that are not included in the cost of tour price.
Meals (except when mentioned) and additional personal expenses.

Air transport (national and international), optional.

Excursions indicated as optional.
You can send your inquiry via the form below.