Argentina is a huge country, it has an area of ​​2,780,400 km². The most frequent way to travel within the country is by plane, since in just a few hours of flight you can get to know the North and the South, making internal connections through land transport.
It has a great variety of landscapes and climates that it will allow you to travel between valleys, mountains, rivers, streams and deserts in the Andean North, the missionary jungle and its exuberant flora and fauna, the imposing snow-capped mountains of the Andes, the vineyards in Mendoza, the extensive beaches of the Atlantic Ocean in the east, the Pampa plain and its planted fields, to forests, lakes and natural parks with millenary trees in the Andean Patagonia and the landscapes of the end of the world with snow-capped mountains, icebergs and glaciers.
What places to visit in Argentina:
Buenos Aires: It is a dynamic and cosmopolitan city, capital of Argentina, has 48 Buenos Aires neighborhoods with different attractions. It has a captivating urban life, from its history and its architectural heritage, numerous museums, art galleries, markets, fairs, parks and squares, to its countless restaurants, cafes, bars and nightclubs. It is recognized for its varied cultural offer, from tango and theater shows, dance shows, opera, recitals, which make Buenos Aires "the city of Latin America that never rests".
We recommend: Historical center, Barrios del Norte (Palermo, Recoleta, Belgrano), Barrios del Sur (San Telmo, La Boca), Delta (Province of Buenos Aires).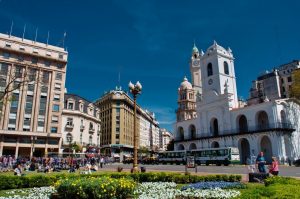 Salta: Known as "La Linda", it is a colonial city with a very interesting historical and cultural heritage. It has a variety of contrasting natural landscapes: mountains, valleys, rivers, streams, salt deserts, among which you can choose to carry out activities related to ecotourism, community tourism, rural tourism and wine routes.
We recommend: Salta (city), Cachi, Cafayate, Quebrada Río Las Conchas, Los Cardones National Park, Tren de las Nubes, Salinas Grandes, San Antonio de los Cobres, Tolar Grande, Salar de Arizaro, Cone de Arita, El Arenal, Iruya .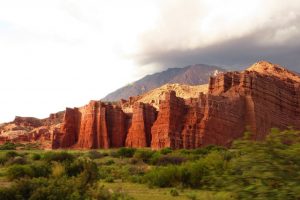 Jujuy: It is a province of the Argentine Northwest, it is divided in four great regions: The Puna or Altiplano, the Quebrada de Humahuaca, the Eastern Valleys and the Yungas. It has a rich cultural heritage, is recognized for its popular Carnival celebrations, especially in the Quebrada de Humahuaca.
We recommend: Cerro de los Siete Colores, Quebrada de Humahuaca, Purmamarca, Humahuaca, Pucará de Tilcara.
Iguazu Falls: Recognized as one of the seven natural wonders of the world and a World Heritage Site by UNESCO. It is an ecological reserve of 250,000 km2 located in Misiones and bordering Brazil. Among its attractions are the sighting of birds and other species and the exuberant flora and fauna of the Misiones jungle. It has 275 waterfalls that reach up to 80 meters, it is possible to walk the trails of the Iguazú National Park (Argentine and Brazilian side) and even navigate under the falls.
We recommend: Iguazu Falls (Argentine and Brazilian side), the Garganta del Diablo, the Great Adventure tour, the Bird Park and the ecotourism experience in a lodge in the middle of the jungle.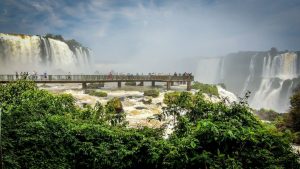 Esteros del Iberá: It is located in the province of Corrientes. The Esteros del Iberá National Park was created very recently, thanks to the contribution and work of Douglas Tompkins and his wife, occupying almost 160 thousand hectares. It is possible to visit this place so green and full of life throughout the year and enjoy the animals of the area.
We recommend: Esteros del Iberá National Park, enjoy its wetlands and the variety of animals typical of the area: anteaters, yaguaretés , capybaras, deer of the marshes and river wolves.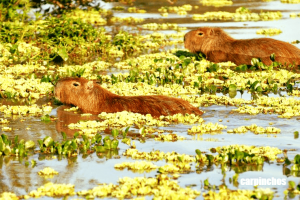 Mendoza: It is one of the most important cities in the country, located at the foot of the Andes Mountain Range. It is recognized for its active urban life, varied cultural and commercial offer and its nightlife, which includes quality gastronomy and various "wine routes" for wine lovers, which allow visitors to visit the vineyards and the surrounding wineries. area.
We recommend: Aconcagua, Luján de Cuyo, Maipú, Uco Valley.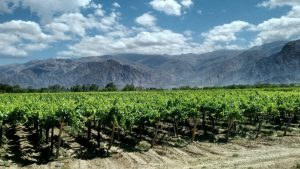 San Carlos de Bariloche: This city located in the province of Río Negro, at the foot of Lake Nahuel Huapi is renowned for the beauty of its landscapes, from Patagonian forests, natural parks with lakes, rivers and volcanoes. It is possible to carry out activities in contact with nature, such as trekking, hiking, horseback riding and rafting. It is also known for its traditions, influenced by German and Swiss colonies, this is reflected in its cuisine, its chocolates, brewing and its architecture with wooden houses.
What to visit: Tasting of chocolates and craft beers. Trekking in the Nahuel Huapi National Park, Circuito Chico, Circuito Grande and rural tourism in a Mapuche community.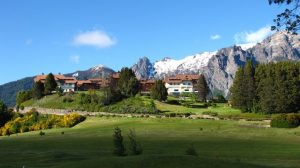 Peninsula de Valdés: Located in the province of Chubut, this site was declared a World Heritage Site by UNESCO. Its main attraction is the sighting of southern right whales and communities of elephant seals, dolphins and penguins.
What to visit: The nearest town is Puerto Pirámides, a charming tourist village, with beaches with cliffs and crystal clear waters, where it is possible to swim, dive and explore the marine fauna of the place.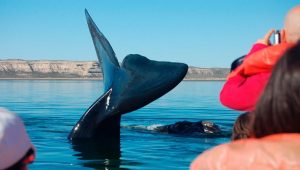 El Chaltén: It is considered "the second city" in the Top 10 cities to visit according to Lonely Planet, ranking as the first of South America on the list. This city of Santa Cruz offers unique views of Los Glaciares National Park and Mount Fitz Roy.
What to visit: Trekking Laguna de Los Tres, Laguna Torre, Laguna Toro, Paso del viento.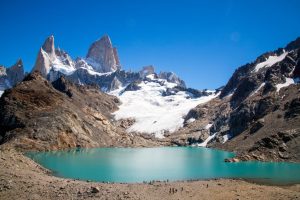 El Calafate: It is a city located on the shores of Lake Argentino, where it is possible to access the Los Glaciares National Park, a nature reserve declared a World Heritage Site by UNESCO, with incredible views of lakes, forests and mountains.
What to visit: The Perito Moreno Glacier is the most recognized of the park, it is a huge mass of ice 5km wide and 60 meters high. It is also known for its natural phenomenon of breaking the glacier, which occurs every 2 or 4 years, and which brings travelers from all over the world on its catwalks to enjoy this unique natural spectacle.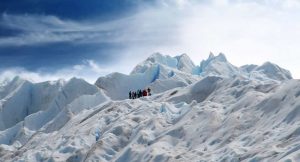 Ushuaia: It is the southernmost city in the world, in the province of Tierra del Fuego, it is located between the Cordillera de los Andes and borders Chile. It has an area with forests, lakes and glaciers. It offers excursion and ecotourism activities.
What to visit: Navigation through the Beagle Channel and the End of the World Lighthouse, and hiking trails in the forests of the Tierra del Fuego National Park.