Sustainable travel
Sustainable travel, also referred to as responsible travel, is the one that generates the least possible impact on the environment and local culture of the destinations, while helping to generate income and employment. According to UNWTO (World Tourism Organization) it is defined as "tourism that takes full account of its current and future economic, social and environmental impacts, addressing the needs of visitors, the industry, the environment and host communities".
Through sustainable travel, visitors get to identify the natural, social and cultural value of their destinations and have the opportunity to get involved in a more direct way with local populations, creating a genuine cultural exchange (from locals to visitors and vice versa). Furthermore, sustainable travel contributes to the improvement of socio-economic conditions of locals, given that tourism is an economic activity that generates income, provides people with jobs and has become, in many destinations, the main source of income.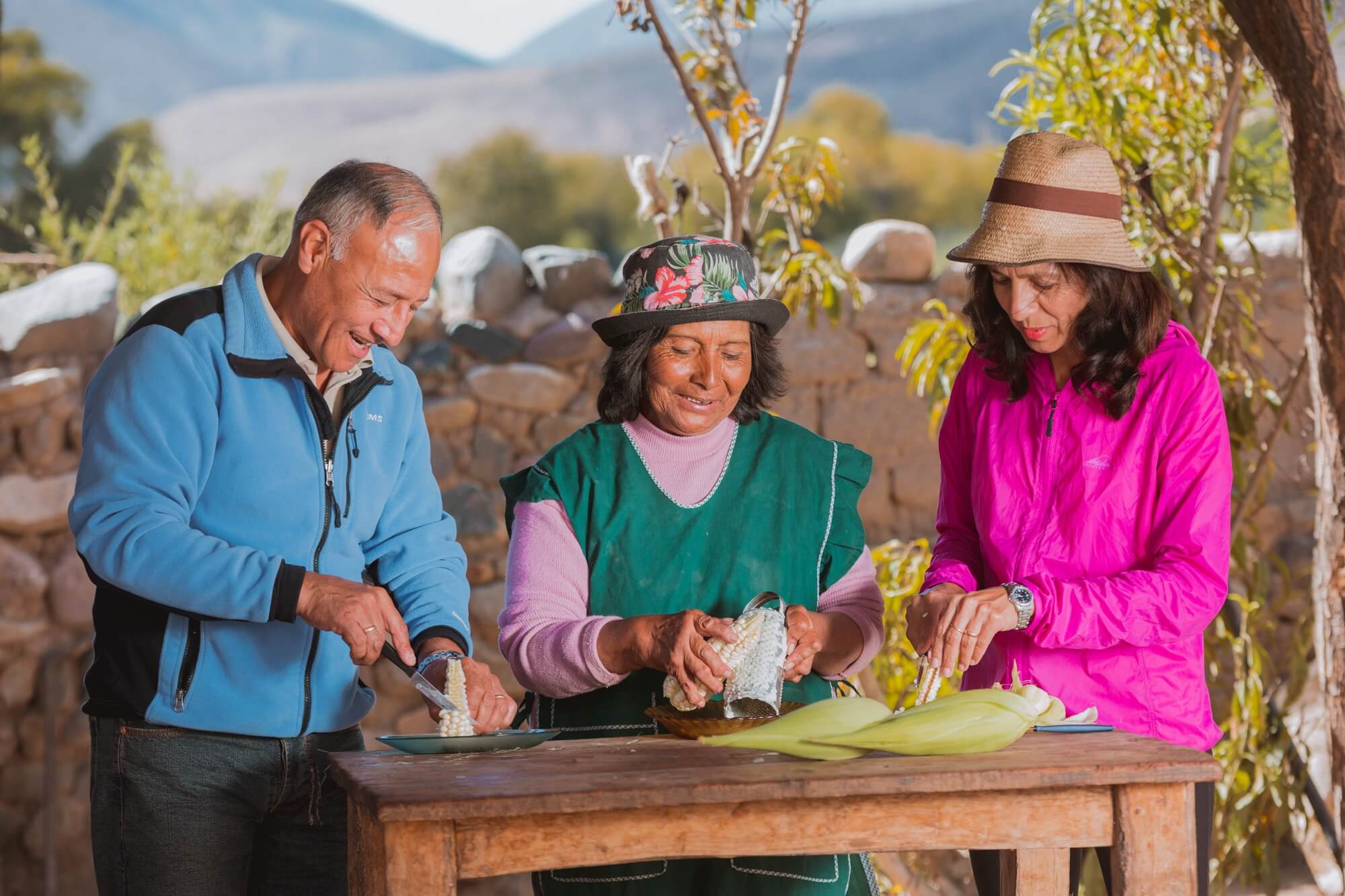 Our sustainability policies
While working on sustainability, we focus on socio-cultural, economic and environmental issues.
On the one hand, our social commitment is mainly reflected in our work with rural communities in Argentina.  We usually offer, as long as it's safe, accommodation in family houses, promoting an authentic cultural exchange with locals. We also provide our clients with information and tips in our itineraries so that they can fully enjoy the experience.
Regarding economic issues, we provide rural and native communities with resources and knowledge for their independent economic development. Besides visiting local projects in our tours and therefore contributing to local economy, at Mater we collaborate with the commercial development and strengthening of these communities through trainings and workshops.
We also promote CSR (Corporate Social Responsibility) among our employees, by participating in different courses and activities outside the office.
On the other hand, we also take our environmental commitment very seriously. We focus on reducing the carbon footprint in our tours as much as possible. In each destination, as long as it's possible, we choose hotels that have sustainability policies such as adequate waste treatment, reduction of environmental impact and funds allocation for environmental care. We also suggest that our clients download the Carbono Cero app to measure the trip's carbon footprint and offer different ways to compensate for it. Moreover, we give a percentage of our incomes to the Fundación Vida Silvestre Argentina (WWF member), collaborating with local conservation projects. In our own workspace we implement sustainable actions such as reusing and recycling waste, avoiding the use of paper, promoting sustainable transportation and using water and energy responsibly.