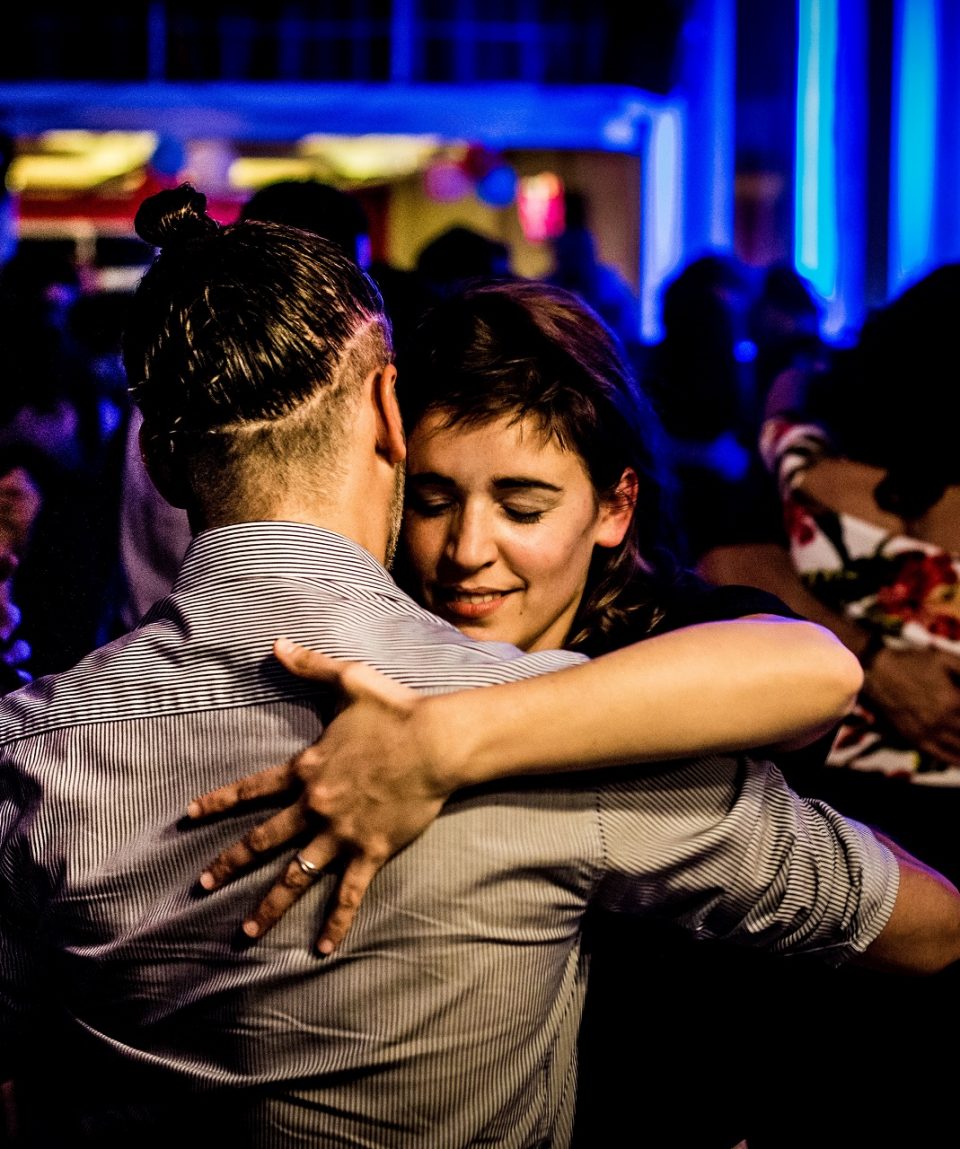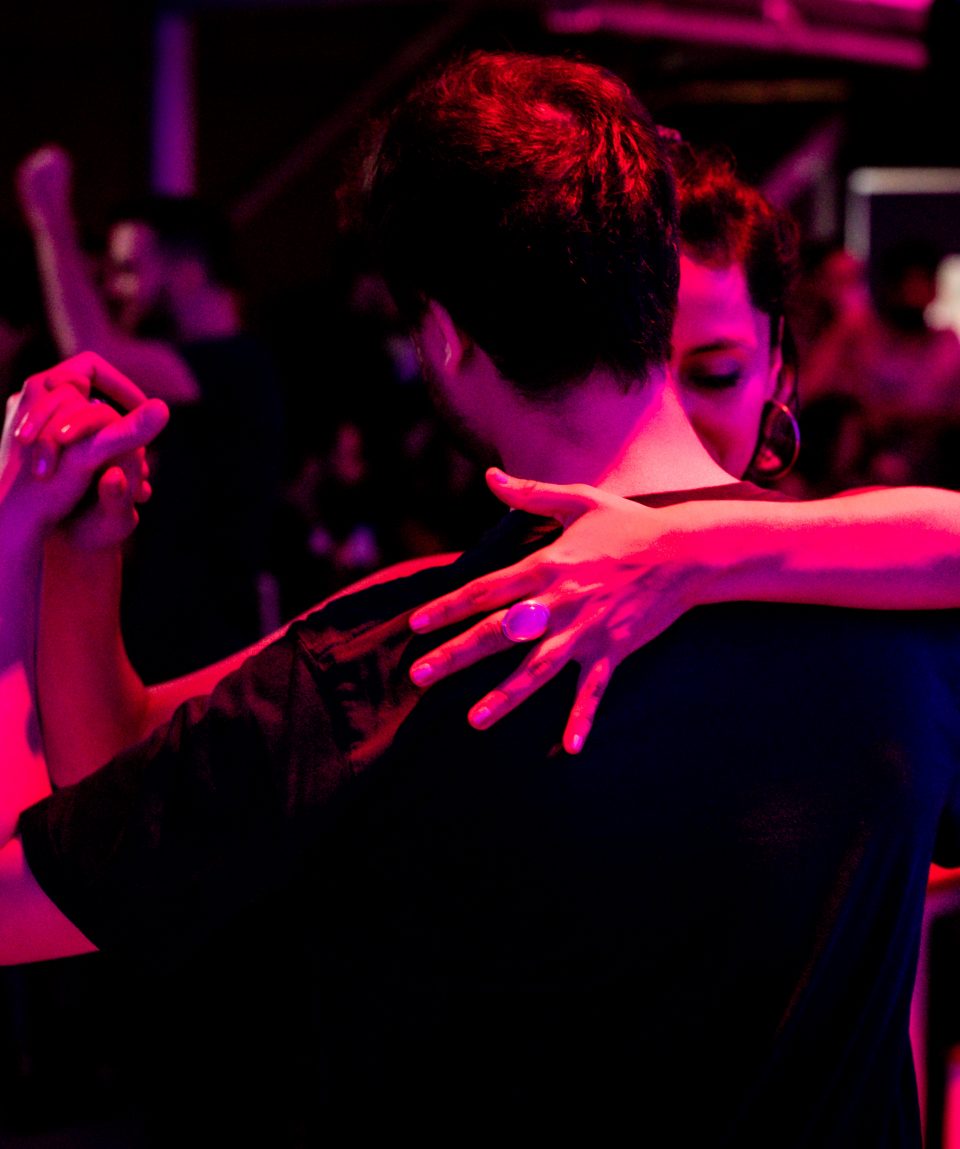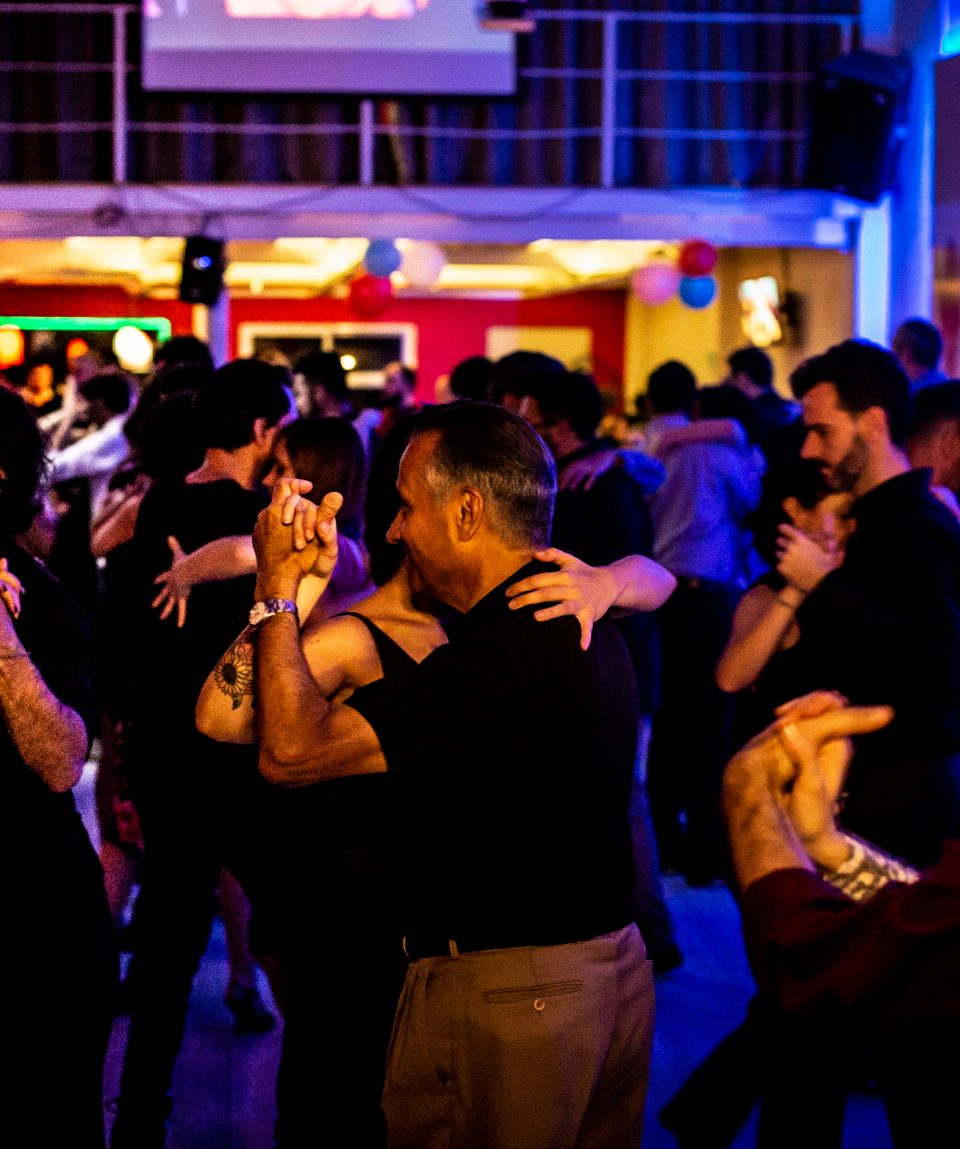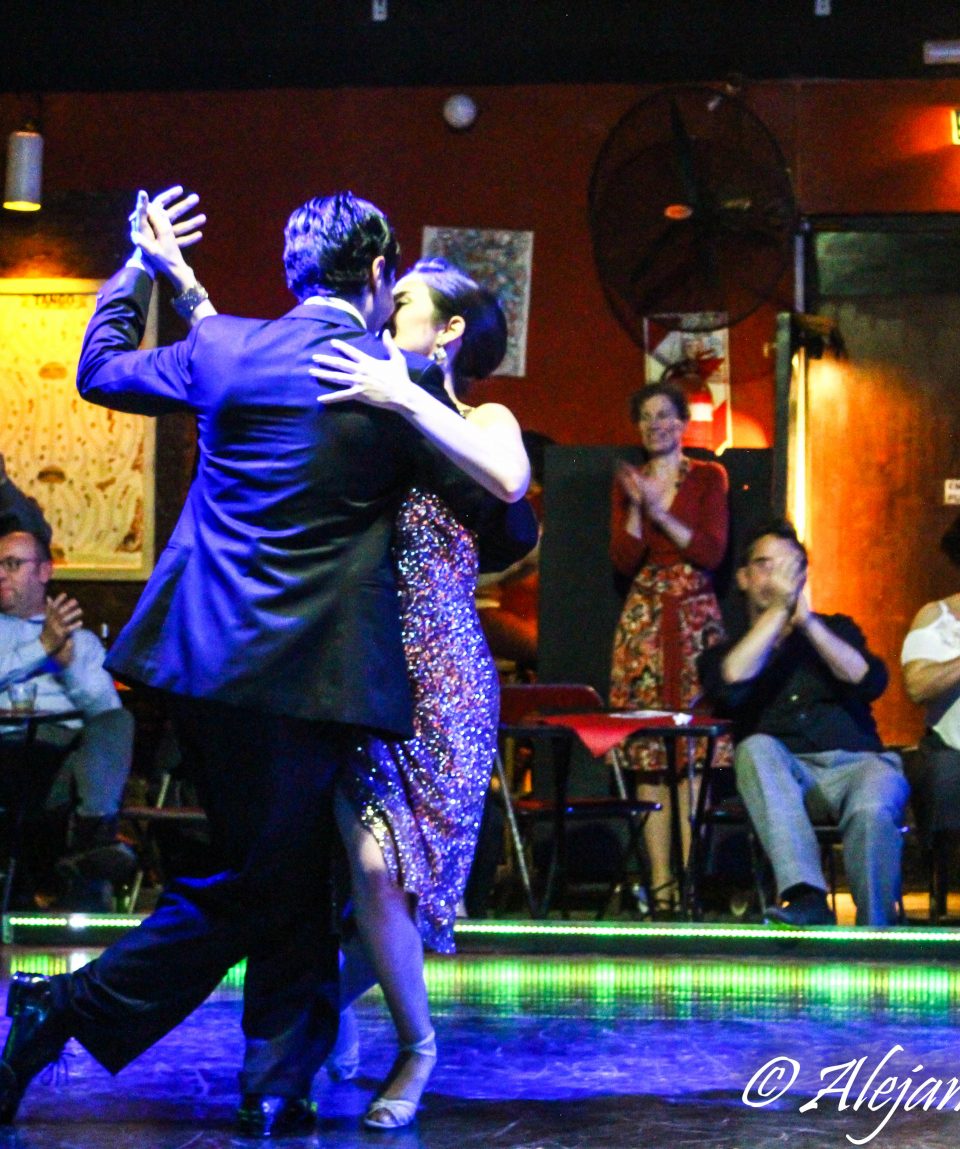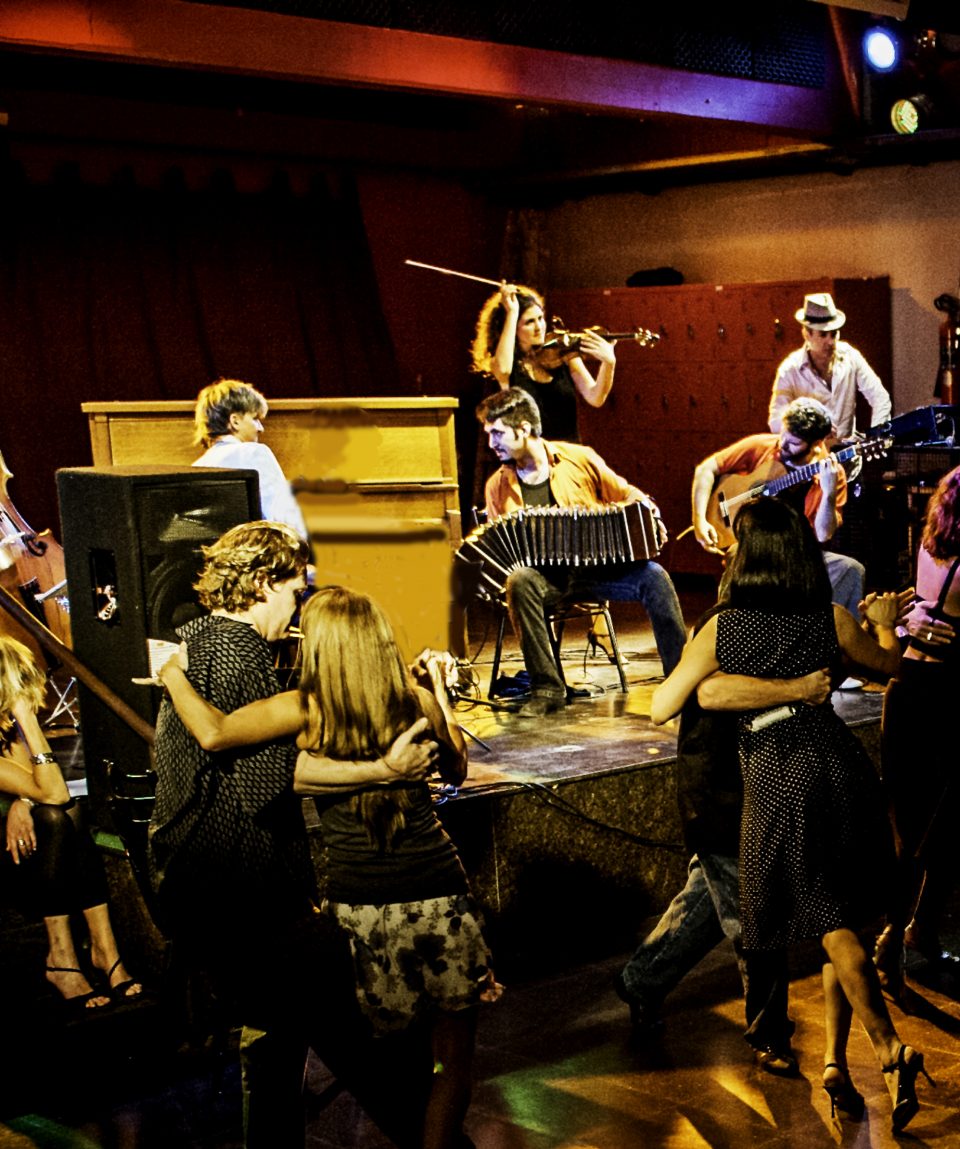 Tango & Milongas Tour
If you are in Argentina and you are visiting Buenos Aires, we suggest you enjoy a tango night adventure that you will never forget. We invite you to discover a local milonga, a traditional saloon where locals and visitors meet to dance the tango. You will learn about the history of this dance, declared Intangible Cultural Heritage by UNESCO, and you will take a group class with expert dancers, where you can learn and enjoy your first steps. 
The activity is for a minimum of 2 people. 
The price is per person in the double base and in American dollars.
Vacation Style Holiday Type

Activity Level
Day 1

Tango night

On this tour, you will discover the popular tango, practiced by the locals in their spare time.  You will visit a Milonga (tango ballroom), where locals enjoy this characteristic dance of the Rio de la Plata. Firstly, you will join a shared class to understand the basic steps of tango, together with other locals. Afterward, you will enjoy a real Milonga, where you will have the chance to practice what you learned and merge with the locals on the dance floor. Our expert guide will teach you all about the history, trends, codes, etc of this dance. 

Group activity with English/Spanish speaking guide.

Duration: 3 – 4 hours

Departures on Wednesdays and Sundays

(Optional: private lesson)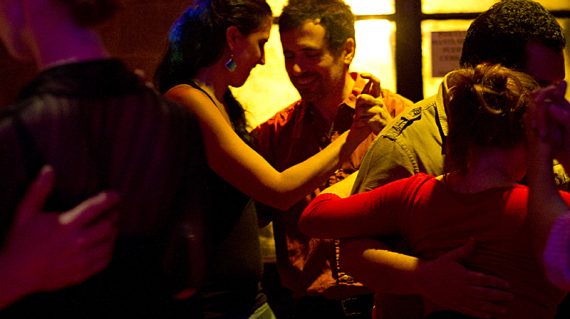 All about the Tango & Milongas Tour.
Theme: Local culture and art, nightlife.
Period: all year.
Difficulty: easy / medium.
Public:
● Young/adult couples
● Group of friends
● Families
Recommendations:
● Comfortable shoes and clothing
The tour package inclusions and exclusions at a glance
What is included in this tour?
Items that are included in the cost of tour price.
Excursion mentioned on the itinerary 

English / Spanish speaking guide.

Transportation

Entrance to the Milonga

1 drink per person
What is not included in this tour?
Items that are not included in the cost of tour price.
Meals (except when mentioned) and additional personal expenses

Air transport (national and international), optional.

Excursions indicated as optional.
At Mater we always search for alternative activities to those usually chosen by large groups of tourists so that you can have more intimate and authentic experiences, without missing out on the most emblematic places in Argentina.
In this tour you'll go to a milonga in local clubs, where locals and visitors get together to dance tango. You'll learn about the history of tango and then take a group lesson with expert couples, where you'll enjoy learning your first moves.
On top of our general sustainability policies (see here), there are some specific sustainable actions we take in this particular tour.
Visiting a local milonga allows us not only to provide travellers with an authentic experience about how tango is experienced by locals in Buenos Aires, but also to support small associations of local art affitionates and their economic development. In this tour we also encourage the use of public transportation, diminishing our carbon footprint.
Depending on the location of your hotel and of the milonga available that day, distances may vary from 100m to 3km (1.8 miles).
Buenos Aires has 4 clearly defined seasons: hot and humid summers, and cold winters. You can participate on this activity any time of the year. Temperatures are rarely under 5ºC (41ºF), but may go over 30ºC (86ºF) during the summer! Yet, we suggest to take this tour any time of the year.
Buenos aires is quite safe, but just like in any tourist place, we suggest that you pay attention to your personal belongings, especially on places that are visited by many tourists daily. While visiting some neighbourhoods such as La Boca or San Telmo, we strongly suggest that you don't have cameras or cell phones permanently in display, avoid dark and deserted streets (especially at night), and don't wear jewelry that's too flashy.
Buenos Aires has many traditions and you'll find in each neighbourhood restaurants with their own identity. Gastronomy here is a mixture between "criollo" culture and cultures brought to Buenos Aires with immigrants, mainly Italian. Amongst the most traditional Argentinian meals, you should try empanadas and asado (Argentinian barbecue), yet the Argentinian capital is also a multicultural city with a wide range of gastronomic options, so you'll be surprised by the large variety of foreign gastronomy.
You can send your inquiry via the form below.