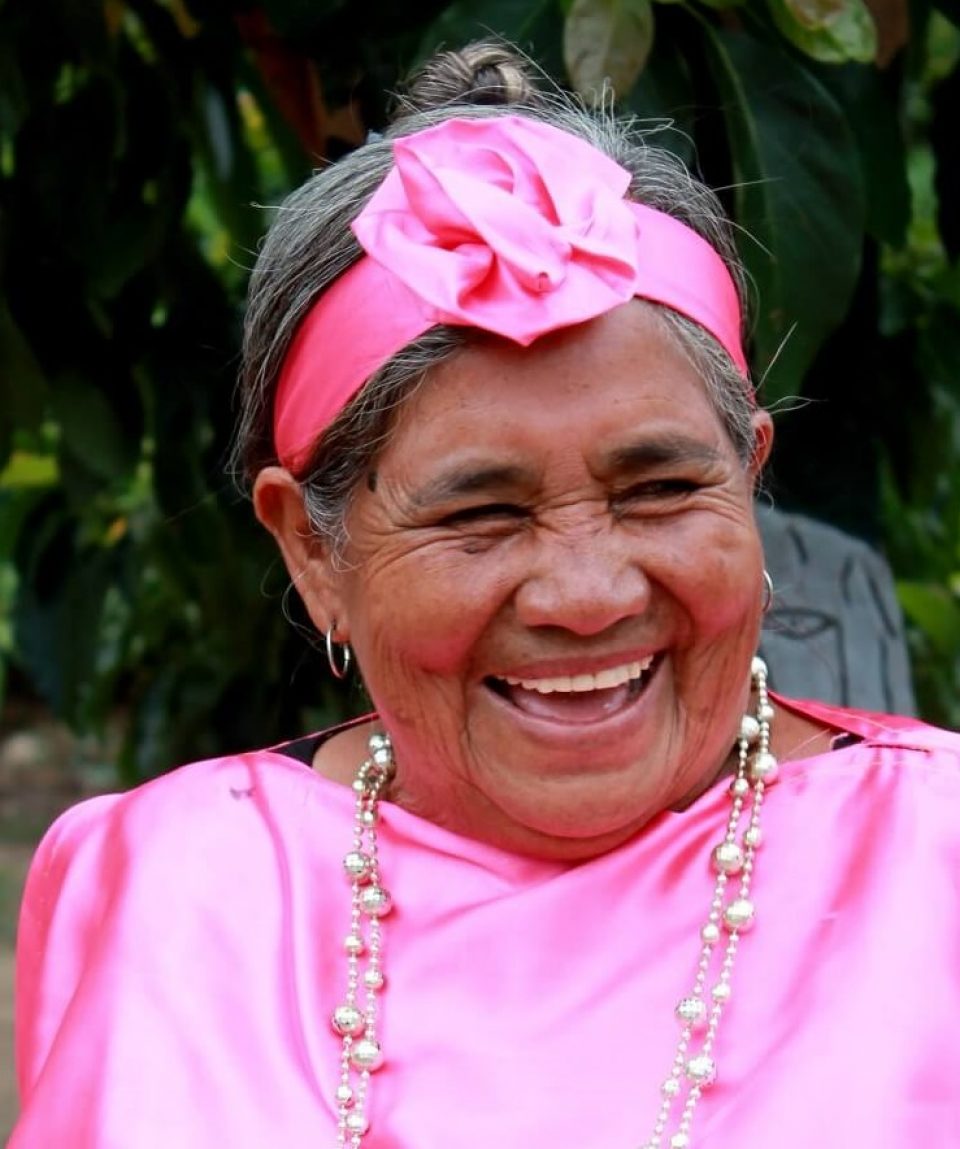 Northern Argentina: cultural and ethnographic experience
The perfect trip for all travelers who want a real immersion in the local culture, to share experiences with rural communities, and to discover archaeological sites. Northwest Argentina will surprise you for its magical and colorful roads, and its great diversity. We propose you to discover the guaraní culture in the vast region of the yungas, and explore the colors of Andean mountains in the Quebrada de Humahuaca. On each step of your journey, rural families will welcome you and make you feel like one of their own!
Price per person on a double basis, in US dollars.
Vacation Style Holiday Type

Activity Level
DAY 1

Arrival to Salta

Arrival in Salta and private transfer to your hotel. In the afternoon, your local guide will meet you to discover the secrets of one of the most fabulous cities in Argentina. You will visit its historic center, the Baroque-style cathedral, the San Bernardo convent, the San Francisco church from the colonial era, the archaeological museum (MAAM) where you will learn in detail the history of the first inhabitants of the region.

DAY 2

Salinas grandes and colorful landscapes

In the morning, your private guide will pick you at your hotel, and drive in direction to San Antonio de los Cobres through the winding roads of the North-West. You will be able to see the Quebrada del Toro along the old railway line of the famous "train of the clouds", discover the ruins of Tastil and the impressive Polvorilla viaduct perched at 4200m altitude.

After a lunch break (lunch not included), you take the road to discover Salinas Grandes, an impressive salt desert at over 4100m altitude, just on the border between the regions of Salta and Jujuy. Finally, you will descend, observing condors and llamas, to Purmamarca, a charming village at the foot of the 7 colors mountain.

Salta – Purmamarca by Quebrada del Toro: 325 km

4×4 private excursion with English / Spanish speaking guide.

In the early evening, you set off on foot to reach Teresa's  house, located 300 meters from the main square of Purmamarca. You will be warmly greeted by your host upon arrival! Teresa will teach you to cook typical dishes of the region, with local products: quinoa, llama meat, corn, andean potatoes, etc.

You will then have dinner and taste your own dishes!

Duration: 2h to 3h

DAY 3

Discovering the Quebrada de Humahuaca

Wake up in front of the magnificent Cerro de los Siete Colores (the "Seven Colors Mountain"). You will go visit the Quebrada de Humahuaca and its small villages, this spectacular valley classified as a UNESCO World Heritage Site. You will discover the curiosities and colorful markets of each small village, and stop to enjoy the magnificent Hornocal mountain (known also as "14 colors mountain"). 

At noon, you will meet the local community of Ocumazo, and share with them a typical homemade lunch. After that, you will explore the surrounding paths and visit el Antigal, an archeological site.Then, your guide will drive you to Humahuaca town, where you will spend the night.

4×4 private excursion with English / Spanish speaking guide.

DAY 4

From the Puna to las Yungas

After a good breakfast, you will leave for the "yungas", a humid forest from the Andean region. Your adventure starts through one of the best-preserved parts of the famous Inca Trail until you reach the Colorado Valley. In this region, the landscape combines the jungle and arid areas.

In Colorado Valley, you will visit the town of Santa Ana, where you will meet a rural community. You will spend the night at this local community

From Humahuaca to Santa Ana: 74 km (3h30)

4×4 private excursion with English / Spanish speaking guide.

DAY 5

Calilegua National Park

Today you will discover the Calilegua National Park, with its 76,306 hectares and its dense vegetation. It is certainly one of the regions with more biodiversity in Argentina. You will do some treks along the way, to explore this jungle. It's a perfect place for bird watching (around 270 species) and observing animals. The Park has several trails to discover it freely. 

You will spend the night in a hotel in Libertador San Martin 

4×4 private excursion with English / Spanish speaking guide.

DAY 6

Northern Salta: history and traditions

Today you will meet Guarani communities in the north of Salta. Around 40 families live in this region and are from 3 different communities: Peña Morada, Yariguarenda and La Salamanca.

In this part of Salta, you can discover beautiful trails through the yunga and a rich culture, new flavors, unique crafts, colorful dresses, and many stories to share with you. Doña Francisca, the chief of Peña Morada will receive you and the families will invite you to participate in an artisan basketry workshop.

Then you will meet the Yariguarenda families. You can tour the mountain jungle on bicycle, visit the community plant nursery and participate in a reforestation workshop, identifying seeds and planting native species.

You will spend the night at Tartagal.

4×4 private excursion with English / Spanish speaking guide.

DAY 7

Guaraní culture

Half a day in the heart of the Guaraní communities of the North Salteño. You are going to enjoy your day in La Salamanca, where you will immerse yourself in the impressive Arete Guazú celebration, the most important for the Guarani culture. You are going to create chané masks with your own hands. As a local, you are going to walk into the jungle in order to find wood and fruits, with which they naturally dye these masks. Then you will live a gastronomic experience, where you will learn about the ingredients and dishes typical of the area.

You will spend the night at Tartagal.

DAY 8

End of the trip

Depending on the flight schedule, your guide will drive you to Salta (or Jujuy) airport. End of our services.
All about the Northern Argentina: cultural and ethnographic experience.
Travel dates: all year long (December to February rain season)
Blackout dates: none
Departures every day (subject to availability) 
Minimum 2 passengers (Extra cost applies for solo travelers)
The tour package inclusions and exclusions at a glance
What is included in this tour?
Items that are included in the cost of tour price.
7 nights accommodation in a double room (6 nights in standard hotels and 1 homestay)

Private transportation from day 2 to day 8 (4×4 vehicle with English speaking driver-guide)  

Private transfer from/to airport

Breakfasts included in all hotels.

Meals when mentioned 

All the activities mentioned in the local communities
What is not included in this tour?
Items that are not included in the cost of tour price.
Meals (except when mentioned) and additional personal expenses

Air transport (national and international), optional.

Excursions indicated as optional.
You can send your inquiry via the form below.