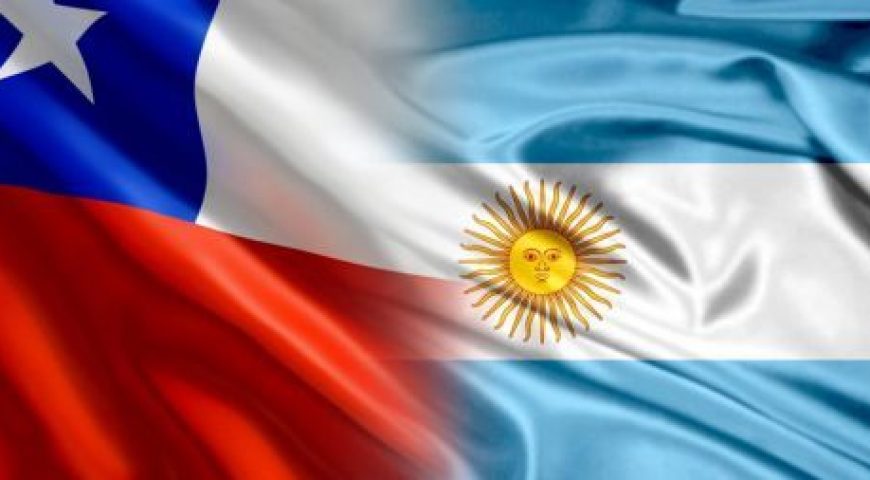 Travel Argentina vs Chile
Beaches, mountains, deserts, plains, lakes, glaciers, and cities full of history and art. Argentina and Chile have seen a great increase in their tourism due to the beauty of their cities, their natural attractions and imposing landscapes such as those offered, for example, Patagonia. Attractions that without a doubt have to visit at least once.
But before we start talking about Argentine and Chilean Patagonia, what we must first clarify is that the surface of Argentine Patagonia is much larger than Chilean Patagonia. For this reason, most of the important destinations are on the Argentine side. The Argentine Patagonia is composed of different landscapes formed by mountain lakes, forests, fjords and immense plains that cover thousands of kilometers along the south of the country. Chilean Patagonia how Chile itself is a long and narrow strip of land composed almost entirely of mountain ranges and coastal plains. Despite being larger, the Argentine side is also more easy to travel. The most important pathogenic destinations in Argentine Patagonia such as Bariloche, Peninsula Valdés, Perito Moreno or Bariloche have small airports that provide good service for tourists traveling from Buenos Aires and from other parts of the country. In the case of Chile, although it has some airports within the Patagonian region, trips are usually made by land or by water.
Buenos Aires or Santiago
Both Chile and Argentina, in addition to offering incredible natural destinations and unique landscapes, also have cities with a wide variety of attractions that deserve to be visited at least a few days, and in some cases they are mandatory stops to take flights to other parts of the country.
Buenos Aires, the capital of Argentina is one of the cities most chosen by tourists in South America. The passion for football, music, art, history and gastronomy coexist there. The world capital of tango retains a colonial architecture mixed with modern and cool neighborhoods such as Palermo and offers a wide variety of activities for all ages. Its bars, nightclubs and theaters on Corrientes Avenue enchant the city with lights and signs that embellish the nightlife of the city of Buenos Aires.
Santiago de Chile is a smaller and discreet city but no less attractive. In recent years it has begun to receive more and more tourists and begins to get on the radar of the most chosen cities to visit in South America. Like Buenos Aires, art plays a very important role in the culture of the city. Located near the Andes, this city has as an option popular excursions that can be made during the day to natural places such as Cerro San Cristobal, or also Valparaiso considered the academic heart of the country, has a bohemian atmosphere and deep cultural roots, and It sits along the dramatic Pacific coast of Chile.
When shopping Chile is better positioned than in Argentina. As for the technological market, for example in Chile there is a greater variety of products, especially in cell phones and computers. That is why in Chile these products can be found up to 27% cheaper than in Argentina. And in the item of clothing you can find 54% cheaper products even.
But at the same time, the profound economic crisis that Argentina has experienced in recent years has caused the price of international currencies to skyrocket, and that with few dollars you can enjoy quality services such as accommodation, food and tourist visits. Buenos Aires for example, is one of the cheapest public transport cities in the region. The subway costs about 35 cents per way, while buses between 35 and 45 cents depending on the length of the route. In Chile, transportation is more expensive.
Time
The time you have for your trips will be a vital factor when choosing a destination in these latitudes. In many cases the distances are usually long and the transport systems are usually very developed as in other countries. That said, it is very important to know beforehand what places to visit to enjoy the trip. On the Argentine side, it is possible to visit the main attractions of Patagonia in approximately ten days. Both El Calafate, Peninsula Valdes, Bariloche and Ushuaia are linked by direct and relatively short flights. Unfortunately, flights are not usually very cheap, so if you travel with a limited budget, it may be advisable to travel by land to reduce costs. In Chile, traffic is a bit slower. In the Patagonia area, only Puerto Montt and Punta Arenas are the only cities with airports that have reliable services in the region. Another fact is that the distances between these airports and the places of interest in the area are long. It takes five hours by road to go from Punta Arenas to Torres del Paine National Park.
With their differences in size and landscapes, Argentina and Chile are attractive destinations and are close by what both of them deserve to be visited. Only with a little organization and time these countries can be traversed from end to end.