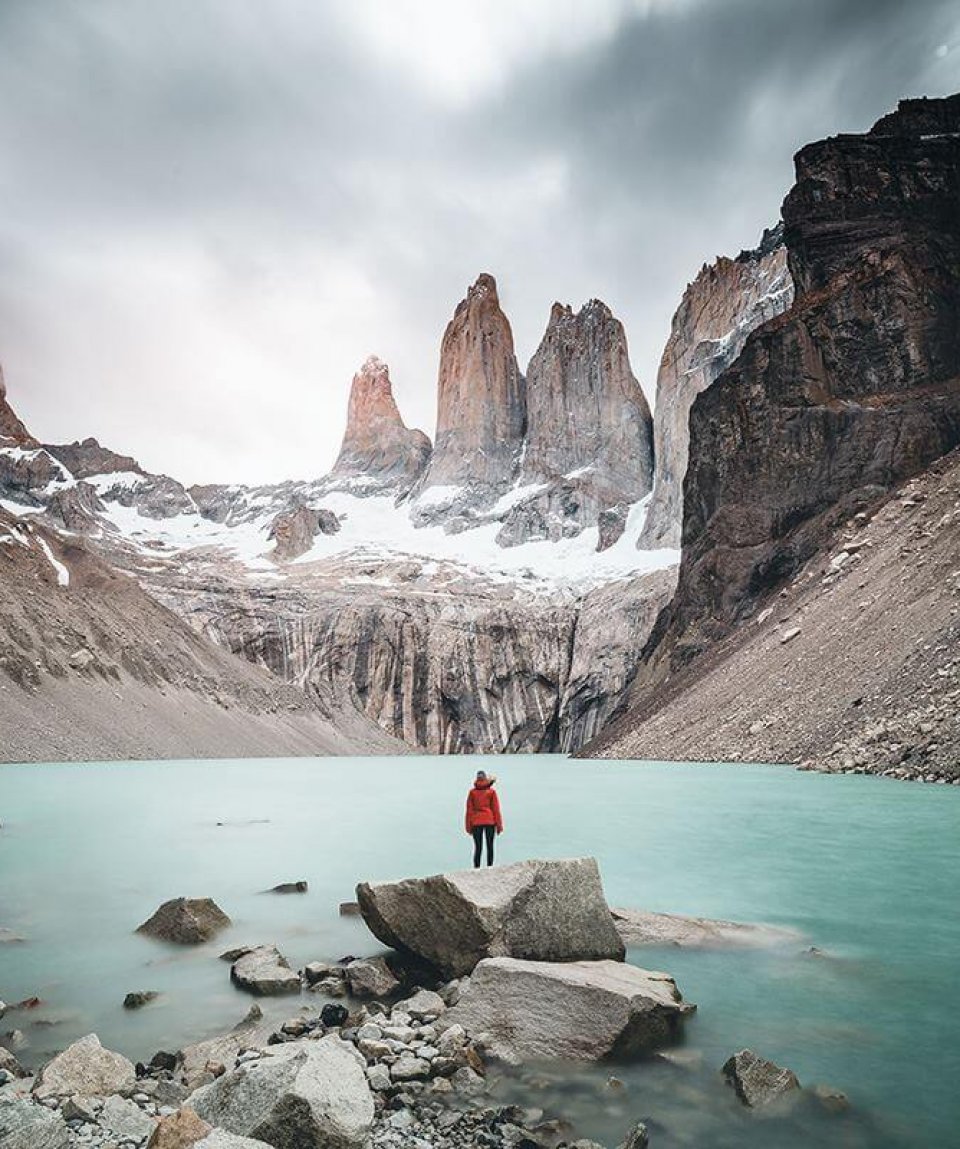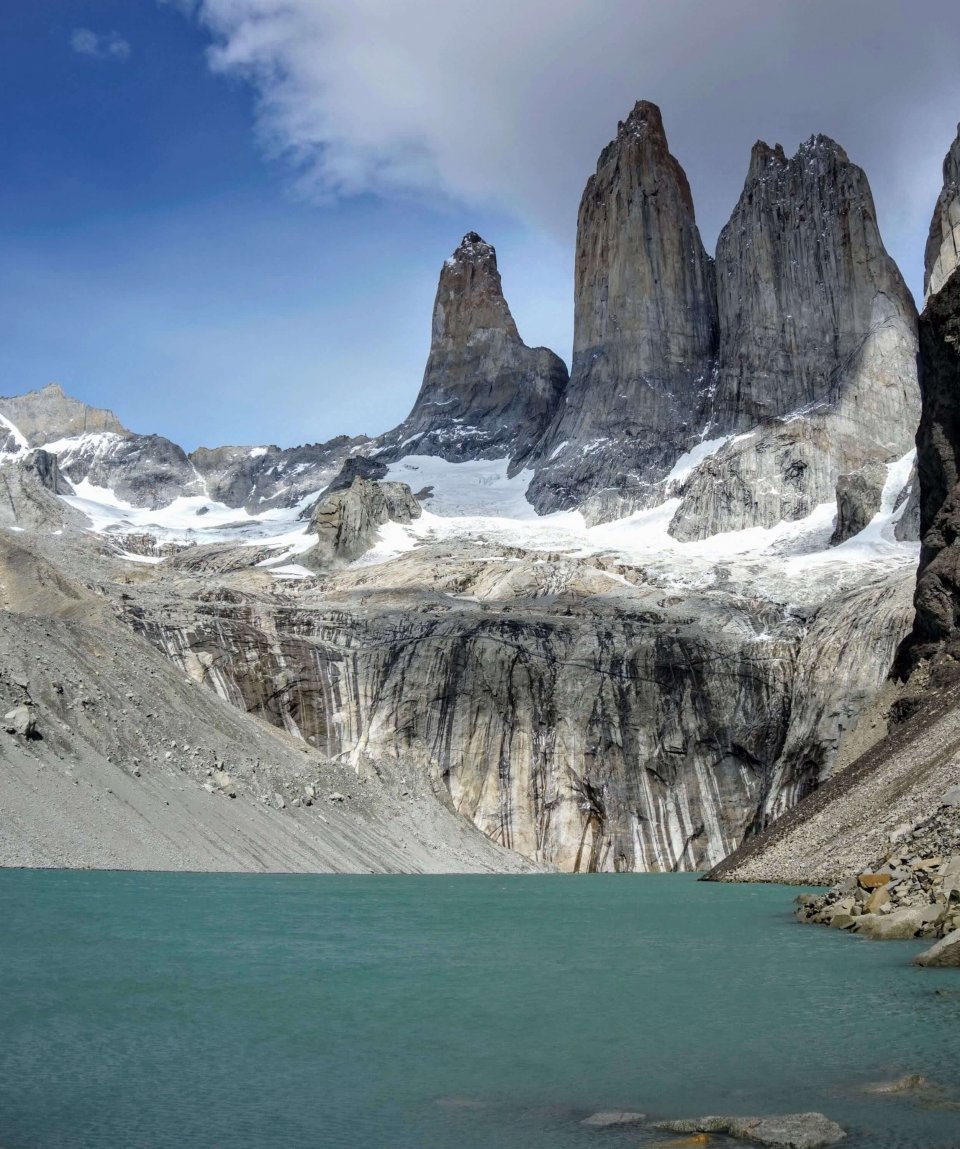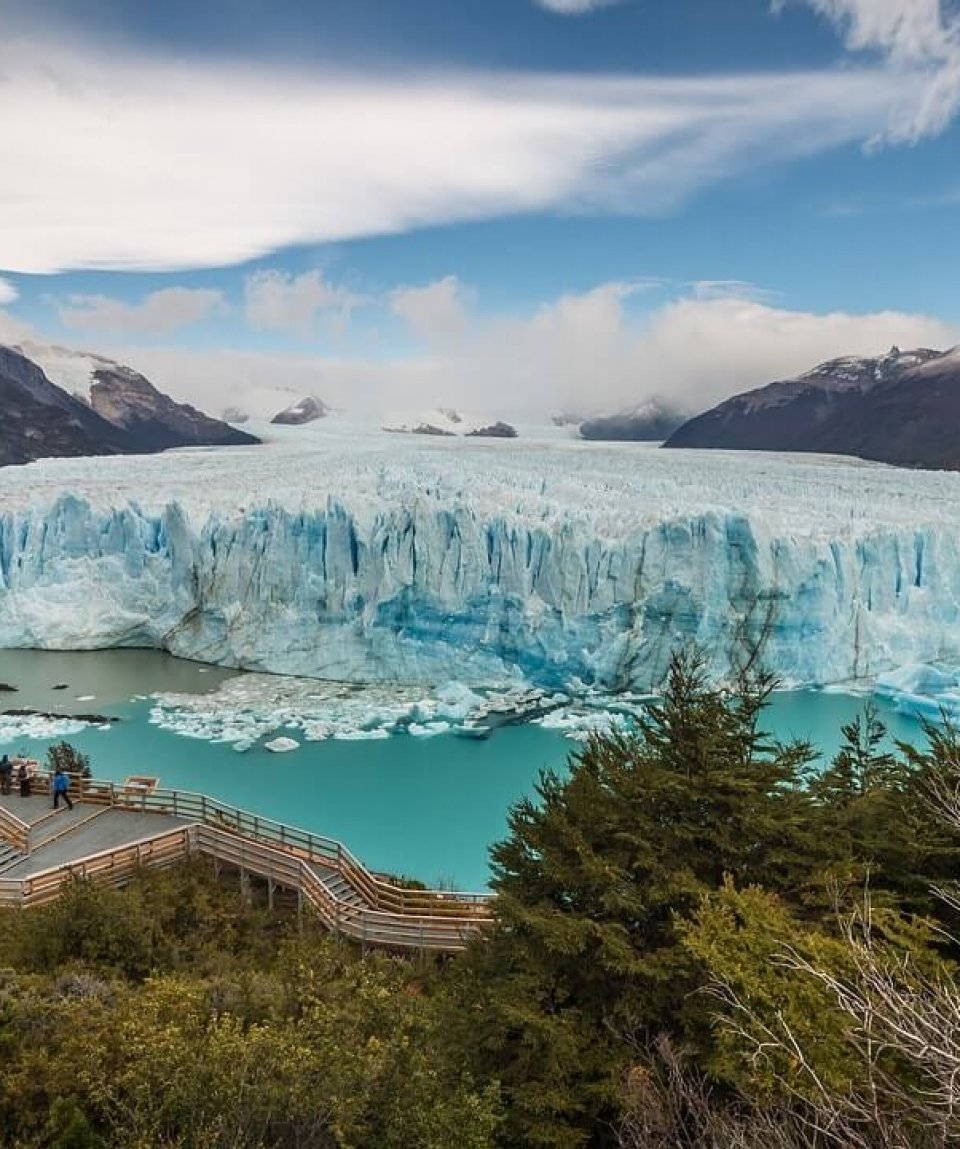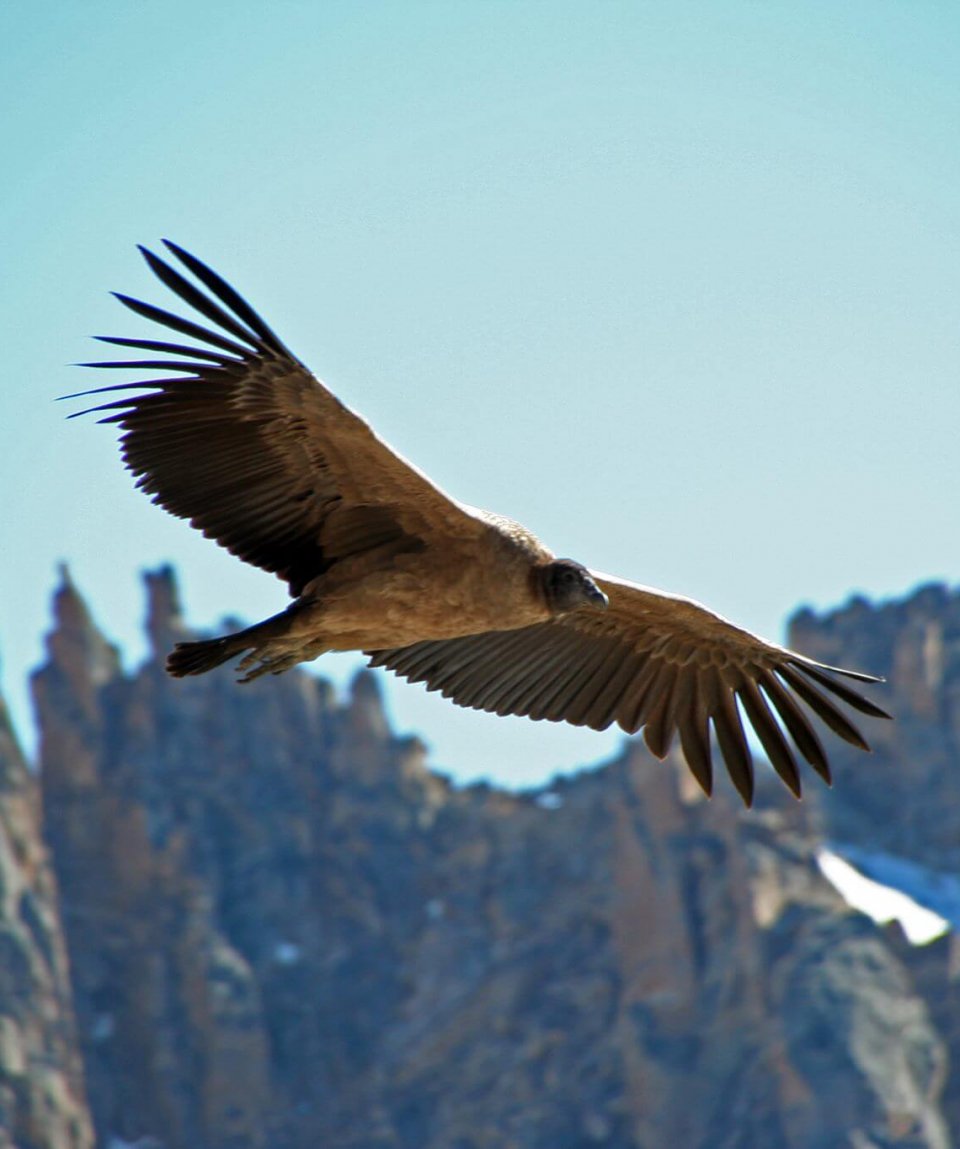 Ushuaia, El Calafate and Torres del Paine
On this trip you will discover the Argentine and Chilean Patagonia Circuit. In 12 days you will enjoy unforgettable adventures, walking through Tierra del Fuego National Park in Ushuaia, sailing through the Argentino Lake and the famous Perito Moreno Glacier and trekking
in Torres del Paine National Park in Chile.
Duration: 11 nights
The price is in US dollars per person in double basis.
Vacation Style Holiday Type

Activity Level
Day 1: Wecolme to Ushuaia

Flight to Ushuaia and free day

Arrival at Ushuaia, Tierra del Fuego's capital and southernmost city in the world. Once there, you'll be transferred into a hotel and have free time for you to explore the town and relax.

We suggest visiting the Museum of the Presidio and Yámana Museum.

Day 2: Excursion to Tierra del Fuego National Park

Walking throught the park

Early departure from Ushuaia city to discover the Tierra del Fuego National Park accompanied by a specialized guide who will provide you with all the necessary information about this park, where the mountains are accessible from the sea and the fresh water of rivers and lakes mix with the sea. In this tour you'll get to walk through the forest along the Coastal path (low level of difficulty).

You'll return to the city in the afternoon.

Day 3: Puerto Almanza

Crab fishing & gourmet lunch

At morning you will be picked up at the hotel to spend a day in a fisher village.  You'll take gravel roads through dense native forests, seeing mountains and rivers at the amazing coastal roads. After a stop for a short trek, you'll go to the village near Puerto Almanza. After meeting Ana and Benito, your host couple, you 'll start rowing offshore until you find a good spot. You will stop, cast the nests and wait. Live an unforgettable journey in a scenic village by the sea. You will feel like a local while sailing, catching your own crab and cooking at the couple's home.

You'll be transferred back to your hotel.

Day 4: Excursion to Escondido Lake and San Pablo Cabe

Visit to Estancia Rolito

After breakfast, a transfer will pick you up from your hotel and take you

to discover some of the unique places hidden in the area: Escondido Lake, in the small town of Tolhuin. By midday you'll take "A" heading toward the Atlantic Ocean and the San Pablo Cape. Once we get there, you'll hike up to an isolated mountain with an abandoned lighthouse at the end. There, you will appreciate the Desdemona, an ship that was abandoned almost 40 years ago.

Later, you will continue to the Estancia Rolito, a lovely ranch that keeps the spirit of a family business based on sheep farming tradition. You can also take some time to walk around the forest through thick green paths or to visit the shearing shed, where there are some wool bales from the first shearing.

Day 5: Welcome to El Calafate

Flight to El Calafate and free evening

After breakfast, you'll be transferred from your hotel to Ushuaia's airport and you will take a flight to the land of glaciers: El Calafate. Once your arrive you'll be transferred to your hotel.

You'll have a free evening to discover the village on your own.

Day 6: Navigation to Perito Moreno Glacier

Visit to Estancia Nibepo Aike

You'll have an early start for drive across the old estancias road on a small-group excursion. The guide will explain about the rural life of the Patagonian farms and the indigenous influence. You'll arrive at Estancia Nibepo Aike and enjoy a typical barbecue with the best wines in the country (included).

After lunch, you'll navigate the South and Rico arms of Lake Argentino and disembark at Las Monedas beach for a walk in the woods (low level of difficulty). After sailing again you'll reach the Perito Moreno Glacier. It's an enormous ice mass covering a 250 square km area and one of the most wonderful glaciers in the world. It is easy to approach the front of the glacier by walking along the footbridges (free time, around 2 hours).

You'll return to El Calafate during the evening on a minibus.

Day 7: Welcome to Puerto Natales

Bus to Puerto Natales and free day

You will take a local bus to Puerto Natales, Chile (duration 5 to 6 hours).

You'll have a free evening to discover the city on your own.

Day 8: Welcome to Torres del Paine National Park

From Puerto Natales to Las Torres Base Lookout Point

On this day, you must show up at 6:30 am to take the 7:00 am bus to Torres del Paine National Park (2.5 hours). You will go to one of the landmarks of the park, the Las Torres Base Lookout Point.

After visiting Las Torres Base, you will return to the Central Sector to have dinner and spend the night.

Day 9: Torres del Paine National Park

Hiking Francés Sector

You will walk about 13.5 km along the shore of Nordenskjöld Lake, the Almirante Nieto Hill, and the striking Cuernos del Paine. During the hike, you will enjoy magnificent views of Los Cuernos, hanging glaciers, lakes, and the abundant local vegetation and wildlife.

You will have dinner and spend the night at the Cuernos or Francés Sector.

Day 10: Torres del Paine National Park

Hiking Cuernos/Francés Sector

The day begins with a visit to one of the most iconic places in the circuit: the Francés Valley. You'll have an early start with a low difficulty hike to the Italiano Campsite. From here, you will begin a hike in the woods (about 2 km) upward towards the Francés River Valley.
After this natural spectacle, you will begin the descent to the Francés Sector.

Day 11: Torres del Paine National Park

Hiking Grey Glacier and Pehoé Lake Navigation

Today you will reach the third milestone of the circuit, a place that offers one of the most unforgettable sceneries of the park: the magnificent Grey Glacier.

The trail goes around the Paine Grande Hill, the highest peak in the mountain range (3,050 m), with incredible views of its hanging glaciers. Walking trough the Antarctic Beech (ñirre), Dombey's beech (coigüe), and Chilean firebush (notro), you will reach the first lookout point in Grey Lake, where you will see floating pieces of glacier. Then, you will return to the Paine Grande Sector and take the 6:30 pm catamaran that will take you to Pudeto. Here you will be picked up by bus and taken back to Puerto Natales.

Day 12: End of the trip

Transfer to the bus terminal of Puerto Natales

You'll have breakfast at the hotel and then will be transferred to the bus terminal in Puerto Natales.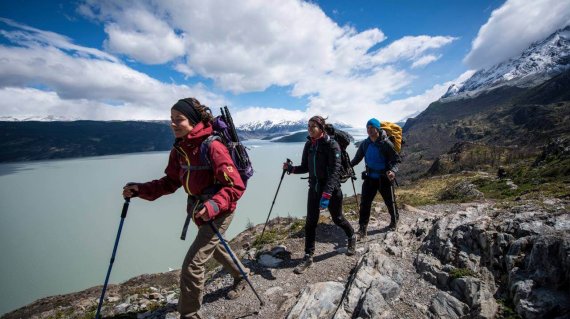 Trekking in Torres del Paine National Park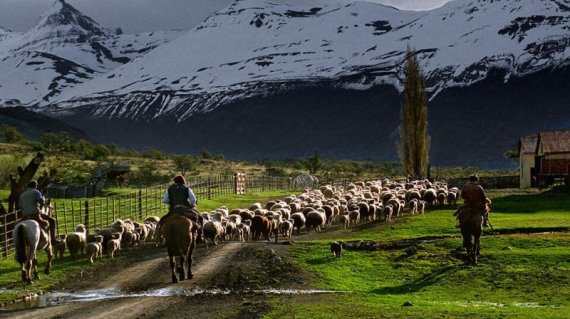 Rural activities in the estancia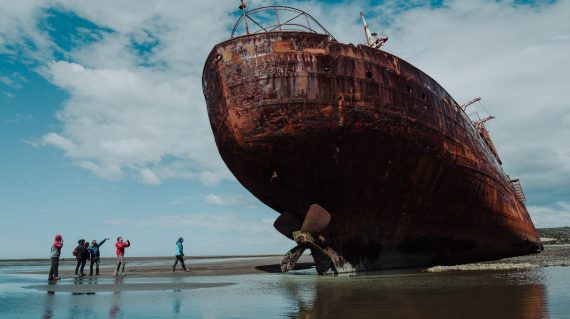 All about the Ushuaia, El Calafate and Torres del Paine.
The Circuit Ushuaia, El Calafate and Torres del Paine begins in Ushuaia, the southernmost city in the world. You will walk through the forests of the Tierra del Fuego National Park and visit a fishing village at 15km from Puerto Almanza, where you will meet Ana and Benito, a local couple of hosts who will share their story and lifestyle. You will feel like a local sailing, catching your own crab and cooking it in a patagonian style. You will make an excursion to Lago Escondido, the small town of Tolhuin, Cabo San Pablo and Estancia Rolito.
The trip continues to El Calafate. This tour includes a non-traditional excursion to Nibepo Aike Ranch, a demonstration of rural activities and lunch with patagonian lamb. You will navigate through the Brazo Rico to Playa de Las Monedas and after a walk you will reach a viewpoint to see the famous Perito Moreno Glacier.
The adventure is ending: Torres del Paine National Park, in Chile, a natural paradise with imposing massifs, glaciers, virgin forests and turquoise lakes. Days full of trekking will await you in the park: Mirador Base Torres, Sector Cuernos / Francés, a hiking through the Gray Glacier and the sailing of Lake Pehoé, before returning to Puerto Natales.
The tour package inclusions and exclusions at a glance
What is included in this tour?
Items that are included in the cost of tour price.
7 nights standard acommodation  in a double room.
4 nights in Torres del Paine Camp.
Breakfasts in all accommodations.
Meals when "included" are mentioned (Lunch in Nibepo Aike & Puerto Almanza).
Ground transportation in place (in private service when mentioned).
Transfers to the airport (in private service when mentioned).
Guided tours and mentioned excursions, with guide in English / Spanish when not specified.
Tickets to National Parks.
What is not included in this tour?
Items that are not included in the cost of tour price.
Air transport (optional).
Excursions indicated as "optional".
Personal meals and extras not mentioned.
Note: you can take a bus to El Calafate (ARG) or Punta Arenas (CHI) as they are the closest cities with airport. 
Local hotels, family houses and unique properties
At Mater we know that accommodation is much more than a place to sleep. It is an opportunity to experience the local culture. Because of this, our itineraries are designed to stay in local hotels and, whenever possible, have an experience in a family home.
The published price is in standard hotels, but we have options in superior and luxury hotels. We work with charming bed and breakfast, luxurious estancias, and comfortable houses.
At Mater we always search for alternative activities to those usually chosen by large groups of tourists so that you can have more intimate and authentic experiences, without missing out on the most emblematic places in Argentina.
This tour includes small-group excursions so that you can get a better experience. You'll visit the most outstanding places in Argentinian and Chilean Patagonia: Ushuaia, El Calafate and Torres del Paine, along with guides that specialize in nature. You'll go to unconventional places where you'll get an authentic encounter with the local peoples.
On top of our general sustainability policies (see here), there are some specific sustainable actions we take in this particular tour.
In Ushuaia you'll travel along with two local guides and you'll get to go fishing and taste the well known "centolla fueguina" (a kind of crab), a representative meal in the end of the world city. After this you'll go to Cabo San Pablo, an unconventional place to visit in the Tierra del Fuego island, where you'll walk along the beach while your guide explains the importance of protecting the places you visit and their biodiversity. The owners of the estancia will tell you all about rural life in Southern Patagonia. We avoid the use of plastic for meals and buy lunch boxes from local entrepreneurs.
In El Calafate you'll visit an estancia that still works as such (not only for touristic purposes)and learn about the different activities they do, such as sheep shearing. This generates an atmosphere of cultural exchange and authentic learning about the Patagonic pioneer's traditions, agriculture and cattle raising. You'll reach the perito Moreno glacier though an unconventional navigation, helping prevent overtourism. By doing this you'll also get a unique perspective, making the navigation an experience itself. 
Reaching the end of your trip, you'll have 4 days of intense trekking and a navigation, where you'll be in permanent contact with nature and see the unforgettable landscapes of the Chilean Patagonia.
Buenos Aires – Ushuaia: 3.30h flight
Ushuaia – El Calafate: 1.30h flight
El Calafate – Puerto Natales: 6hs on route (this may vary depending on delays in the border between Chile and Argentina) 
The weather in Patagonia, Argentinian and Chilean, changes constantly, so there can be a lot of wind and and low temperatures, even during the summer. We suggest that you take this trip between October and March, a time where temperatures are higher and more pleasant.
Ushuaia has an average annual temperature of 5.7ºC (42ºF). During the summer, the average temperature is about 15ºC (59ºF) during the day, with colder mornings and night of about 10ºC (50ºF). 
In El Calafate the average annual temperature is 7.5ºC (45.5ºF). January is the warmest month and the temperature during the day is about 15ºC (59ºF).
In Torres del Paine the weather is quite cold, with moderate rains. The maximum average temperature in the Torres del Paine National Park is 9ºC (48ºF) in February, and 1ºC (33.8ºF) in June.
There are daily direct flights between Buenos Aires and Ushuaia and, during the summer months, you'll also find direct flights between Ushuaia and El Calafate. The airport that is closest to Puerto Natales is the one in Punta Arenas, from where you'll find flights to Santiago de Chile every day, or rather go back to El Calafate by land and take a flight there to Buenos Aires.
Yes, It's safe. Yet, just like in any touristic site, we suggest that you pay attention to your personal belongings, avoid dark and lonely streets (especially at night), and avoid wearing flashy jewelry.
In Patagonia you cannot miss the Patagonian lamb and the "asado" (Argentinian barbecue). In El Calafate you should try the "frutos del bosque", a variety of berries such as cassis, blackberries, rosa mosqueta or the calafate! You can find these in desserts, spirits or marmalades. In Ushuaia you have to try the "centolla" (a kind of crab) and the black hake.
You can send your inquiry via the form below.