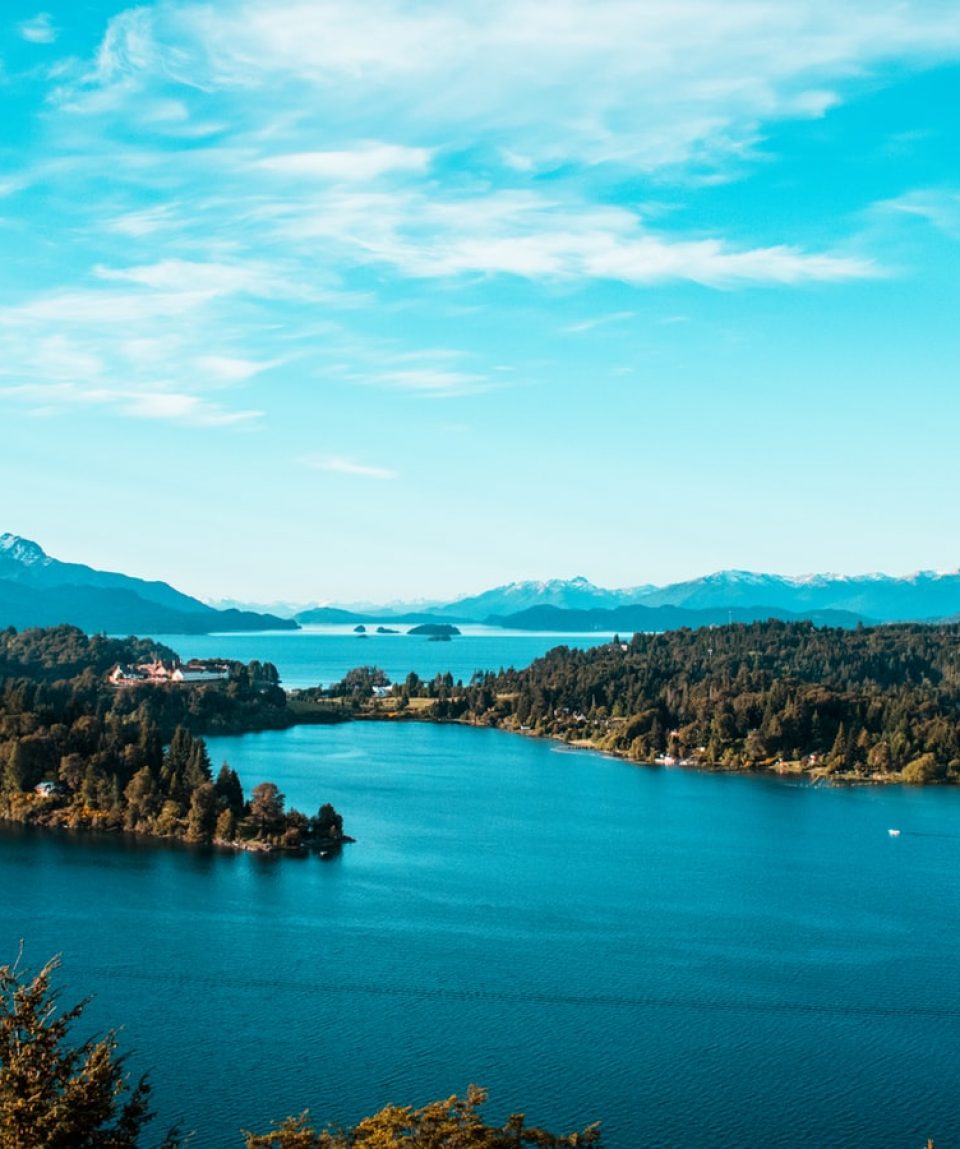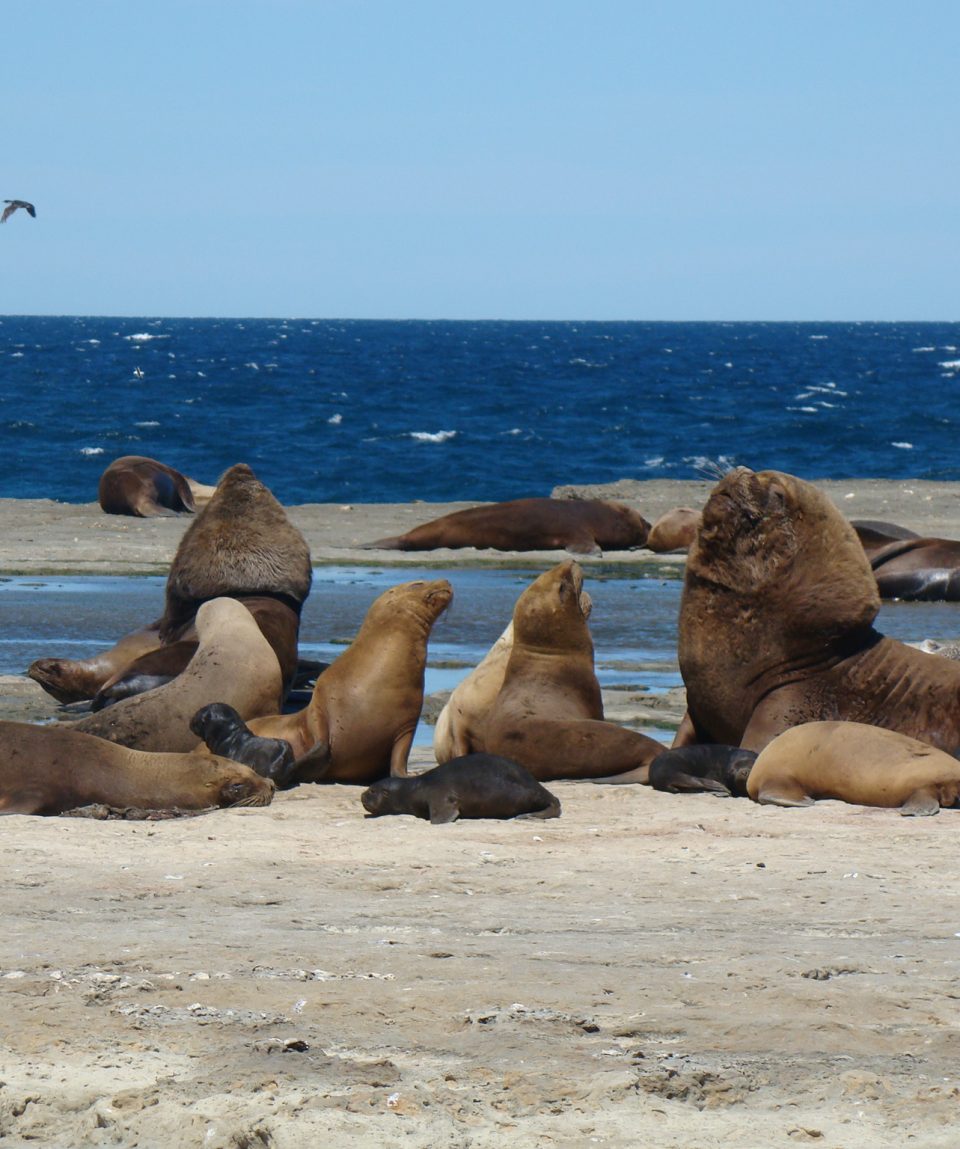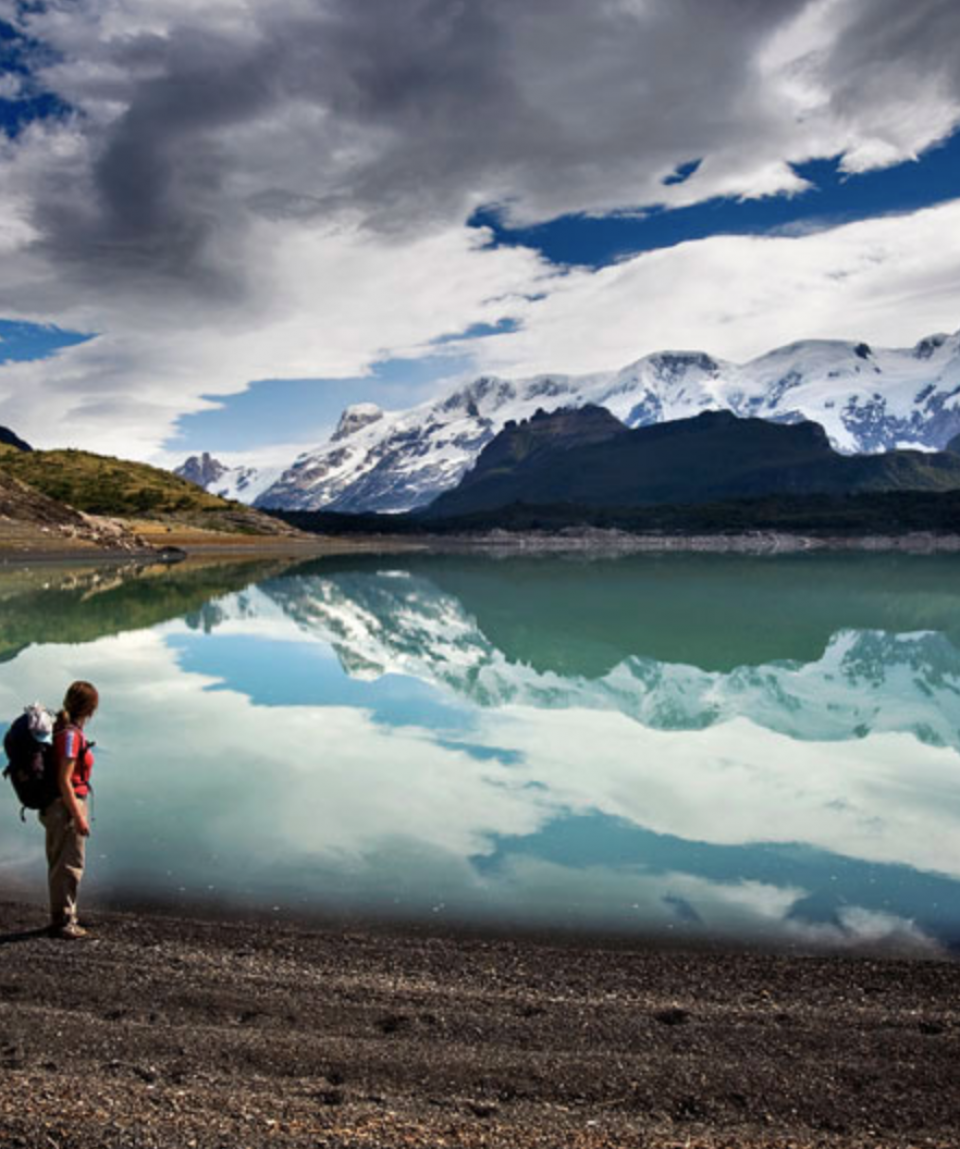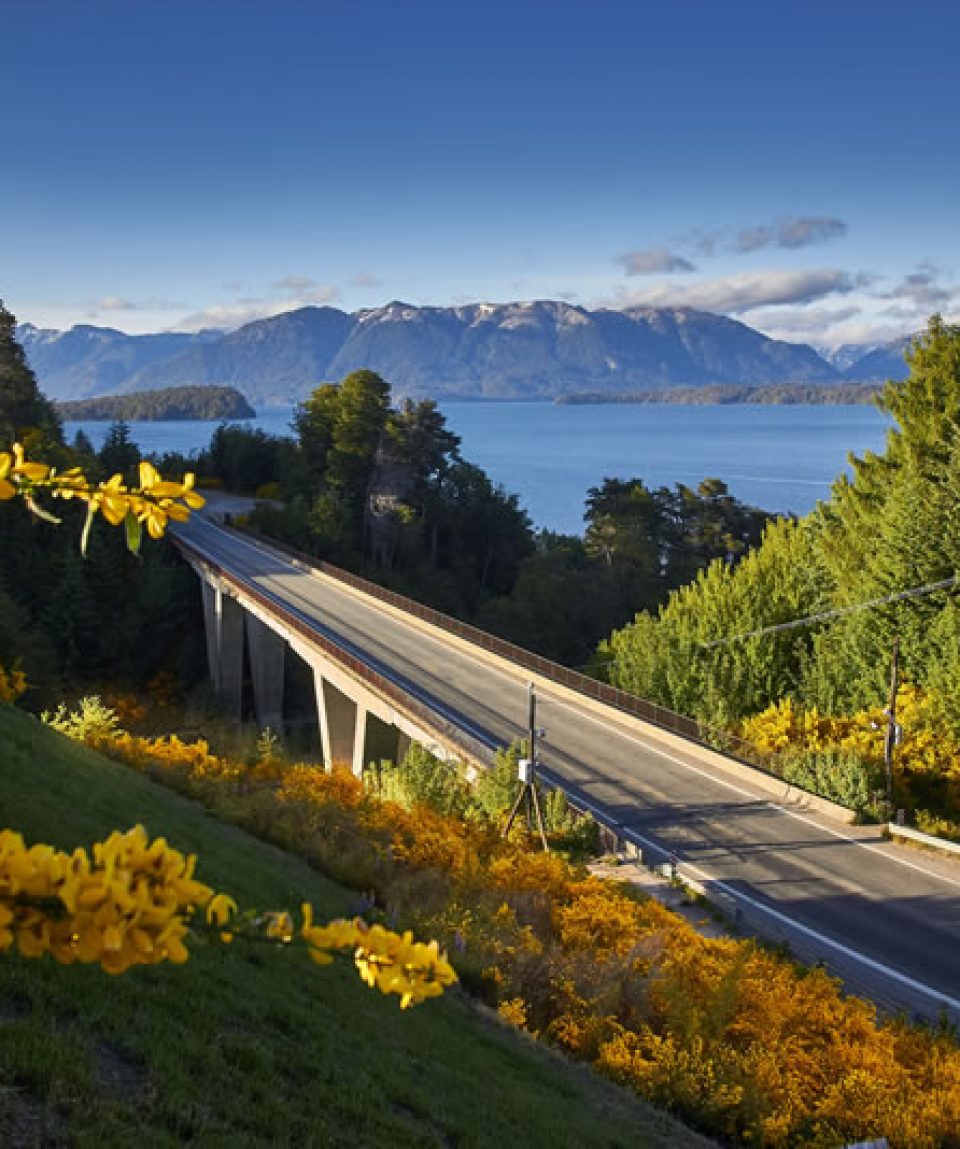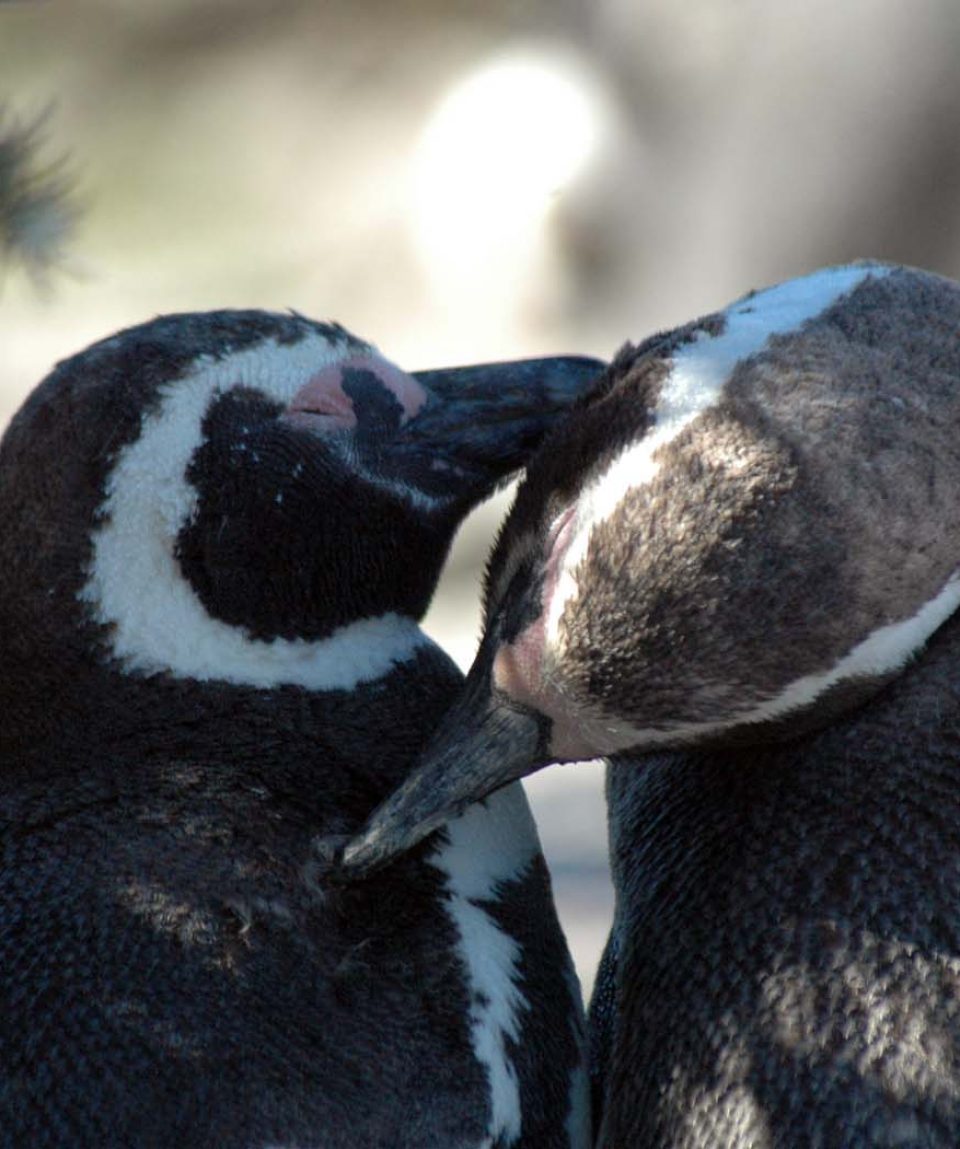 Tour to Patagonia One Week
This one week tour to Patagonia invites you to connect with the natural environment of the Atlantic, Austral and Andean Patagonia. Our route begins in the Patagonian steppes: Puerto Madryn, Playa Union and Punta Tombo. It continues in the glacial region of El Calafate and ends in the San Carlos de Bariloche snow-capped peaks, and the forests and lakes around the Seven Lakes Road.
Duration: 7 nights
Prices are in US dollars per person in double basis.
Vacation Style Holiday Type

Activity Level
Day 1: Welcome to Argentina

Flight to Trelew and transfer to the hotel in Puerto Madryn

After a previous appointment to deliver the vouchers of your trip, you will undertake your initial flight to the city of Trelew. Once there, you will be transferred to the city of Puerto Madryn.

Free afternoon to explore the city.

Recommendation: In the afternoon we suggest visiting the beach and the center of the city, where you can taste sea delicacies.

Day 2: Peninsula Valdés + Whales watching navigation

Discovering the marine fauna (magellanic penguin and dolphins)

In the morning you will depart on a group excursion to the Península Valdés, where you can see some penguins, sea lions and seals. You can also visit the Interpretation Center. Later, depending on the weather conditions, you will take a navigation for an observation tour of southern right whales, which you will be able to see swimming in the waters of the Valdés Peninsula (between June and December). The captain and his crew will tell you about the coast, its ecosystem and the natural life cycle of these giant marine mammals. At the end of the day, you will return to Puerto Madryn.

Day 3: Welcome to El Calafate

Fligh to El Calafate and free afternoon

You will be transferred to Trelew airport to take your flight to El Calafate. Arrival and transfer to the hotel in the city.

Free afternoon to explore the city.

Day 4: Welcome to Los Glaciares National Park

Visit to Estancia Nibepo Aike and navigation of Perito Moreno glacier

You will go through the old Route 15, crossing the Patagonian steppe with glacial signs and different hulls of estancias. You will arrive at Estancia Nibepo Aike, where you will take a walk through the rural environment and enjoy a barbecue.

Later you will navigate through the Brazo Sur and the Brazo Rico of the Lago Argentino, to finally reach the Perito Moreno Glacier. You will disembark at Playa de las Monedas, and you will walk through a forest towards the South Glacier viewpoint. Later you will sail to the Bajo de las Sombras to visit the footbridges and face the glacier (around 2 hours).

Return to the city in the afternoon.

Day 5: Welcome to Bariloche

Flight to Bariloche and free afternoon

You will take a flight from El Calafate to Bariloche, from where you will be transferred to your hotel in the city.

Free afternoon to explore the city.

Day 6: Excursion to Nahuel Huapi National Park

Forest walk and gastronomic experience in Colonia Suiza

Today you will make an excursion to the Nahuel Huapi National Park. After touring the shores of Lake Nahuel Huapi you will arrive at the beginning of the path inside the Llao Llao Municipal Forest, which will allow you to enjoy the nature of the place, the flora and fauna. After the walk, you will meet a family descendant of Swiss-French immigrants, who live in Colonia Suiza, dedicated to the gastronomic field, who will reveal everything about the elaboration of craft beer and then you will make a tasting.

Duration: The walk through the forest is simple and lasts one hour

Day 7: On the route of The Seven Lakes Road

From Villa La Angostura to San Martín de Los Andes

In the morning you will take Route 40 towards the famous Camino de los Siete Lagos ("seven lakes road"), towards Villa La Angostura, a small mountain village that forms part of the path of mirrored lakes, forests and waterfalls. You will continue the trip along the route enjoying the panoramic views until you reach San Martin de los Andes, where you will spend the night.

Day 8: End of the trip

Flight to Buenos Aires

You will be transferred to the San Martín de los Andes airport (Chapelco), where you will take a flight back to Buenos Aires. End of our services.
Puerto Madryn, Argentina.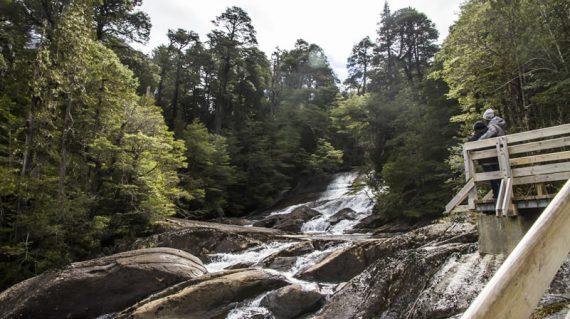 Río Negro Province, Argentina.
All about the Tour to Patagonia One Week.
In this adventure you will discover the charms of the Atlantic Patagonia: the Patagonian steppes, the desert flora and the variety of terrestrial and marine fauna. In Puerto Madryn you can walk around the city and the beach. In Playa Union you will sail and see oveinas toninas, and in Punta Tombo you will visit the most important penguin colony in Latin America, house of the magellanic penguins.
The adventure continues towards the Southern Patagonia: El Calafate, where you will see much more than the famous Perito Moreno glacier. You will make a non-traditional excursion through the route of ancient ranchs, enjoy a day at the  Nibepo Aike Ranch with equestrian demonstrations and a barbecue, and walk through a forest until you reach a viewpoint with incredible views of the giant block of ice.
The next destination is the Andean Patagonia. In Bariloche you will have a walk through the forest of the Nahuel Huapi National Park. In Colonia Suiza you will have the experience of meeting a family descendant of Swiss-French immigrants, and know how their secrets about the elaboration of craft beer and enojoy a tasting.
The adventure is coming to an end, you will take Route 40 towards the famous Seven Lakes Road, you will pass through Villa La Angostura, and you will continue the journey enjoying the mirrored lakes , forests and waterfalls until you reach San Martin de los Andes, where you will spend the night.
The trip ends in Bariloche, from your flight back to Buenos Aires.
The tour package inclusions and exclusions at a glance
What is included in this tour?
Items that are included in the cost of tour price.
7 nights accommodation in a double room.
Breakfasts included in all hotels.
Meals when "included" are mentioned: Lunch in Nibepo Aike (Day 4)
Guided tours and mentioned excursions English / Spanish speaking.
Transfers to the airport – hotel – airport – excursions/activities.
Entrances to the National Parks.
What is not included in this tour?
Items that are not included in the cost of tour price.
Meals (except when mentioned) and additional staff.
Air transport (national and international), optional.
Excursions indicated as optional.
Local hotels, family homes and unique properties
At Mater we know that accommodation is much more than a place to sleep. It is an opportunity to experience the local culture. Because of this, our itineraries are designed to stay in local hotels and, whenever possible, have an experience in the family home.
The published price is in standard hotels, but we have options in superior and luxury category hotels. We work with inns, rooms, and charming hotels.
At Mater we always search for alternative activities to those usually chosen by large groups of tourists so that you can have more intimate and authentic experiences, without missing out on the most emblematic places in Argentina.
This tour includes small-group excursions so that you can get a better experience. You'll visit the most outstanding places in Argentinian Patagonia: Península Valdés, El Calafate and Bariloche, along with guides specialized in nature. You'll go to unconventional places where you'll get an authentic encounter with the local peoples.
On top of our general sustainability policies (see here), there are some specific sustainable actions we take in this particular tour.
One of the main characteristics of sustainable tourism is the direct and genuine bond created with locals, generating a reciprocal cultural enrichment.
In Puerto Madryn you'll participate on a group excursion where you'll get to watch local fauna: Magellanic penguins and toninas overas.
In El Calafate you'll visit an estancia that still works as such (not only for touristic purposes)and learn about the different activities they do, such as sheep shearing. This generates an atmosphere of cultural exchange and authentic learning about the Patagonic pioneer's traditions, agriculture and cattle raising. You'll reach the perito Moreno glacier though an unconventional navigation, helping prevent overtourism. By doing this you'll also get a unique perspective, making the navigation an experience itself. 
In Bariloche you'll have the opportunity to travel the Route of the Seven Lakes, well known for passing between amazing lakes and mountains. You'll also taste local gastronomy in Colonia Suiza, where you'll meet a Swiss-French descendant family that produce craft beer. You'll get to interact with them and taste their products.
Buenos Aires – Trelew: 2.30h flight
Aeropuerto de Trelew – Puerto Madryn: 0.45h on route
Puerto Madryn – Punta Tombo: 3.30h on route
Trelew – El Calafate: 2h flight
El Calafate – Bariloche: 2h flight (is the flight is direct) or 10h flight (with a stopover in Buenos Aires) 
Bariloche – Buenos Aires: 2h flight
The weather in Patagonia changes constantly, so there can be a lot of wind and and low temperatures even during the summer. Yet, the fauna calendar must be taken into account when choosing a date to travel, given that not all animals are in the area all year round. We suggest that you take this trip between October and March, given that the best season to visit Península Valdés starts in July but for all the other destinations this is still a very cold and windy season.
In Puerto Madryn and its surrounding weather is influenced by their closeness to the sea, with an average annual temperature of 13.4ºC (56ºF), but with warm summers where the temperature may reach 30ºC (86ºF).
In El Calafate the average annual temperature is 7.5ºC (45.5ºF). January is the warmest month and the temperature during the day is about 15ºC (59ºF).
In Bariloche the average annual temperature is 8ºC (46ºF), with winters that may reach -2ºC (28.4ºF) and summer days of 22ºC (71.6ºF).
There are daily direct flights between Buenos Aires and Trelew, and between Buenos Aires and Bariloche. Between El Calafate and Trelew, and between El Calafate and Bariloche, direct flight availability varies according to the season, you can usually find them during the summer months.
All cities visited are safe but, just like in any tourist place, we suggest that you pay attention to your personal belongings, especially in places crowded with tourists, such as the Perito Moreno sidewalks or the city center in San Carlos de Bariloche.
In Patagonia, each region has its own specialties. In Península Valdés you can try great seafood. In El Calafate you cannot miss the Patagonian lamb and the "frutos del bosque", a variety of berries such as cassis, blackberries, rosa mosqueta or teh calafate! You can find these in desserts, spirits or marmalades. In Bariloche you can try the "curanto" a mapuche method to cook foods by burying hot rock in a pit. You should also know especially that Bariloche is known to be the city of chocolate, don't miss out on them!
You can send your inquiry via the form below.