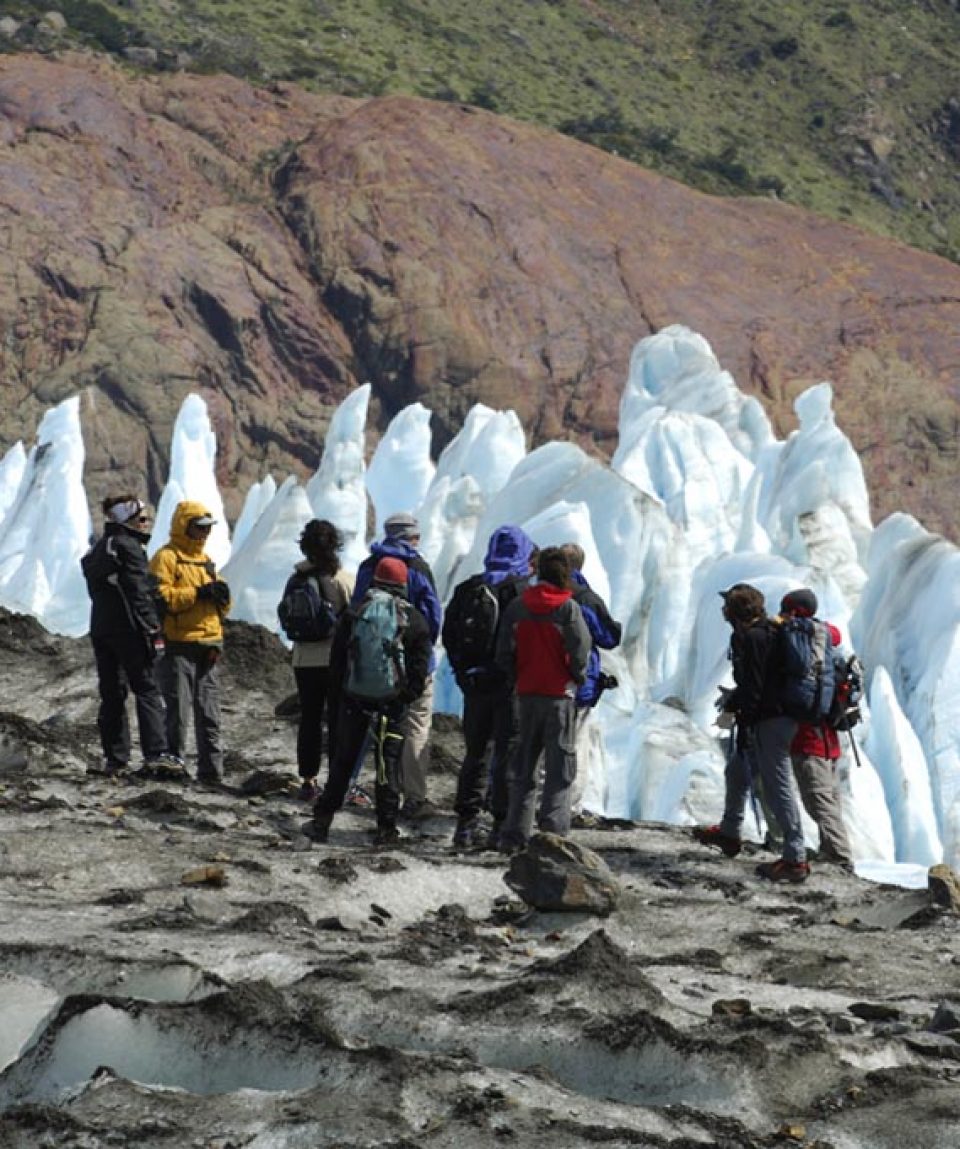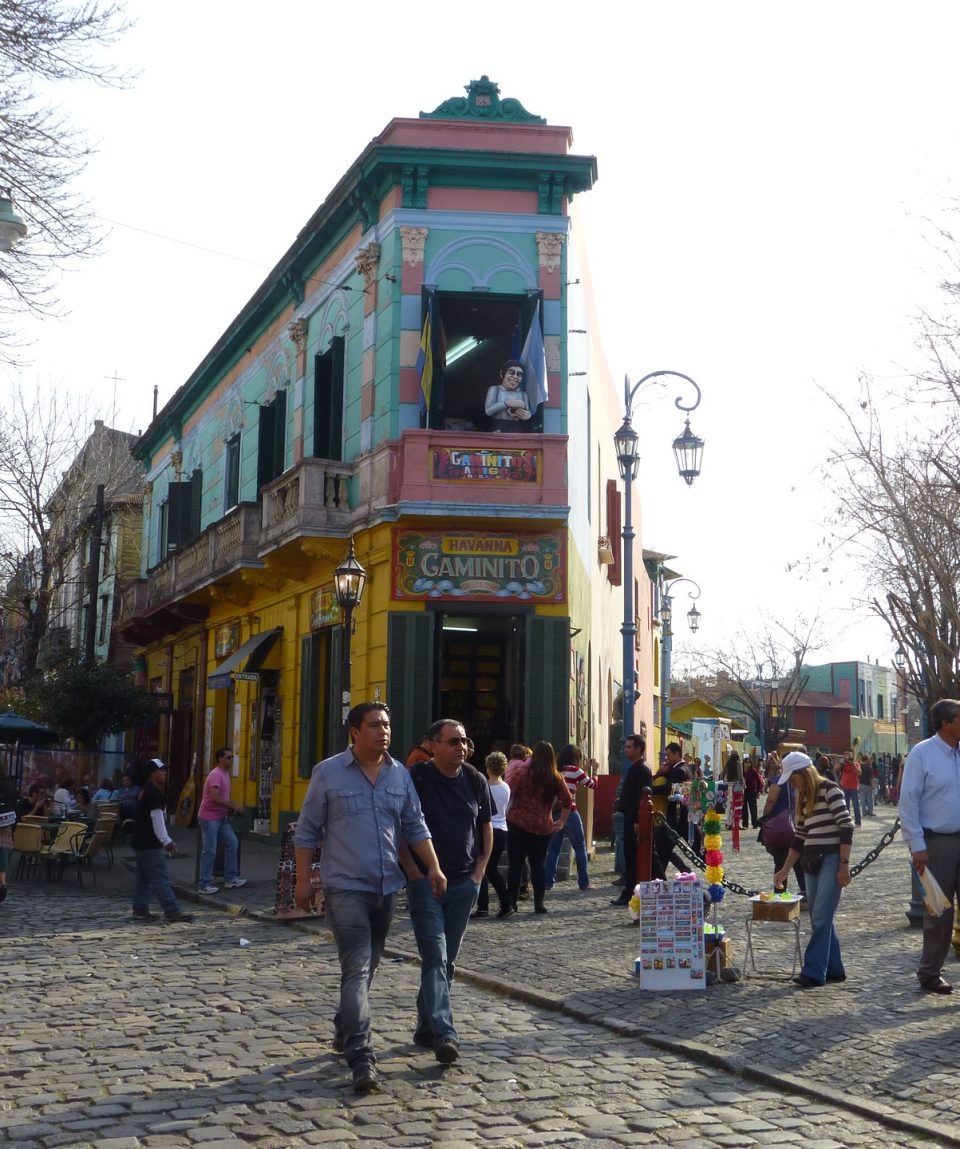 Southern Patagonia 12 days
This 2 week trip to Argentina will give you the opportunity to discover Buenos Aires and the most incredible sites of Southern Patagonia: Ushuaia, El Calafate and El Chaltén. You will walk on the Perito Moreno Glacier, navigate through the Beagle Canal, hike in El Chalten. In Buenos Aires you'll visit a traditional milonga, where locals and visitors gather to dance tango.
Duration: 12 nights
The price is in US dollars per person in double basis.
Vacation Style Holiday Type
Day 1: Buenos Aires City Tour

Southern Neighborhoods (La Boca & San Telmo)

You will arrive to Buenos Aires city and be transferred to your hotel in the neighborhood of Palermo. In the afternoon, a specialist in History and Architecture of the city will accompany you to discover the colorful streets of Caminito in the neighborhood of La Boca. Then you will continue to the historic center of the city: Plaza de Mayo, the Cabildo, and San Telmo.

Duration: 3 hours.

Day 2: Bicycle tour

Palermo and Recoleta

In the morning an expert guide will accompany you biking the northern neighborhoods of the capital. Tour through the aristocratic neighborhood of Recoleta (Plaza San Martín), the forests and lakes of Palermo and the Rosedal (rose garden), a city oasis.

(It does not require previous training).

Free afternoon.

Duration: 4 hours

Recommendation: In the afternoon we suggest visiting one of the following places:  National Museum of Fine Arts – Museum of Decorative Art – Museum of Latin American Art of Buenos Aires (MALBA) – Recoleta Cultural Center – Recoleta Cemetery – Generic Floralis – Japanese Garden – Botanical Garden.

Day 3: Welcome to Ushuaia

Flight to Ushuaia and free afternoon

The day begins with the transfer to the airport to take your flight to Ushuaia, capital of Tierra del Fuego and the southernmost city in the world. Once there, you will be transferred to the hotel and you will have the day off to explore the city on your own.

Recommendation: In the afternoon we recommend to visit one of these interesting sites: End of the World Museum – Maritime and Presidio Museum in Ushuaia – Plaza Islas Malvinas

Day 4: Tierra del Fuego National Park

Hiking and canoes in the Park

You will be guided on a hike through the trails of the Tierra del Fuego National Park, where you will enjoy lunch (included) at the Roca Lake.

In the afternoon, you will embark on a canoe to the Bay of Lapataia while you learn about the millenary forests of the region.

Return to the hotel in Ushuaia.

Day 5: Boat trip on the Beagle Channel

Visit to an archaeological site of yámanas

Today you will take a boat trip to explore the transparent waters of the Beagle Channel and explore the fauna (sea lions and cormorants) until you reach H Island (one of the many of Bridges archipelago). Together with your guide, you will visit the archaeological sites of the Yámanas, an indigenous group that lived in the archipelago.

Afterwards you'll return to the hotel in Ushuaia.

You'll have a free afternoon.

Day 6: Welcome to El Calafate

Excursion in 4x4 to Argentino Lake and patagonian dinner in a cave 

You'll be transferred to Ushuaia airport to take your flight to El Calafate and, upon arrival, you'll be transferred to your hotel.  In the afternoon you will have a 4×4 excursion, you will appreciate the views of the Andes Mountain Range and the turquoise colored waters of the Argentino Lake, until you reach an archaeological site with prehistoric cave paintings (more than 4000 years old) and you will enjoy a patagonian dinner in a cave before heading back to the hotel.

Day 7: Mini trekking Los Glaciares National Park

Los Glaciares National Park

A full day tour awaits you to get to know this giant block of ice and its catwalks: the famous Perito Moreno Glacier, located in the heart of Los Glaciares National Park. You will board a boat to cross Rico arm of the lake. After disembarking, you will access a refuge where the experts will give you directions, organize the groups and place the crampons to start the mini trekking along the shore of the lake to the glacier! Along the way you will see a great variety of ice formations and learn about the flora, fauna and glaciology of the area.

Duration: All day (8 hours). Hiking time on the glacier 1:30 hs. approximately.

Day 8: Sailing Upsala Glacier & Trekking Cañadón de los Fósiles

Visit to Estancia Cristina

One of the best experiences you can have within Los Glaciares National Park.

You will take a catamaran to get to Estancia Cristina, getting majestic views of the western wall of the Upsala Glacier, sailing among mountains and icebergs to disembark at Estancia Cristina where you will board a 4×4 to ascend the mountains.

There you will leave the vehicle and begin a hike to the Upsala Viewpoint, with views of Lake Guillermo, the eastern wall of the Upsala Glacier and the Southern Patagonian Continental Ice Field. At this point you will start the 14km trek to enter the Cañadón de los Fósiles, named for its great concentration of fossils, which were discovered by glacial action.

Duration: The tour last 11 hours.

Day 9: Welcome to El Chaltén

The village of trekking

After approximately 3 hours on a bus, appreciating Patagonian steppes, you will arrive at El Chaltén, at the foot of the Mount or Cerro Fitz Roy and on the banks of the Río de las Vueltas you will find this small town known as the "capital of trekking" in Argentina. You will have a free afternoon to explore.

Recommendation: Some simple and short walks are: Chorrillo del Salto (1 hs) – Mirador del Torre (3 hs) – Laguna Capri – (4 hs).

Day 10: El Chaltén

Free day

Today we suggest to hike to Laguna Torre which is, along with Laguna de los Tres, one of the most classic walks in the area.

Recommendation: Laguna Torre: it is a valley walk from 8 to 9 hours, which will give you an overview of the mountains and glaciers around. At only 15 minutes there is a viewpoint with a panoramic view of the Solo Hills, Cord Adela, Cerro Torre and Mount Fitz Roy. Cerro Torre stands out, as a one of the most incredible views of the area.

Duration: The round trip from the center of El Chaltén is approximately 7 hours.

Day 11: Return to Buenos Aires

Night out to a milonga

Transfer by bus to El Calafate airport to take your flight to Buenos Aires and later transferred to the hotel. At night, you will have an immersion in Argentine popular culture: your local guide will take you to enjoy a "milonga", a typical hall where tango lovers gather to dance this traditional dance, declared as World Cultural Heritage by the UNESCO. You can take a class to learn and practice your first steps and immerse yourself in the spirit of Buenos Aires tango night.

Day 12: End of the trip

Transfer to the airport

After the breakfast you will have your transfer to the international airport.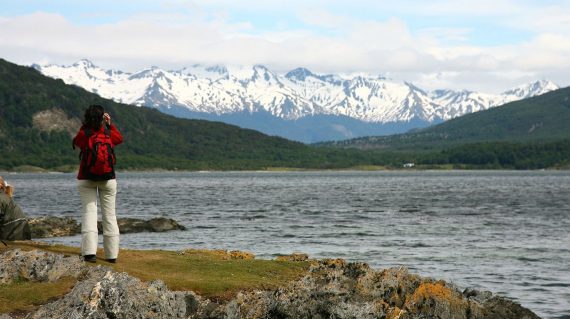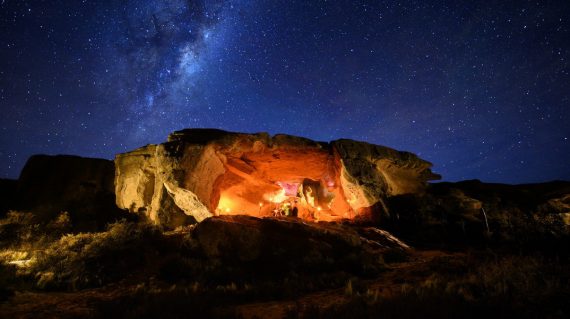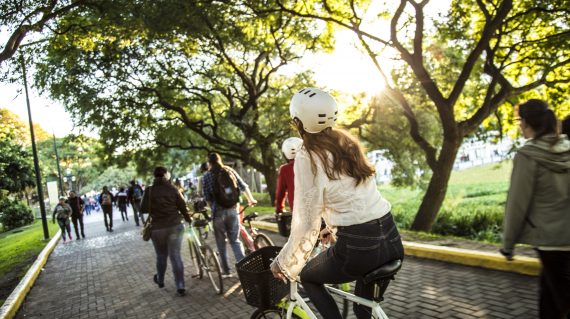 All about the Southern Patagonia 12 days.
This tour to Argentinean Patagonia begins in Buenos Aires, where you will visit the most important neighbourhoods: La Boca, Palermo and Recoleta. You will learn about the history, architecture and local culture.
Getting to Patagonia from Buenos Aires: You will travel to Ushuaia. Mountains, glaciers, channels, rivers, lakes. You will tour Tierra del Fuego National Park, hiking and canoeing, and also cruise Beagle Channel.
Your trip will continue from Ushuaia to El Calafate: home of spectacular Perito Moreno Glacier. This tour includes walking on the glacier, a once in a lifetime experience. You will also enjoy a 4×4 tour that will allow you to appreciate unique views of Lake Argentino.
Finally you will spend a few days in El Chaltén: the dream place of anyone who likes trekking. Nature trails, lakes, rivers, forest.
The trip ends in Buenos Aires, where you can enjoy a local milonga.
The tour package inclusions and exclusions at a glance
What is included in this tour?
Items that are included in the cost of tour price.
12 nights in double room.
Daily breakfast.
Meals where are mentioned as "included".
Land transportation where mentioned.
Airport transfers.
Bus from El Calafate to El Chaltén.
Guided tours and excursions mentioned, english speaking guide.
National park entrances
What is not included in this tour?
Items that are not included in the cost of tour price.
Flights (we can reserve them for you)
Tours marked as optional.
Meals and any extra not mentioned as included in the itinerary.
Local hotels, family houses and unique properties
At Mater we know that accommodation is much more than a place to sleep. It is an opportunity to experience the local culture. Because of this, our itineraries are designed to stay in local hotels and, whenever possible, have an experience in a family home.
The published price is in standard hotels, but we have options in superior and luxury hotels. We work with charming bed and breakfast, luxurious estancias, and comfortable houses.
At Mater we always search for alternative activities to those usually chosen by large groups of tourists so that you can have more intimate and authentic experiences, without missing out on the most emblematic places in Argentina.
You'll visit Buenos Aires and learn about its culture and the different neighbourhoods along with a local guide. You'll continue your trip by visiting the most outstanding places in Argentinian Patagonia: Ushuaia, El Calafate and El Chaltén, along with guides specialized in nature. You'll go to unconventional places where you'll get an authentic encounter with the local peoples.
On top of our general sustainability policies (see here), there are some specific sustainable actions we take in this particular tour.
One of the main characteristics of sustainable tourism is the direct and genuine bond created with locals, generating a reciprocal cultural enrichment. 
In Buenos Aires you'll get to know the secrets of this amazing city, accompanied by a local guide who specializes in the city's culture and history.
In Ushuaia you'll visit the well known Tierra del Fuego National Park with a guide that specializes in biodiversity who will give the visit a whole different perspective.
In El Calafate you'll participate in a 4×4 adventure to visit a Pre-Tehuelche archeological site and finish the day by having dinner in a cave with a small group of travelers and a local guide that specializes in local culture, to achieve a unique  perspective and cultural enrichment. Next, you'll have a few days with loooots of trekking, where you'll be able to appreciate the Perito Moreno Glacier (walkin on it!) and the Upsala Glacier from the Estancia Cristina. You'll also get to see the wonderful Cañadón de los Fósiles.
Your trekking experience will continue in El Chaltén, known as the Argentinian trekking capital. You can walk on many different trails to discover the famous Mount Fitz Roy or the Cerro Torre, in addition to the amazing Lago Torre and the Laguna de los Tres.
Reaching the end of the journey, you'll return to Buenos Aires and go to a "milonga", a place where locals and visitors gather to dance tango, to get close
Buenos Aires – Ushuaia: 3.35h flight
Ushuaia – El Calafate: 1.20h flight
El Calafate – El Chaltén: 3hs on route
El Calafate – Buenos Aires: 3h flight
The weather in Patagonia changes constantly, so there can be a lot of wind and and low temperatures even during the summer. We suggest that you take this trip between October and March, to avoid the coldest months.
Ushuaia has an average annual temperature of 5.7ºC (42ºF). During the summer, the average temperature is about 15ºC (59ºF) during the day, with colder mornings and night of about 10ºC (50ºF). 
In El Calafate and El Chaltén the average annual temperature is 7.5ºC (45.5ºF). January is the warmest month and the temperature during the day is about 15ºC (59ºF).
There are daily direct flights between Buenos Aires and Ushuaia, and between Buenos Aires and El Calafate. Between El Calafate and Ushuaia, direct flight availability varies according to the season, you can usually find them during the summer months.
Just like in any place that is daily visited by many tourists, in Buenos Aires and the Perito Moreno sidewalks we suggest that you pay attention to your personal belongings. We also recommend that you avoid having your phones or cameras permanently in display, avoid dark and lonely streets (mainly at night), and avoid wearing flashy jewelry. Ushuaia, El Calafate and El Chaltén are very small cities that you can travel unconcerned.
Buenos Aires has many traditions and you'll find in each neighbourhood restaurants with their own identity. Gastronomy here is a mixture between "criollo" culture and cultures brought to Buenos Aires with immigrants, mainly Italian. Amongst the most traditional Argentinian meals, you should try empanadas and asado (Argentinian barbecue), yet the Argentinian capital is also a multicultural city with a wide range of gastronomic options, so you'll be surprised by the large variety of foreign gastronomy.
In Patagonia, each region has its specialties. In El Calafate you cannot miss the Patagonian lamb and the "frutos del bosque", a variety of berries such as cassis, blackberries, rosa mosqueta or the calafate! You can find these in desserts, spirits or marmalades. In Ushuaia you have to try the "centolla" (a kind of crab) and the black hake.
You can send your inquiry via the form below.