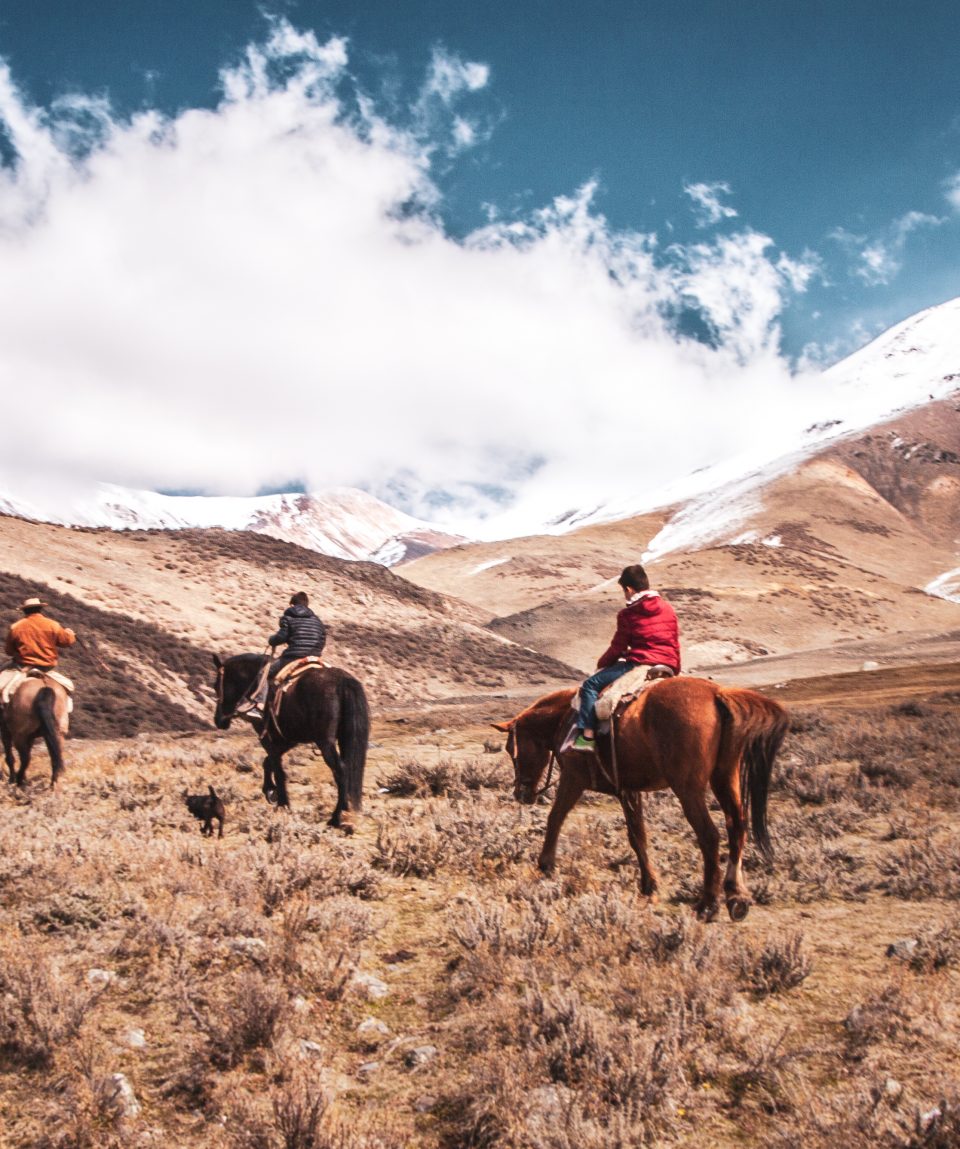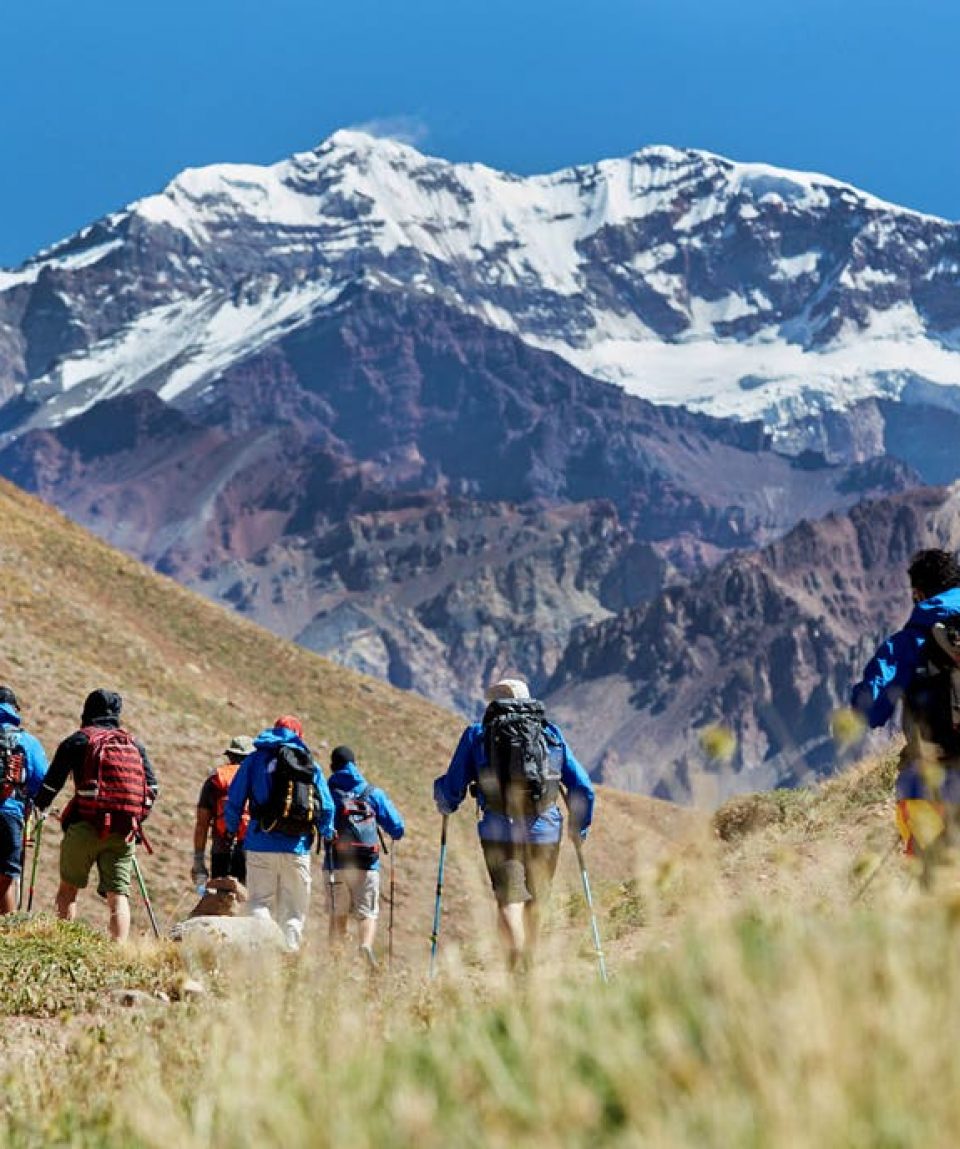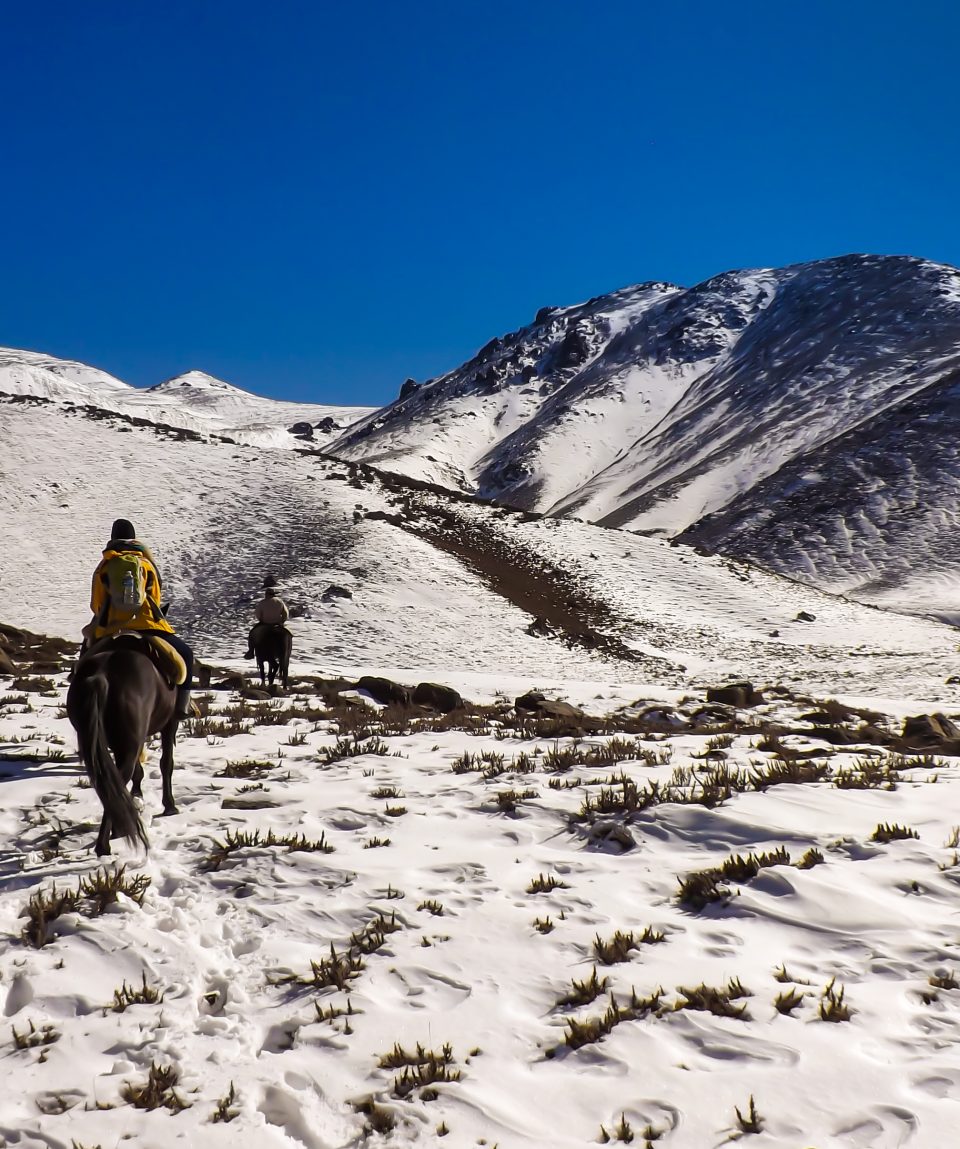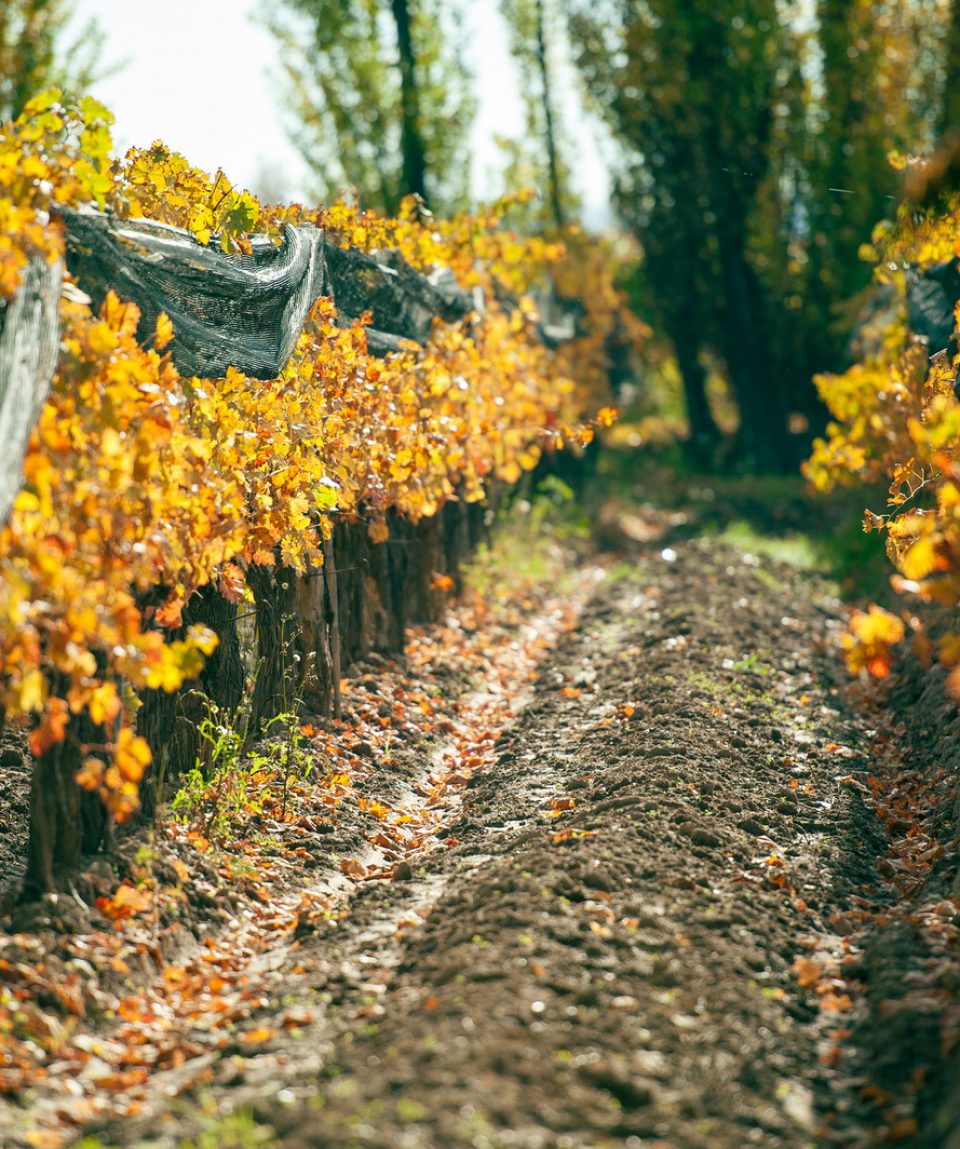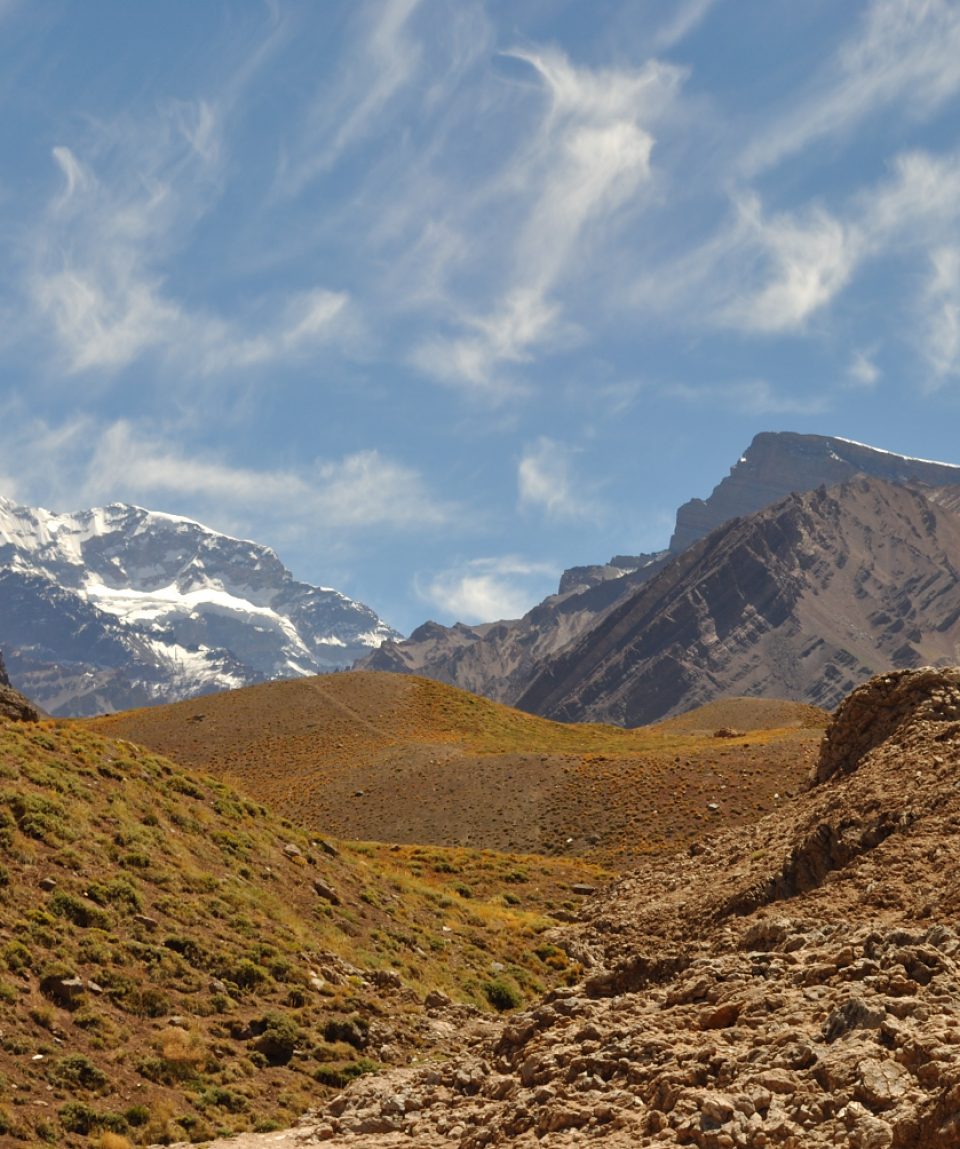 Mendoza, between vineyards, mountains and "gaucho" culture
A 4 day trip through the beautiful Mendoza, the capital of wine. An exclusive trip to the heart of Argentine traditions, ideal for lovers of gastronomy, vineyards and natural charms.
Duration: 4 days.
The price is per person in double base and in american dollars.
Vacation Style Holiday Type
Day 1:  

Arrival at Mendoza   

You'll take your flight to Mendoza to enjoy a couple of days at the foot of the Andes.  

A private transfer will take you to your hotel in Chacras de Coria, an Eco-Boutique hotel in the outskirts of Mendoza city. It is located in a beautiful green area with a calm atmosphere where you will be able to relax.   

Night in: Casa La Galeana (or similar) 

Day 2:

Private wine tour in the most exclusive "bodegas" of Mendoza

How about enjoying a day with a certified sommelier, visiting his best winemakers friends, old vintages, terroir, single vineyards terroir-driven tasting and having lunch with a famous winemaker? No rush at this lovely and charming place: you will spend quality time and enjoy a beautiful lunch paired with all the wines of the Domaine.

You will visit three domains: Finca la Anita, Saint-Diego and Ver Sacrum, tasting 15 to 20 bottles of the best Argentinian wine. Lunch is included.  

 Night in: Casa La Galeana (or similar) 

Day 3:

"Gaucho" Experience on the Aconcagua

Much more than horseback riding, the Gaucho Day is a once-in-a-lifetime experience. 

A Gaucho is similar to the North American «cowboy» and it is one of Argentina's national symbols. You will be taking a journey with Daniel, a real gaucho horseback rider, at the foot of the Andes.  

After leaving Mendoza you will arrive at Daniel's ranch and learn the authentic ritual of Argentinian Mate with some delicious homemade "sopaipillas" (similar to donuts) with his family. 

Afterwards, you will start a 2 hour horseback ride into the Andes. You will have a typical lunch enjoying majestic views of the Andes from 2700m high (depending on the weather, it can be an asado/BBQ or cold sandwich if windy). After two more hours of horse riding, you will return to Mendoza.  

Lunch is included.  

 Night in: Casa La Galeana (or similar) 

Day 4:

End of your stay in Mendoza

A private transfer will take you to Mendoza Airport.  

Have a nice flight!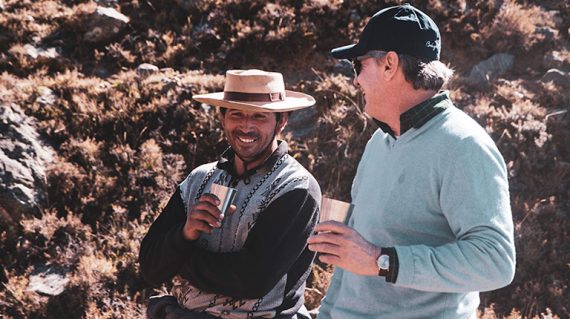 All about the Mendoza, between vineyards, mountains and "gaucho" culture.
In this trip you'll get to enjoy the traditions, landscapes, culture and gastronomy of the beautiful province of Mendoza in 4 days.
You'll taste regional wines and meals. You'll visit vineyards along with the best winemakers and sommeliers, where you'll try their productions and share a lunch with them.
You'll also have the opportunity to live an authentic experience in the gaucho culture, an important cultural symbol in Argentina. You'll get to visit Daniel's ranch, a real gaucho, learn about the mate ritual, participate in a horseback riding experience towards the Andes, and enjoy a typical lunch 2700m above sea level with an amazing view.
This trip ends when with a private transfer to the Mendoza airport, so that you go back home or continue to explore other regions of our country.
The tour package inclusions and exclusions at a glance
What is included in this tour?
Items that are included in the cost of tour price.
3 night superior-category accommodation

Private transfer airport/hotel/airport

Wine tour in a small group with sommelier guide + gourmet lunch with wines included (max. 8 people)

Day in the countryside with a horseback riding excursion and lunch. Small group (max 8 people)
What is not included in this tour?
Items that are not included in the cost of tour price.
Domestic or international flights

Travel insurance

Personal expenses
Local hotels, family homes and unique properties
At Mater we know that accommodation is much more than a place to sleep. It is an opportunity to experience the local culture. Because of this, our itineraries are designed to stay in local hotels and, whenever possible, have an experience in the family home.
The published price is in standard hotels, but we have options in superior and luxury category hotels. We work with inns, rooms, and charming hotels.
At Mater we always search for alternative activities to those usually chosen by large groups of tourists so that you can have more intimate and authentic experiences, without missing out on the most emblematic places in Argentina.
This tour gives you the opportunity to get to know Mendoza and its surroundings in the Cuyo region.High mountains, wine culture and rural traditions. You'll discover the beauty of its landscapes and the local customs.
On top of our general sustainability policies (see here), there are some specific sustainable actions we take in this particular tour.
Our tour offer the opportunity to visit some wine cellars with environmentally sustainable production policies. Furthermore, our activities seek to respect the visited areas by going in small groups and favoring less visited places. For example, we visit Daniel's ranch, where you'll discover a local rural worker's everyday life and learn about the authentic Argentinian mate ritual. Later, you'll have the possibility to go horseback riding in the Cordillera de los Andes. Lastly, we offer the opportunity to lodge in Chacras del Coria, an Eco-Boutique Hotel in the outskirts of Mendoza.
The weather is dry, very cold during the winter (with frosts and snow in certain regions) and very warm in the summer. Rain is quite unusual and is concentrated in the summer (heavy rains and maybe hail). Temperatures between December and March are between 20ºC (68ºF) and 30ºC (86ºF). In winter you can go to the ski stations in the area, although it's better to avoid this time of the year if you want to take a walk in the Aconcagua Park. Between July and September temperatures are frequently under 10ºC (50ºF).
The city of Mendoza has an airport with many direct flights from Buenos Aires, Salta or Córdoba.
In Mendoza, wine in all its varieties is definitely the main character: Malbec, Cabernet Sauvignon, Merlot, Blends and others. the asado (Argentinian barbecue) is another fundamental piece of local gastronomic culture, and so are empanadas, tortillas, tamales and even pizzas. For  sweets you should definitely try alfajores and ice cream!
Buenos Aires – Mendoza : 2h flight
Aeropuerto de Mendoza – Chacras de Coria : 40min on route
You can send your inquiry via the form below.