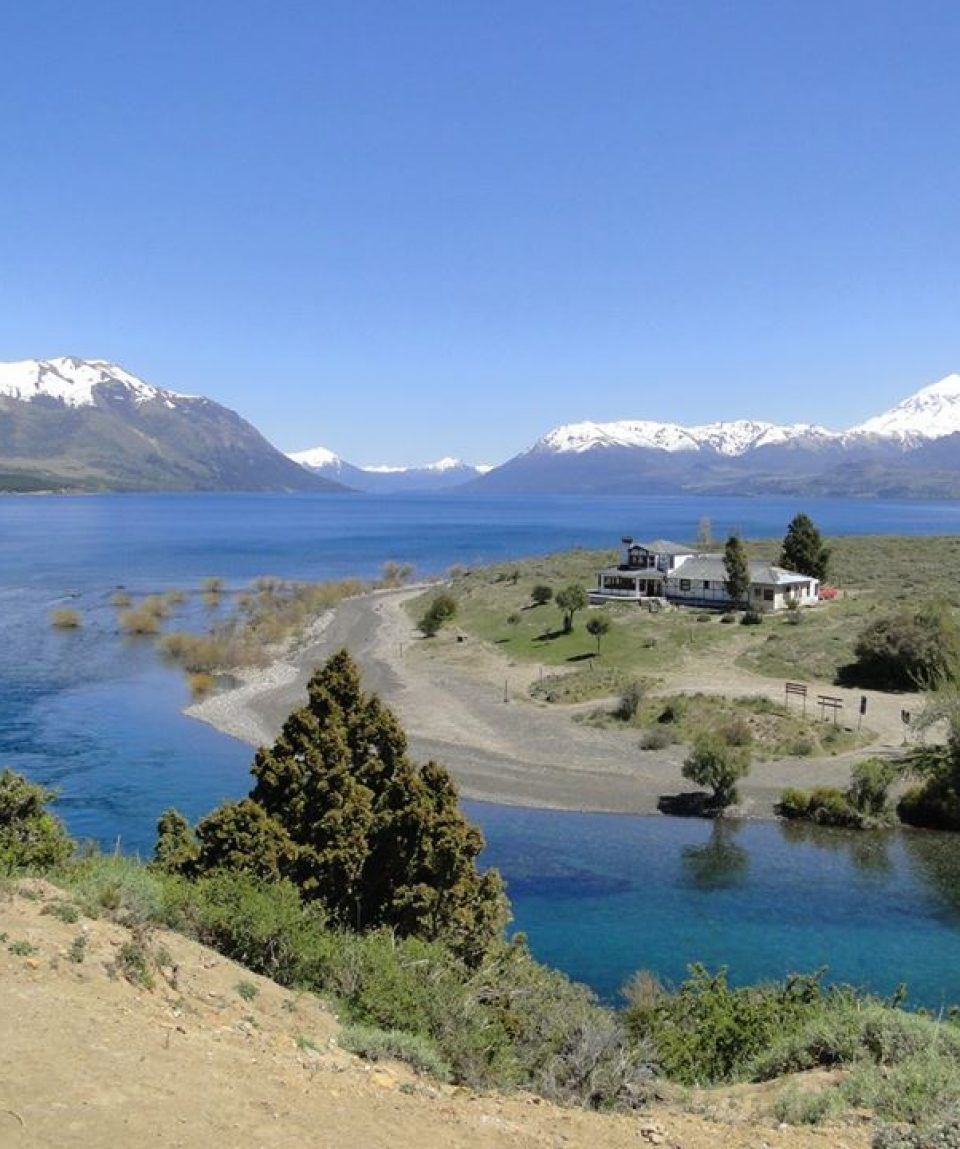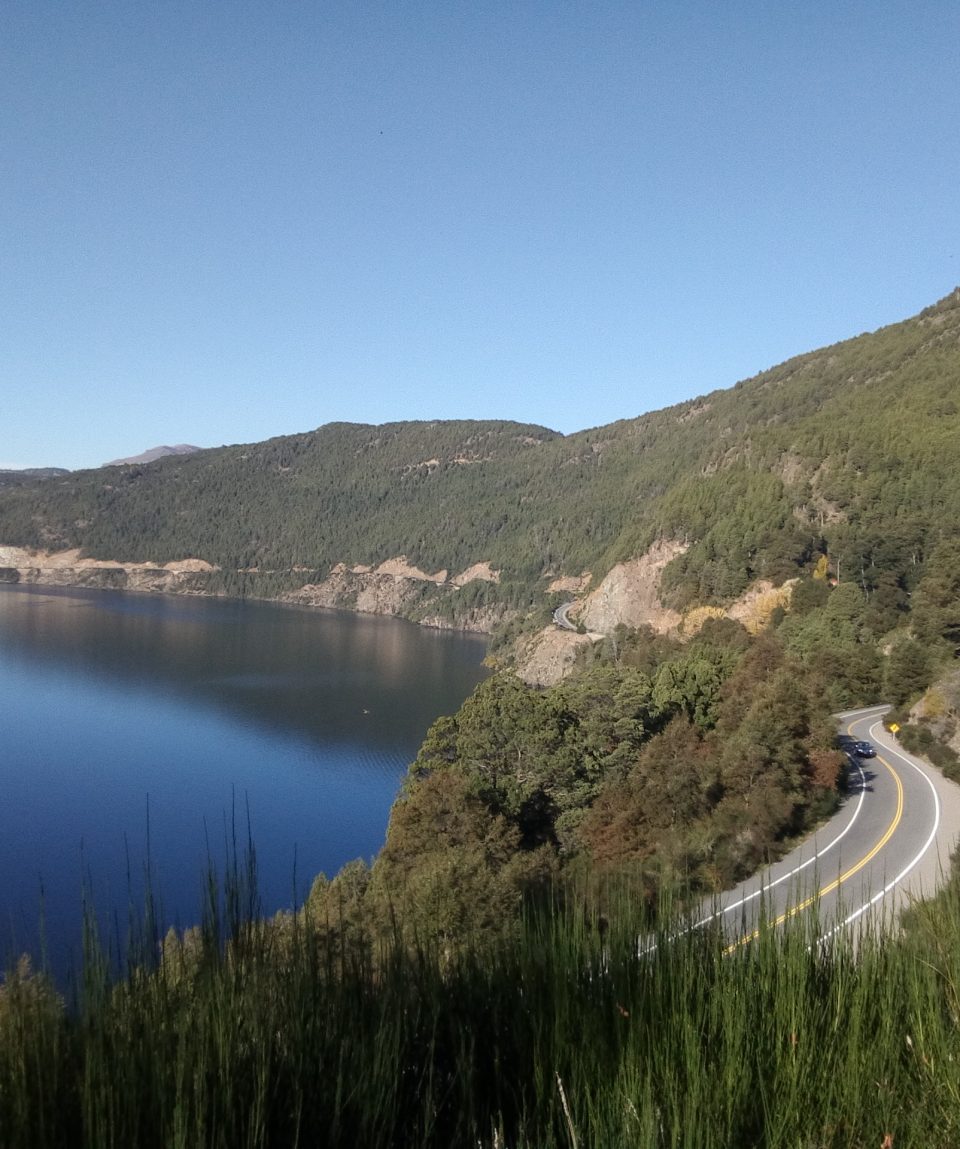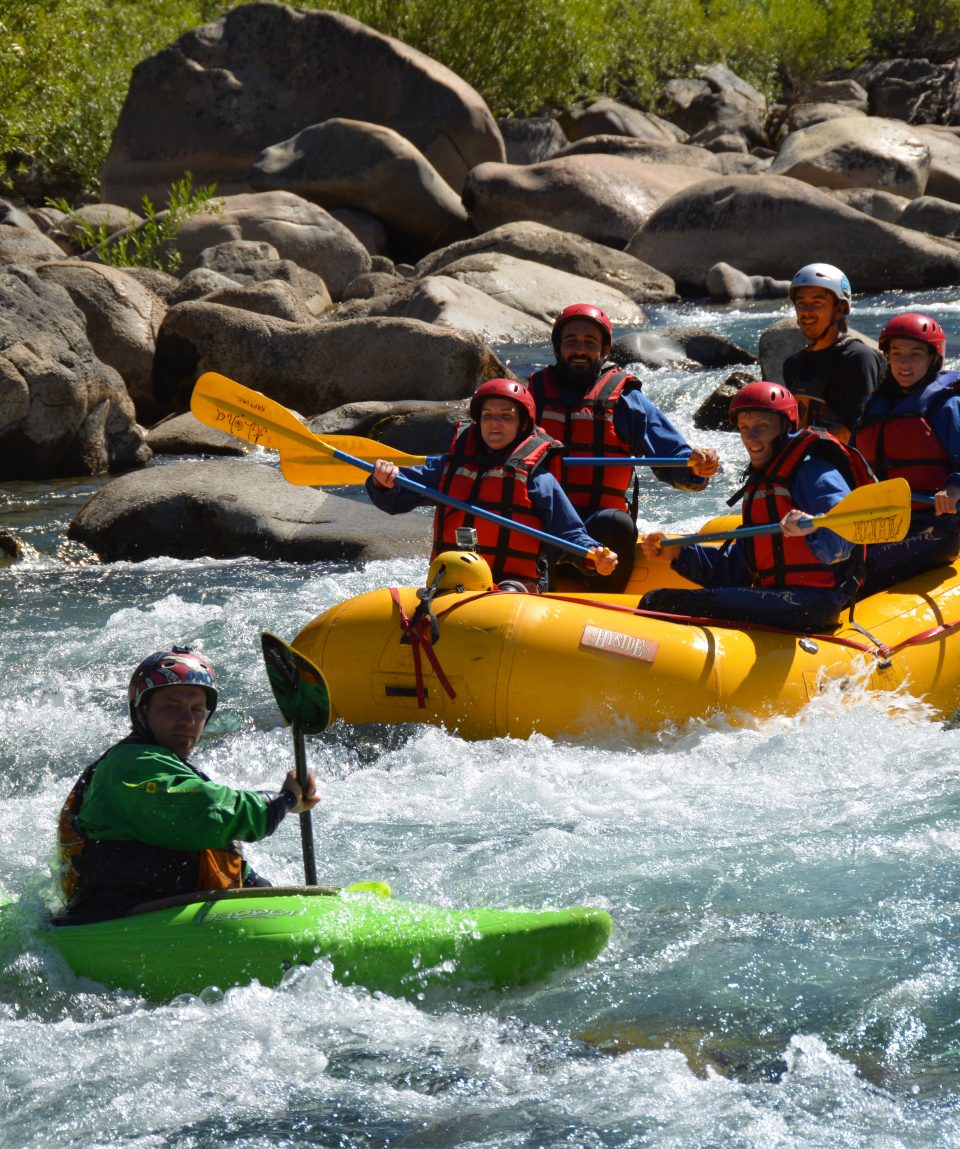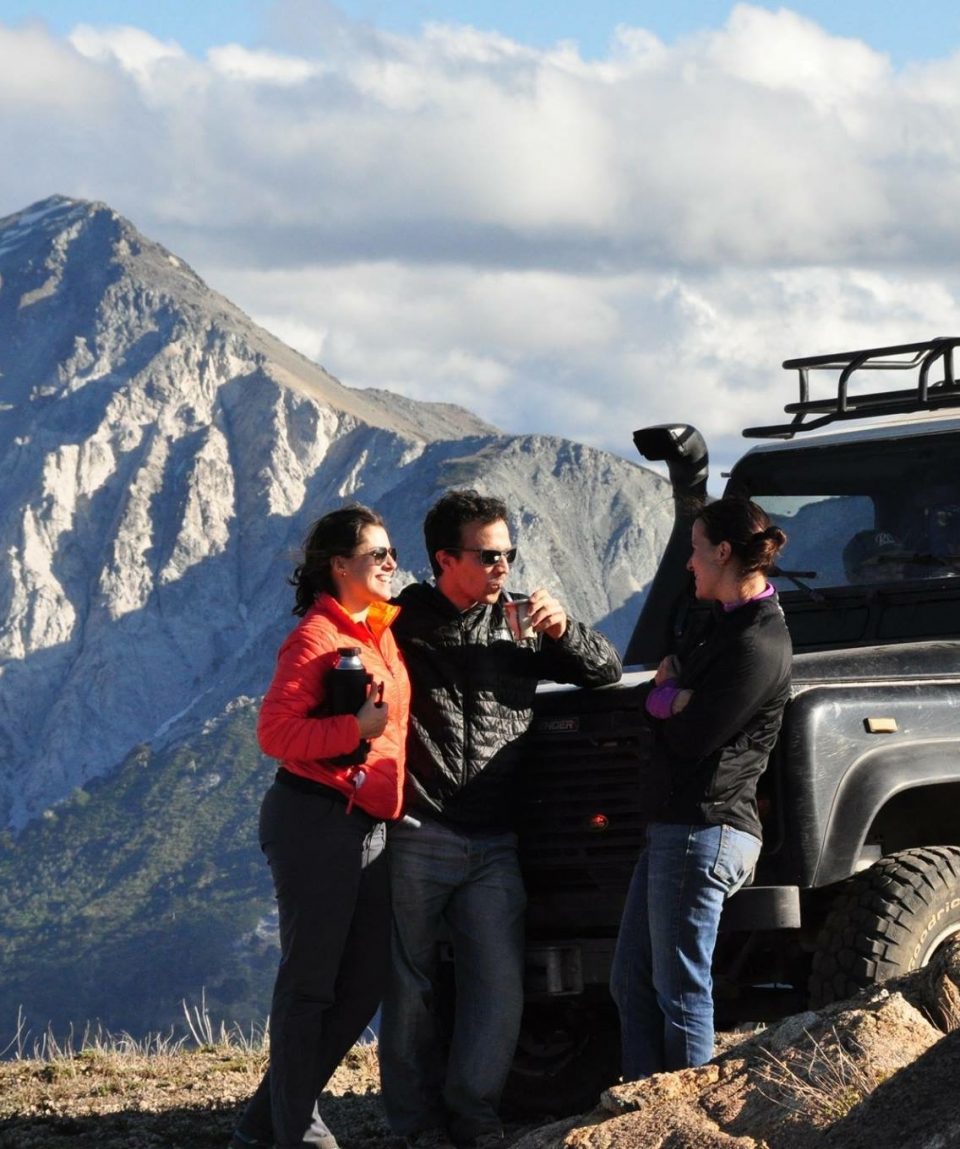 Northern Patagonia: lakes and Mapuches
Hikes, adventure, nature in its purest state, native communities, culture, gastronomy and magic. A circuit loaded with genuine experiences to know the province of Neuquén like never before.
Price per person on a double basis, in US dollars
Vacation Style Holiday Type

Activity Level
DAY 1

Arrival to Patagonia - Villa Pehuenia

Arrival at Neuquén Airport, where you will meet your guide. You will be transferred to your hotel in Villa Pehuenia, located approximately 5 hours away from Neuquen city. 

Upon arrival, you will have time to settle down and begin to discover the town.

At night, you will enjoy a gourmet dinner with a local chef, in Borravino Restaurant. This small restaurant is located in front of Lake Aluminé, and its chef is Matias Tesoriero, the most famous of Villa Pehuenia, considered one of Neuquen Capitals of Gastronomy.

You will be able to choose between typical Patagonian menus: trout, lamb, goat, pasta accompanied with a glass of wine each. Dessert included.

DAY 2

Batea Mahuida Volcano

In the early morning, you will choose an activity such as Mountain Bike or Trekking (level of difficulty low) to explore the Coihues Peninsula and viewpoints of Villa Pehuenia. 

In the afternoon, you will begin your adventure to Batea Mahuida Volcano. This volcano belongs to the Mapuche community's territory. You will arrive at the summit and from the top you will have a wonderful panoramic view of the surroundings and the crater of the volcano.

Return to Villa Pehuenia.

Private tour with English / Spanish speaking guide

DAY 3

Horseback ride in Moquehue - Aluminé

In the morning, departure to Moquehue for a 2-hour horseback ride. 

In the afternoon, as you approach Aluminé, your next destination, you will discover 5 beautiful lakes: Aluminé, Moquehue, Nompehuén, Ñorquinco and Pulmarí. Along 130 km and 5 hours, you will admire these water mirrors before arriving at Aluminé. 

Private tour with English / Spanish speaking guide

Villa Pehuenia – Aluminé: 62 km – approx 1 hour. 

DAY 4

Rafting and Quilque Lil Reserve

You will begin your day with a full adventure experience. You will do rafting in the Aluminé River. It is famous because the World Championship had place there in 2018. It is one of the most famous rivers to do this activity. You can do the high intensity part (World Championship circuit) or the most calm one (Abra Ancha). 

The navigation has a 2,5 h duration, 6-8 km. Total duration: 4 hours. 

Tour with English / Spanish speaking guide

After lunch (not included) you will depart to Quilque Lil, a 250 hás reserve, just 1,5 km from Aluminé city center. There you can choose between several activities to explore the reserve. You can do an 8 km trek, self-guided. During this 4-hour hike of medium difficulty, you will be able to admire 3 panoramic points: Mirador de los Rodales, Mirador de los Chinchillones and Mirador de los Cipreses. You will also discover archaeological remains of 900 years.

The reserve also offers bird watching, running and cultural encounters with the Mapuche communities that inhabit it.

Finally, you will visit the Charrua Museum, an old ranch transformed into a museum. It is dedicated to conserving, investigating objects that are part of the cultural legacy of the Aluminé River basin. You will be able to learn about the past of this region, the old life in the Estancia and take a botanical walk.

Tour with English / Spanish speaking guide

DAY 5

Traditions of a local community, Ruca Choroy

Just 50 km away from Aluminé, you will meet a local community named Ruca Choroy. One of the Mapuche families will receive you in their home, in the middle of the Andes mountain range. Surrounded by an ancient araucaria forest, you will learn about their way of life, their daily activities and their history.

You can take a walk to a nearby waterfall, and observe birds at Laguna Lopez. They will tell you about their language recovery work, their ancestral medicine hospital, their work in crafts while sharing a mate and typical gastronomy. 

In the afternoon, you can take  a 4 hour walk with a member of the community to Laguna Verde.

Private tour with English / Spanish speaking guide

DAY 6

On the road to San Martín de los Andes

You will leave Aluminé to the South in the direction of San Martín de los Andes. 

Private transfer with English / Spanish speaking guide

Aluminé – San Martín de los Andes: 150 km – approx 3 hours.

DAY 7

Lanin National Park and Lake Huechulafquen

On this day you will discover the excellence of the Lanín National Park, lakes Huechulafquen, Paimún and Epulafquen. You will admire the grandeur of the volcano, you will learn about the traditions and history of Mapuche communities, and you will explore this site through interpretation trails in the middle of the surprising nature of the Park. 

The departure is scheduled at 9 am from San Martín de los Andes. The first stop is the city of Junín de los Andes passing by the Mapuche handicraft area and the Laura Vicuña Church.

Later you will arrive at the Chimehuín River, a very famous place among fishermen from around the world. 

Continuing with the route and bordering the Lake, you will leave the Patagonian Steppe area to enter deep in the Andean-Patagonian forest. 

Afterwards, you will continue your trip to Puerto Canoa until you reach the paradisiac Lake Paimún next to the María Auxiliadora Chapel, in a pure forest of ancient araucarias, at the foot of the Lanín Volcano.

You will return to the city at 6.30 pm. 

Private tour with English / Spanish speaking guide

DAY 8

Free day or optional activity Villa Meliquina

OPTIONAL: Today, you will discover Villa Meliquina and lake Filo Hua Hum.

You start this half-day tour traveling along the emblematic Route 40, passing through the Pil Pil valley viewpoint, with a spectacular view of the Mapuche communities, and Lake Lacar in the background.

A few kilometers later you will take the detour that will take you to the beautiful Villa del Lago Meliquina, bordering the lake with beautiful views of it in all its extension.

The activity continues passing through large pine plantations in the estancias in the area and arriving at Lake Filo Hua Hum, a fishing paradise, where you will take time to enjoy the beaches. 

Finally you will return to San Martin.

Private tour with English / Spanish speaking guide

DAY 9

End of the trip

According to your flight schedule,  you will be transferred to the airport.

End of our services
All about the Northern Patagonia: lakes and Mapuches.
Travel dates: from 1st October to 1st April
Blackout dates: From April to September
Departures every day (subject to availability) 
Minimum 2 passengers (Extra cost applies for solo travelers)
The tour package inclusions and exclusions at a glance
What is included in this tour?
Items that are included in the cost of tour price.
8 nights accommodation (category: standard) 

Meals: 8 breakfasts + 1 dinner

Excursions mentioned on the itinerary 

English / Spanish speaking guide.

Transfer airport – hotel (private service) 

Entrance to all National Parks.
What is not included in this tour?
Items that are not included in the cost of tour price.
Meals (except when mentioned) and additional personal expenses.

Air transport (national and international), optional.

Excursions indicated as optional.
You can send your inquiry via the form below.