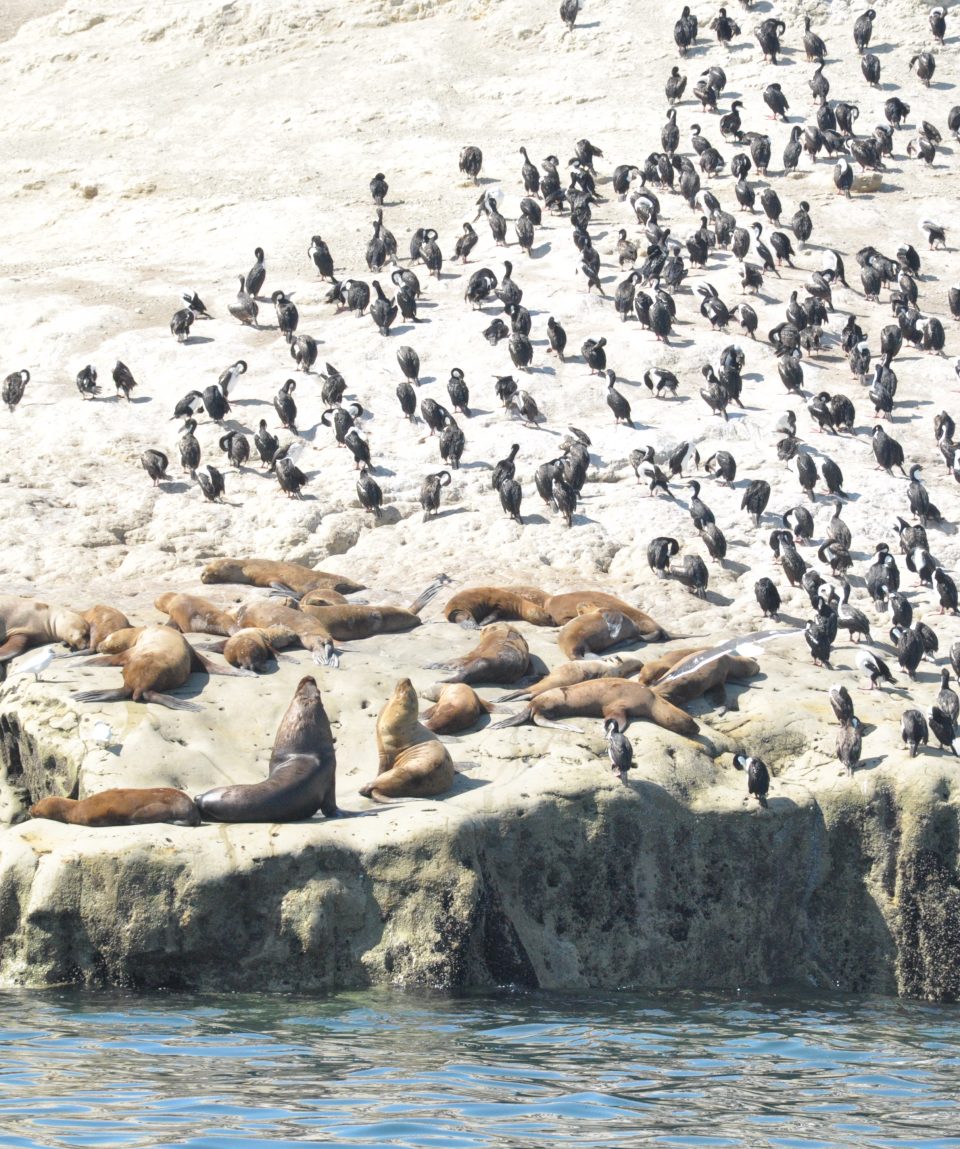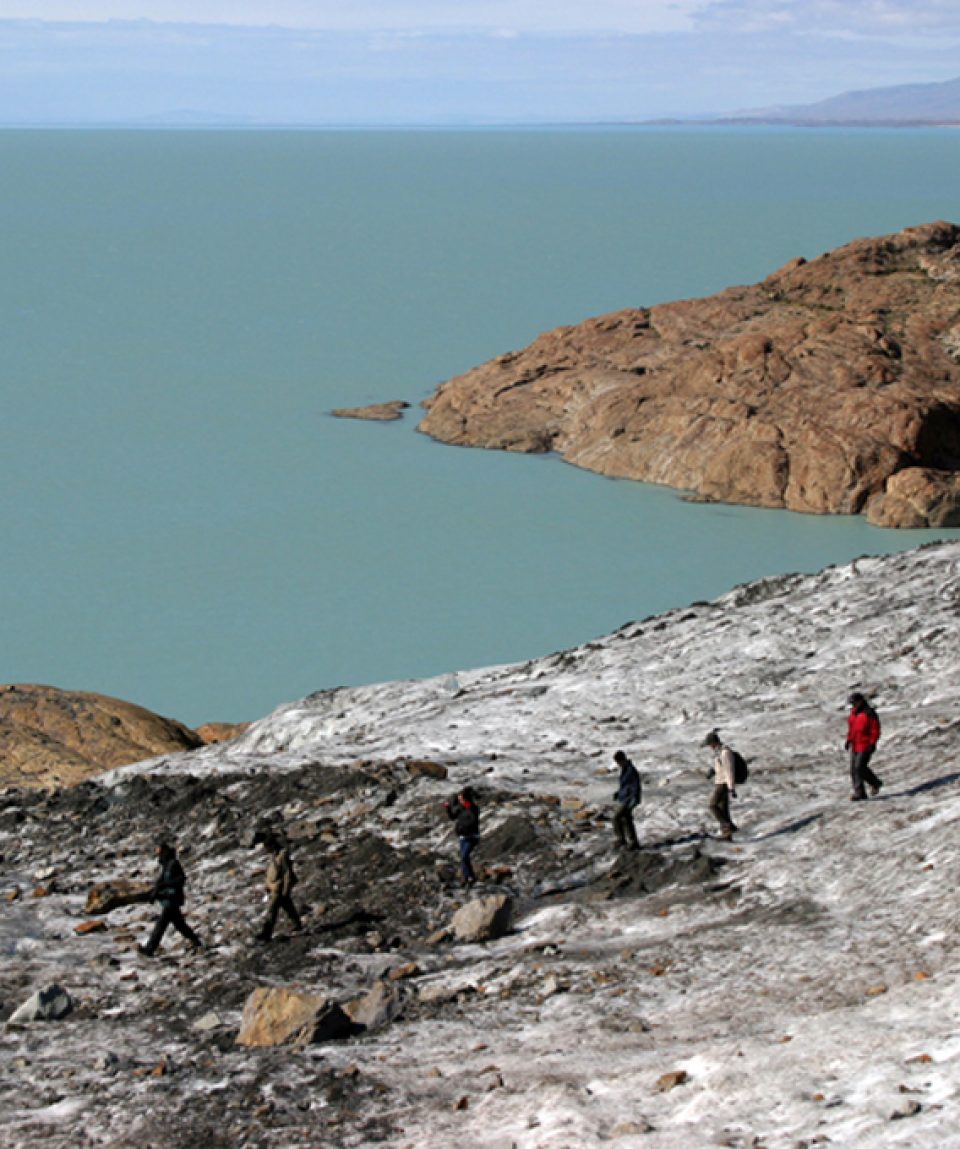 Argentina 7 days
This 7-day tour proposes to connect with the natural environment of the Atlantic, Austral and Andean Patagonia. You will cross infinite lakes and steppes, you will discover the rural traditions, the local gastronomy and the natural parks of the south of Argentina. This route begins in the Patagonian steppes and its desert vegetation, continues in the glacial region and ends in the mountains with snow-capped peaks, forests and lakes around the Andes mountain range.
Duration: 7 days.
The price is per person in double base and in American dollars.
Vacation Style Holiday Type
Day 1

Flight to Trelew and transfer to Puerto Pirámides

You will leave the capital on a flight to Trelew, where you will be transferred to Puerto Pirámides (2hs approx.), in the heart of the Valdés Peninsula. On the road you will enjoy the landscapes: steppes with amazing desert landscapes. After approximately 2 hours of traveling, you will arrive at your accommodation, a charming inn located 150 meters from the beach. Free afternoon and night to rest and walk around Puerto Pirámides. 

 

Day 2

Whales watching navigation + Peninsula Valdés tour

In the morning (depending on the weather conditions), you will navigate with a group for an observation excursion of southern whales, which you will be able to see swimming in the waters of the Valdés Peninsula (between June and December). The captain and his crew will tell you about the coast, its ecosystem and the natural life cycle of these giant marine mammals. 

After lunch (not included), you will discover a different part of the Valdés Peninsula where you can see some penguins, sea lions and seals. You can also visit the Interpretation Center.

At the end of the day, you will return to Puerto Madryn, where you'll spend the night.  

Day 3

Trelew to El Calafate

After breakfast, you'll be transfered from your hotel in Puerto Madryn to the airport in Trelew (60km) for a flight to El Calafate. Arrival, and tansfer to the hotel in town. 

Day 4

El Calafate – Visit to a local Estancia + Navigation to the Perito Moreno Glacier

You'll have an early start for a drive across the old estancias road on a small-group excursion. The guide will explain the rural life of the Patagonian farms and the indigenous influence. Then, you will arrive to the Estancia and enjoy a typical barbecue with the best wines in the country (included).

After lunch, you'll navigate the South and Rico arms of Lake Argentino and disembark at Las Monedas beach for a walk in the woods (low level of difficulty). After sailing again you will reach the Perito Moreno Glacier. It is an enormous ice mass covering a 250 square km area and is one of the most wonderful glaciers in the world.  

It is easy to approach the front of the glacier by walking along the footbridges (free time, around 2 hours)  

Return to El Calafate in the evening by minibus.

Day 5

El Calafate to El Chaltén

In the morning, take a local bus (3,5 hours approx.) to the National Capital of Trekking in Argentina: El Chaltén.  

You can take the self-guided path to Mount Torre viewpoint. There are two path headers that start at El Chaltén. You will find a sign with a sketch of the route with time, distances and recommendations for you to take into account before continuing. 

Other options are also possible, depending on traveler's preferences.  

Day 6

El Chaltén

Free day to explore the area on your own. We suggest going to Laguna de los Tres path, where you will be closer to Mount Fitz Roy. This path has a moderate level of difficulty, and lasts around 10 hours.  

Other options are also possible, depending on traveler's preferences.  

Day 7

El Chaltén to El Calafate

You'll take a local bus to the airport in El Calafate (3,5 hours approx.)  

End of our services.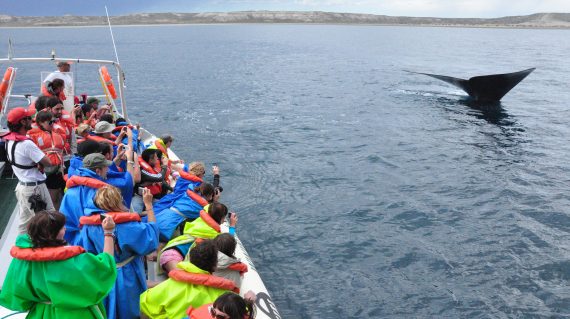 Península Valdés, Argentina.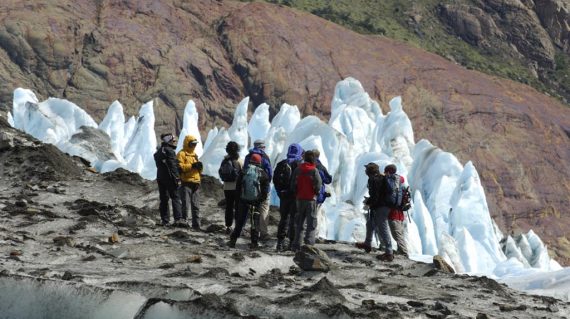 All about the Argentina 7 days.
An adventure in which you will discover the charms of the Atlantic Patagonia: the Patagonian steppes, the desert flora and the variety of terrestrial and marine fauna. In Puerto Madryn you'll be able to walk around the city and on the beach.
The adventure continues towards the Southern Patagonia, at El Calafate, where you will see the Perito Moreno glacier and much more. You will make a non-traditional excursion through the route of ancient estancias; enjoy a day at the Estancia Nibepo Aike with equestrian demonstrations and a Patagonian barbecue; navigate through the southern and rich arms of Lake Argentino and disembark at Las Monedas beach to walk through the forest (low level of difficulty); and, after sailing again, you will arrive at the Perito Moreno glacier.
Finally you will spend a few days at El Chaltén: perfect for anyone who likes trekking, nature trails, lakes, rivers and forests. One of the most special places in Patagonia.
The tour package inclusions and exclusions at a glance
What is included in this tour?
Items that are included in the cost of tour price.
6

 nights accommodation in a double room.

 

Breakfasts included in all hotels.

 

Meals when "included" are mentioned: Lunch in 

Estancia

 (Day 4)

 

Guided tours and mentioned excursions English / Spanish speaking.

 

Transfers to the airport – hotel – airport – excursions/activities.

 
Entrances to the National Parks.

 
What is not included in this tour?
Items that are not included in the cost of tour price.
Meals (except when mentioned) and additional staff.

 

Air transport (national and international), optional.

 

Excursions indicated as optional.
Local hotels, family homes and unique properties
At Mater we know that accommodation is much more than a place to sleep. It is an opportunity to experience the local culture. Because of this, our itineraries are designed to stay in local hotels and, whenever possible, have an experience in the family home.
The published price is in standard hotels, but we have options in superior and luxury category hotels. We work with inns, rooms, and charming hotels.
At Mater we always search for alternative activities to those usually chosen by large groups of tourists so that you can have more intimate and authentic experiences, without missing out on the most emblematic places in Argentina.
This tour will give you the opportunity to visit the Perito Moreno glacier from a unique point of view. You'll visit local estancias and get to know the culture and traditions of the southernmost region in the world. 
At Puerto Pirámides, you'll get to participate in a whale watching experience and explore the fauna and wildlife in the area.
Lastly, you'll spend a few days in El Chaltén, paradise for those who love trekking.
On top of our general sustainability policies (see here), there are some specific sustainable actions we take in this particular tour.
On the second day of this tour you'll navigate to watch the whales in a small boat, learning about the whales' lives and their preservation.
At Calafate you will visit a local estancia that still works as one (not only for touristic purposes) and learn actively about the different activities they practise, such as sheep shearing. By doing this, we create an atmosphere of cultural exchange and get to know the Patagonian pioneers' customs and their agricultural and breeding practices. You'll reach the Perito Moreno glacier through an unconventional navigation, helping to prevent overtourism. By doing this, you will also get unique views and reaching the glacier will be an experience itself.
Moreover, we avoid the use of plastic for meals and buy the lunch boxes from local entrepreneurs.
Buenos Aires – Trelew: 2 h flight
Trelew – Puerto Pirámides: aprox. 1h.45 h on gravel road.
Trelew – El Calafate: 1.45 h flight (if the flight is direct)
Centro de El Calafate – Estancia Nibepo Aike: aprox. 1.30 h on route
El Calafate – El Chaltén: aprox. 3 h on route
El Calafate – Buenos Aires: 3.30 h flight
The ideal time to take this tour is between October and March (spring or summer) because temperature is more pleasing. Yet, the weather in Patagonia is quite windy and unstable and you can have either slightly hot or very cold days, even during the summer. Whales can be seen between the months of June and November.
In Puerto Madryn and its surroundings the weather in influenced by its closeness to the sea and the average annual temperature is 13,4 °C (56 ºF), although summers are warmer and temperatures may even reach the 30 ºC (86ºF).
In El Calafate the average annual temperature is 7,5 °C (45.5 ºF), while in January (warmest month) temperatures go around 15 ºC (59 ºF) during the day.
There are daily direct flights between Buenos Aires and Trelew. Between September and December there are direct flights between Trelew and El Calafate. Otherwise, you can take two flights to get to El Calafate: Trelew Buenos Aires – Buenos Aires El Calafate. There are daily direct flights between Buenos Aires and El Calafate.
Puerto Piramides is a small fishing town. All inhabitants know each other and we consider it a safe place, although we do suggest that you pay attention while taking walks at night.
El Calafate is a very safe city. However, just like in any tourist place, we suggest that you pay attention to your belongings especially while visiting the Perito Moreno glacier.
In the area of El Calafate the specialty is the cordero patagónico (lamb), which you'll be delighted with in one of our planned activities. We also suggest that you try the asado (Argentinian barbecue).
You can send your inquiry via the form below.